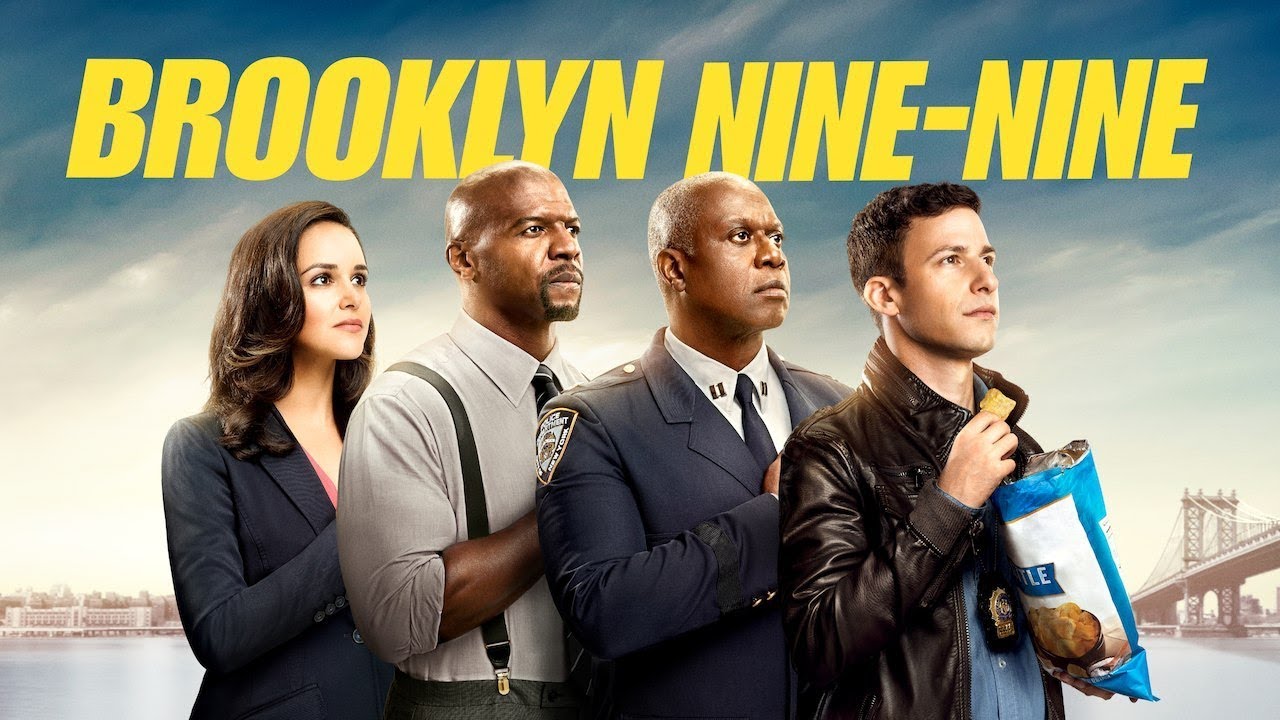 Vor Kurzem erst hatte die sechste Staffel der Comedyserie "Brooklyn Nine-Nine" hierzulande auf Netflix Premiere gefeiert, in den USA lief im April 2020 bereits die siebte Season ab. Auf dem Sender NBC, der die Serie 2018 wiederbelebt hatte, nur wenige Tage nach der Absetzung bei FOX. Zuerst sollte nur eine finale Staffel ausgestrahlt werden, doch der Hype ging weiter, bis zur geplanten achten Staffel der Serie, die noch dieses Jahr folgen soll. Allerdings verschoben, verkürzt und vor allem als Serienfinale.
Lediglich zehn Folgen soll die letzte Staffel "Brooklyn Nine-Nine" also umfassen. Die Vorzeichen könnten kaum schlechter sein. Als es bereits konkrete Drehbücher gab, kam die Polizeigewalt-Debatte um den Mord an George Floyd auf. Die Macher fanden es unpassend, eine auf einem Polizei-Revier spielende Comedyserie zu inszenieren. Dann schlug die Coronavirus-Pandemie komplett durch und Produktionen wurden verschoben oder komplett abgesagt. Jetzt wurden die finalen Pläne konkretisiert – nicht nur für Staffel 8, sondern allgemein für die Serie.
Executive Producer Dan Goor sagt dazu:
"I'm so thankful to NBC and Universal Television for allowing us to give these characters and our fans the ending they deserve. When Mike Schur and I first pitched the pilot episode to Andy [Samberg], he said, 'I'm in, but I think the only way to tell this story is over exactly 153 episodes,' which was crazy because that was exactly the number Mike and I had envisioned. I feel incredibly lucky to have worked with this amazing cast and crew for eight seasons. They are not only among the most talented people in the business, they are all good human beings who have become a family. But most of all, I feel lucky that we have had the best fans in the world. Fans who literally saved us from cancellation. Fans who fill us with joy. Ending the show was a difficult decision, but ultimately, we felt it was the best way to honor the characters, the story and our viewers. I know some people will be disappointed it's ending so soon, but honestly, I'm grateful it lasted this long. Title of my sex tape."
Ich finde es sehr schade. Es lang länger in der Luft, dass die achte Staffel die letzte sein dürfte, aber meiner Meinung nach hat sich die Serie nach einem kleinen Durchhänger spätestens mit der siebten Staffel wieder gefangen. Vermutlich macht es aber auch keinen Sinn, das endlos zu ziehen, da die Story frisch bleiben sollte. Zehn Staffeln hätte ich dem "99" aber schon zugetraut. Noch immer ist die Serie eine der lustigsten und originellsten, die wir aktuell haben.
Nach derartigen offiziellen Worten dürfte recht klar sein, dass zumindest eine kurzfristige Rettung, wie beim letzten Mal, nicht passieren wird. Aber wer weiß – Comebacks gab es bereits viele, und wieso sollte nicht zum Beispiel Netflix oder Amazon Prime Video Lust auf eine Fortführung der Serie haben? Es wäre wünschenswert. So sollten wir einfach dankbar dafür sein, dass die Serie überhaupt soweit gekommen ist und einen gebührenden Abschluss erhalten wird! NINE-NINE!
"Brooklyn Nine-Nine" gibt's bei:
Bild: NBC