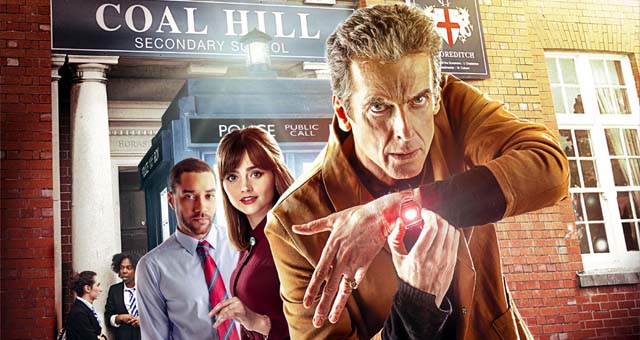 Die Tage hat die BBC ein ganz heißes Gerücht bestätigt, nämlich, dass in der Auftaktfolge zum Doctor Who spin-off "Class" der Timelord höchstselbst und dann auch noch persönlich dabei sein wird, um den Protagonisten der neuen SciFi Serie auf BBC three zumindest in der ersten Folge unter die Arme zu greifen.
Und das scheint auch nötig, denn nun wurde eine weitere Kleinigkeit zur Grundprämisse der Serie veröffentlicht. Bisher wussten wir, dass unheimliche Ereignisse an der Coal Hill School vor sich gehen, denn die Schule "holds some very dark and deadly secrets in its shadows".
Rahmenhandlung
Ich hatte schon im letzten Beitrag vermutet, dass wir eine Harry Potter ähnliche "Ausgangslage" erhalten könnten, dem scheint auch so. Die BBC so:
"It's a new term at Coal Hill Academy, and students are preparing for their Autumn Prom. But when the school comes under attack, four alienated students must form an unlikely alliance to defeat them. And this incursion is only the beginning! Charlie, April, Ram and Tanya, assisted by their physics teacher Miss Quill, are charged with a great responsibility by the mysterious alien known as the Doctor: guard against the creatures of nightmare that want nothing more than to find a way through to Earth and take it for their own."
Das es diese creatures of nightmare aber auch nie lernen, so langsam sollte doch jede Spezies wissen, dass sich die Erde zu wehren weiß, insbesondere, wenn der Doctor davon Wind bekommt. Und er Vorkehrungen treffen kann. Was er wohl kann. Offenbar gerade noch rechtzeitig. Wie immer.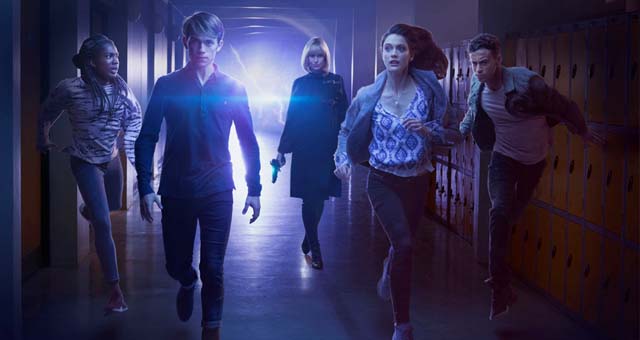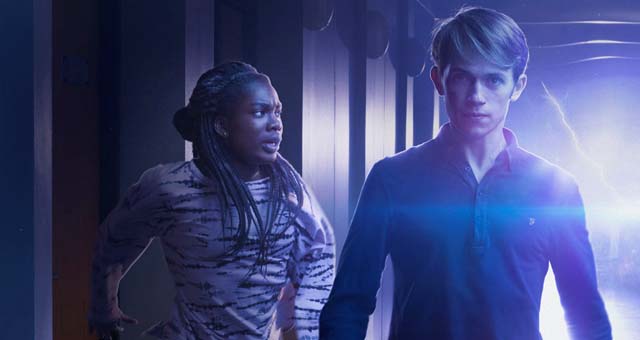 Für alle, die bei meinem Harry Potter Vergleich das Gähnen beginnen, sei gesagt, dass die BBC gleich auch noch eine Warnung verbreitet:
The Class is "not suitable viewing for younger audiences" as it features "more mature themes than Doctor Who.
Ich hoffe, sie meinen damit nicht nackte Haut und schummrige Szenen sondern Action, Spannung und ein wenig Horror. We will see.
Ende Oktober gehts los
Der "Ausstrahlungs"termin der ersten beiden Folgen bei BBC three steht nun übrigens auch fest, am 22.Oktober gehts los. Zur Erinnerung: BBC three ist seit einigen Monaten nur noch ein Online-Streamingsender, wer die Serie also zeitnah verfolgen will, muss sich dort entsprechend anmelden. Und ein wenig tricksen. Die Serie wird aber auch "ganz normal" bei BBC One ausgestrahlt, da steht aber noch kein Datum fest.

Die beiden Auftaktfolgen tragen im Übrigen die Titel "For Tonight We Might Die" und "The Coach with the Dragon Tattoo". Der Titel des Piloten gefällt mir, der zweite Titel hört sich eher nach einer dieser Teenagerserien auf theCW an. Oder?

So richtig weiß ich auch nicht warum, aber irgendwie habe ich große Lust auf "Class" obwohl ich ja kein Fan von "Doctor Who" bin. Schauen wir mal, wie die ersten beiden Episoden ausfallen werden. Als nächstes dürfte es dann einen ersten Trailer geben.

BBC – wir warten!

Bilder: BBC

-->