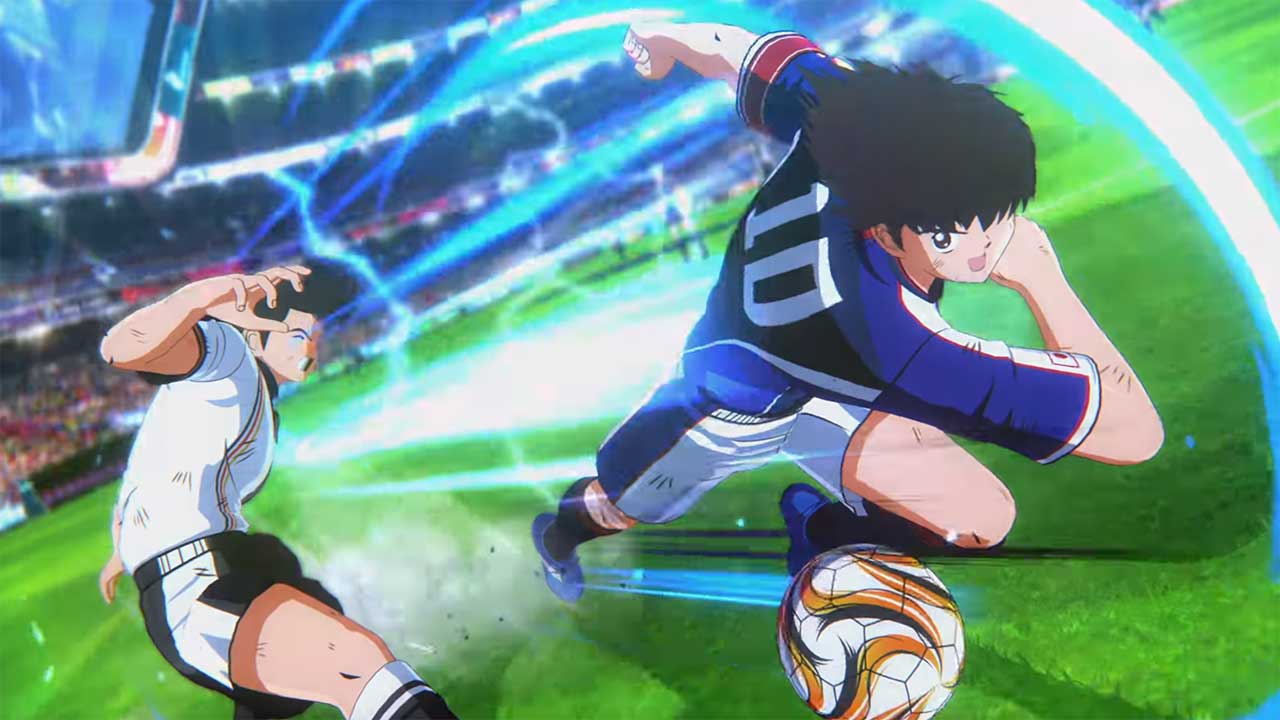 Hach, was waren das noch für Zeiten, als man als Teenager nachmittags Fußball-Cartoonserien schauen konnte! Neben den guten alten "Kickers" hatte vor allem die total erwachsene und ernstere Alternative "Captain Tsubasa" das Spielgeschehen im Griff. 2015 hatte ich die Serie noch eine Ausgabe unserer damaligen "Klassiker der Woche"-Reihe hier im Blog vermacht, jetzt kehrt der ambitionierte Fußball wieder zurück auf den Platz. Leider nicht als Serie mit neuen Folgen (die letzten gab es ja erst 2018 zur WM), sondern als Videospiel.
Sony hat den neuen Titel "Captain Tsubasa: Rise of New Champions" für die Playstation 4 angekündigt. Ich bin mir etwas unsicher, ob das bei Amazon angegebene Erscheinungsdatum (Partnerlink) wirklich stimmt, denn der 31. Dezember 2020 wirkt eher wie ein Platzhalter, aber es soll kommen. Und ein erster Trailer wurde auch direkt veröffentlicht, der zeigt, dass es zwar ein bisschen wie "Fifa" oder "Pro Evolution Soccer" ausschaut, aber dann doch deutlich deutlich actionhaltigere Sonderszenen für uns Fans bereithält.
"Prepare to Score Over-the-Top Goals and Meet Colorful Players & Teams in the Legendary World of Captain Tsubasa."
Mir gefällt, dass man ähnlich wie bei "Dragon Ball Z: Kakarot" den Manga-Stil aus der Serie und der Vorlage mehr oder weniger 1:1 in die Spielgrafik übertragen hat. Zumindest, was die Figuren und Effekte anbelangt. Die Umgebung sieht dann vielleicht doch etwas zu 3D-haft aus und der Fußballplatz scheint gar nicht mehr gebogen zu sein, so dass die Tore erst (nach dem Umdribbeln von circa 27 Gegenspielern) langsam am Horizont auftaucht. Geht natürlich gar nicht!
Ich frage mich auch noch, wie sehr diese ganzen Super-duper-Sonderschuss-Einlagen beim Spielfluss stören. Wenn man das aber vernünftig hinbekommt, vor allem im Multiplayer, kann das schon Laune bringen. Zumal es dann eher wie eine Mischung aus klassischer Fußball-Simulation und Button-Smashern wie "Tekken" oder "Street Fighter" anmutet. Ich bin auf erste richtige Gameplay-Videos und Reviews gespannt!