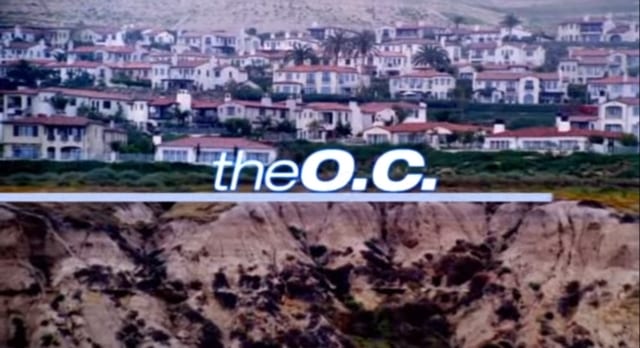 Es ist schon wieder Sonntag und damit Zeit für die Vorstellung einer weiteren Perle aus der Vergangenheit. Neben den Gilmore Girls gab es nämlich eine weitere ganz besondere Serie für mich, die mich in meiner Jugend begleitet hat und mit deren Charakteren ich über Jahre hinweg mitgefiebert habe: The O.C. – oder hierzulande eher bekannt als O.C., California. Das Teendrama von Josh Schwartz, der u.a. auch als Creator von Gossip Girl und Chuck bekannt ist, dreht sich um das Leben von Ryan Atwood, der aus schwierigen, ärmlichen Verhältnissen Einzug in das Leben der High-Class Orange Countys hält. Obwohl die Serie viele ernste und tiefgründige Themen aufgreift, weist sie zahlreiche komödiantische Züge auf.
Der Seriensteckbrief
Name: The O.C. / O.C., California
Genre: Drama
Laufzeit: 44 Min.
Staffeln (Folgen): 4 (92)
Ausstrahlung: 5. August 2003 auf Fox (Ende: 22. Februar 2007)
Darsteller: Benjamin McKenzie, Mischa Barton, Adam Brody, Rachel Bilson, Peter Gallagher
Inhalt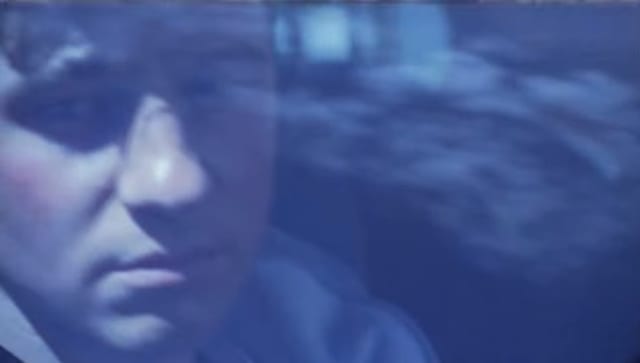 Ryan kommt aus einem armen und zerrissenen Elternhaus, in dem Gewalt und Alkohol auf der Tagesordnung stehen. Mit Raubüberfällen hält er sich über Wasser oder verbringt damit auch einfach nur seine Zeit. An einem Abend knackt er ein Auto, wird prompt von der Polizei erwischt und landet im Gefängnis. Der Anwalt, der ihm zugewiesen wird, ist der erfolgreiche Sandy Cohen. Dieser versucht ihm einzubläuen, dass er aus seinem Leben mehr machen kann. Er gibt ihm seine Karte, für den Fall der Fälle. Und der tritt schneller ein als erwartet. Ryans Alkoholikermutter wirft ihn kurzerhand raus, bei keinem seiner Freundin kann er unterkommen. So holt Sandy ihn ab und nimmt ihn bei sich und seiner Familie in Newport Beach auf. Der Unterschied von Ryans Heimatstadt Chino zu Orange County ist immens, von der Diskrepanz der Lebensstile ganz zu schweigen. Und so muss Ryan lernen sich anzupassen – an eine oberflächliche Welt, in der nur Geld zählt, an eine Familie, die trotzdem versucht an ihren Werten festzuhalten, an Freunde, die ihn wertschätzen.
Cast
Neben Ryan Atwood, der von Benjamin McKenzie verkörpert wird und zurzeit in der Serienwelt vor allem als Commissioner James Gordon aus der Krimiserie Gotham bekannt ist, nimmt Adam Brody in The O.C. eine wichtige Rolle ein. Er spielt Seth Cohen, den Sohn von Sandy (Peter Gallagher) und Kirsten (Kelly Rowan) und wird im Laufe der Zeit immer mehr zu einem Bruder für Ryan. Die beiden haben vor allem gemeinsam, dass sie als Außenseiter gelten: Ryan, weil er der Neue ist, der noch nicht so ganz in die Schickimicki-Welt hereinpasst, und Seth, weil er einfach ein bisschen merkwürdig ist und mit anderen Menschen nicht so recht umzugehen weiß. Die meisten komödiantischen Aspekte der Serie gehen durch Seths Unbeholfenheit hervor, die sehr viel zum Unterhaltungsfaktor der Serie beiträgt. Die sich langsam heranbildende Clique um Seth und Ryan wird des Weiteren noch von Marissa Cooper (Mischa Barton) und Summer Roberts (Rachel Bilson – Hart of Dixie) vervollständigt. Während Summer schon immer Seths geheime Liebe war, kommen Marissa und Ryan sich über die Zeit auch näher.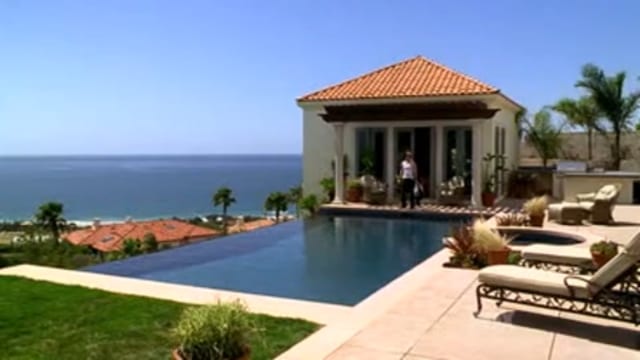 Besonderheiten
The O.C. ist nicht nur ein Augen-, sondern auch ein Ohrenschmaus. Es gibt traumhafte Aufnahmen von Stränden, überwältigenden Immobilien und auch die Menschen in ihren teuren Kleidern sind hübsch anzusehen. Aber die Musik der Serie ist mindestens genau so wichtig wie ihre Bilder. Allein der Titelsong – passenderweise "California" von Phantom Planet – versetzt den Zuschauer bzw. Zuhörer unmittelbar in O.C.-Stimmung. Und mit der Einführung eines Nachtclubs wird in der Serie eine Plattform für zahlreiche Gastauftritte geboten: So treten u.a. The Killers oder auch The Subways auf, stellen ihre neuen Songs vor und liefern damit die beste musikalische Untermalung, die die Serie erhalten konnte.
Darüber hinaus ist The O.C. bzw. die Figur des Seth Cohen der Ursprung von Chrismukkah. Klingt komisch. Ist aber so. Als Sohn seines jüdischen Vaters Sandy und seiner protestantischen Mutter Kirsten hat Seth als kleiner Junge eine Zwischenform von Hanukkah und Weihnachten (Christmas) finden wollen, um dieses Fest gemeinsam feiern zu können, ohne Glaubensunterschiede in den Vordergrund rücken zu lassen. Er führte Chrismukkah ein und so wird dieser Festtag in jeder Staffel The O.C. gebührend gefeiert. Von der ersten Verwendung in der Serie an erlangte das Wort große Popularität in den USA und wurde sogar in anderen Serien aufgegriffen.
"So what's it gonna be huh? Your menorah or your candy cane? Hmm? Christmas or Hanukkah? Ah! Don't worry about it buddy, because in this house, you don't have to choose. Let me introduce you to a little something I'd like to call…Chrismukkah." – Seth to Ryan
Fazit
Wer sich ein bisschen Zeit nehmen will und Lust auf tolle Bilder und richtig gute Musik hat, der sollte sein Binge-Watching mal an The O.C. ausprobieren – das geht richtig gut! Und jeder, der damit durch ist, kann am Ende stolz behaupten, nun einen der nervenraubendsten Charaktere EVER zu kennen (Stichwort Oliver!). Und sollte jemand dann auch noch den nötigen Groschen übrig haben: Warum nicht gleich die Villa der Cohens kaufen? Das wär doch was! California, here we come!