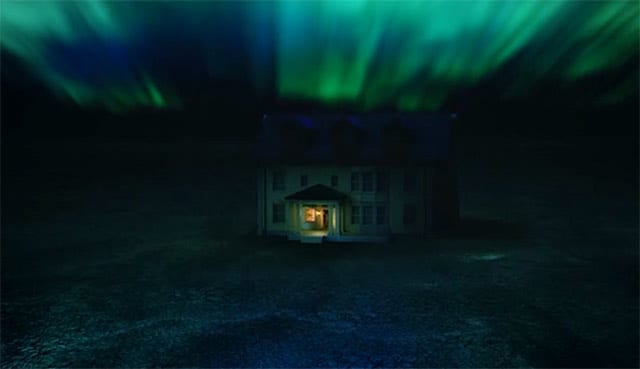 Wie in der letzten Folge gibt es auch diese Woche wieder viele Kerzen und darum sitzende Leute mit verdrehten Augen zu sehen. Anstatt Medium zu spielen, bekommen wir aber gezeigt, dass jugendlicher Leichtsinn gepaart mit experimenteller Geisteskunst nicht wirklich dufte ist. Dabei hilft der plötzlich wieder heran gezogene LOST-Man Richie. Sowohl bei dem Problem, als auch bei der Lösung. Er hat ein altes Buch voller Sprüche und spiritueller Inhalte verloren und keinen Festplattenspeicher mehr zur Erfassung dämonischer Aktivitäten.
"Yeah, you know me – I'm all versed in the art of pretending to be a gentleman." (Constantine)
Das Resultat ist ein wissenschaftliches Maltretieren. Ergebnis: die Hypothese, dass in einer anderen Realität keine Schmerzen gespürt werden würden, konnte erfogreich falsifiziert werden. Mehrfach. Einziger Selbstschutz: das Meiden von Spiegeln. Und Spiegelungen. Das bezieht auch Smartphone-Oberflächen ein, was etwas sehr lächerlich ist.
Um die LOST Reunion perfekt zu machen gibt William "Ethan" Mapother ein Gastspiel als der manische Wissenschaftler und Serienmörder Jacob Shaw. Eine schöne Besetzung, die zudem ein wunderbares Horror-Haus-Szenario schafft. Eine deutlich krassere und spannendere Inszenierung als zuletzt. Horror statt Dämonische Spielereien.
"Of course – a dead end. A fitting choice for a mad architect." (Constantine)
Wie leider häufiger zuletzt war die rettende Lösung (Sonne?!) aus dem Ärmel gezaubert und unwirklicher als die Gefahr selbst. Schade, dass man weiterhin an dieser 1-Folgen-Schematik festhält und tiefer gehenden Stories so einen Riegel vorschiebt.

Die Stimmung im Haus im Nirgendwo hat mir gefallen. Würde man einen Horrorstreifen drehen, wäre das mehr als solide. So bleibt es mal wieder eine vielversprechende Story, die binnen 30 Minuten abgefrühstückt wird – gen Ende merkt man aber wieder, dass das Buffet nur noch 5 Minuten geöffnet ist und man möglichst viel Nachschlag holen möchte. Das wirkt wieder zu gepresst, zu inszeniert. Entweder, man nimmt sich bei der (durchaus gefälligen) Einführung nicht derart viel Zeit oder kommt zumindest nicht mit einer superschnellen Lösung daher und expandiert das Ganze auf zwei Folgen. So kann leider auch die platte Tatsache, dass selbst Engel Drei-Punkt-Landungen machen (wie bescheuert?!) das verkorkste Timing nicht retten.

-->