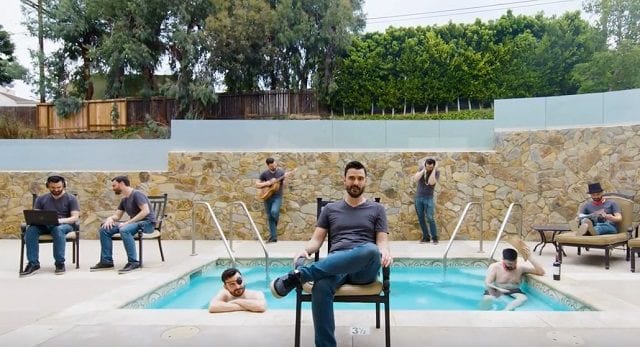 Dass ich der Welt allergrößte Fan der Serie "Rick and Morty" bin – ich bin sogar so fancy, ich nenne die Serie spaßeshalber "Rick of Morty" – dürfte jeder, der unsere Beiträge liest, mitbekommen haben. Es gibt in diesen Tagen nichts Besseres als die kuriosen und spacigen Abenteuer von Enkel Morty und Opa Rick. Trust me!
Ironie off. Auch wenn ich den kleinen oder auch großen Hype um diese Serie nicht verstehen und nachvollziehen kann, die Serie ist einfach nicht lustig, so muss ich doch anerkennen, dass ich dieses coole Video zur Musik in der Serie im allgemeinen und Ryan Elder im besonderen mag. Auch wenn an der ein oder anderen Stelle bestimmt übertrieben wird – aber genauso stelle ich mir das vor.
"I need to know what a frog planet's instruments would sound like.
(Dan Harmon, Showrunner "Rick and Morty)"
Ich, der Mann, der für die Musik in der Serie verantwortlich ist, bekommt einen Anruf des Showrunners und darf mir auf der Basis weniger aber zumeist wirrer Andeutungen zur Szene oder zur Stimmung eine coole und passende Musikunterlegung überlegen. Da ich in diesem Ryan Elder bin, klappt das.
Auch wenn die Wünsche von Dan Harmon dann doch manchmal wirklich kurios sind.
Behind the Music of 'Rick and Morty'
via: avclub.com