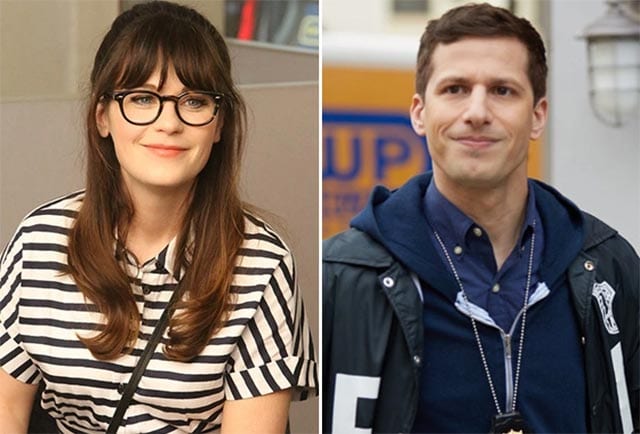 Immer wieder habe ich die SciFi- und Marvel-Massengucker um ihre Crossovers beneidet. Oftmals haben die mir aber eben nichts gebracht, weil ich höchstens eine der beteiligten Serien selbst geschaut habe. Dabei liebe ich das Konzept der verschmelzenden Serien-Welten so sehr! Umso mehr freue ich mich, dass FOX bekannt gegeben hat, dass es am 11. Oktober ein Crossover aus "New Girl" und "Brooklyn Nine-Nine" geben wird – beides Serien, die ich stets aktuell verfolge.
"The crossover episode has historically been the artistic high point of any show that has dared to attempt it. […] [We] will proudly and humbly go where few shows have gone since the 1990s. We know we have big shoes to fill, and we look forward to disappointing everyone. There's a 50% chance Alf will also be in both episodes. But there's also a 50% chance that is a lie." (New Girl-Schöpferin Elizabeth Meriwether)
Das geht dann quasi eine Stunde – Doppelfolgen-Style. Zunächst müsst ihr die Brooklyn Nine-Nine-Folge schauen, dann die New Girl-Episode. Die Crew aus letzterer Show soll den "Big Apple turf" der Brooklyn-Mannschaft besuchen, mehr ist bisher inhaltlich nicht bekannt. Aber ganz ehrlich: Ich lasse mich da eh lieber überraschen, wie sie das zusammen führen.
Ab 20. September starten übrigens die beiden neuen Staffeln der Serien auf FOX.
via: tvline