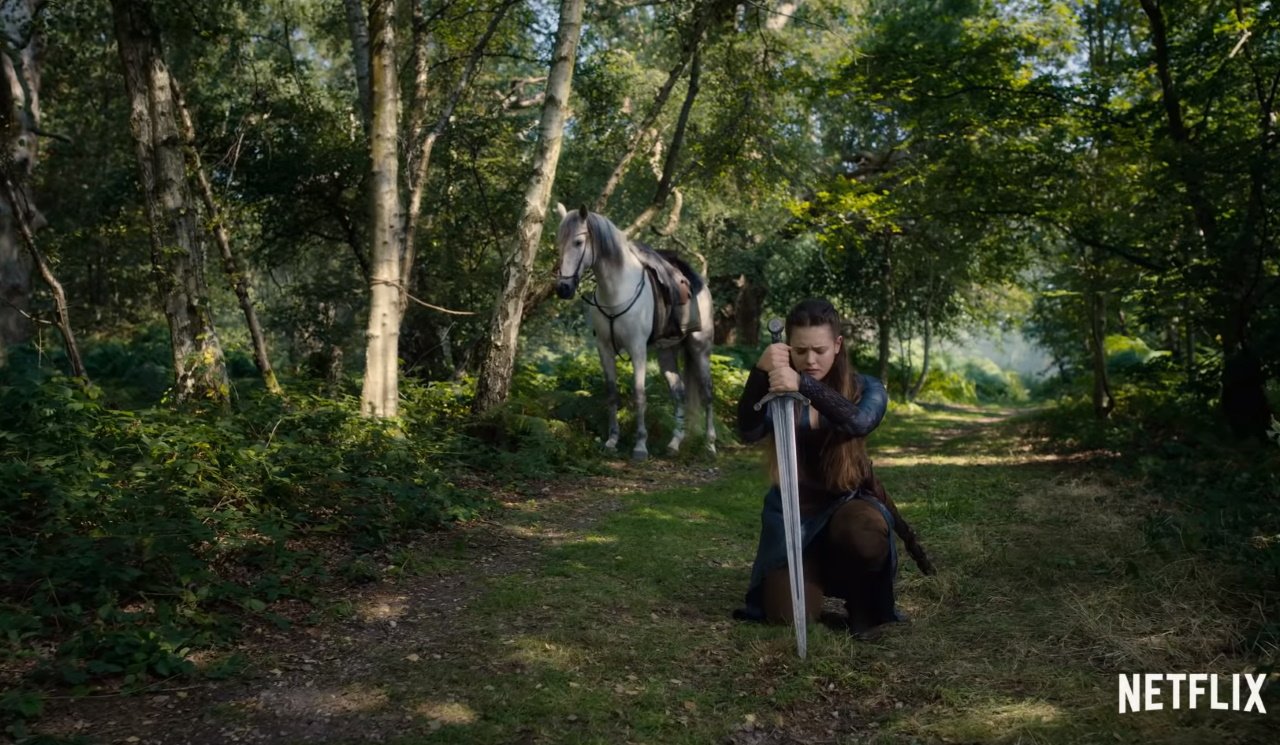 In wenigen Tagen geht die neue Fantasy-Serie "Cursed" auf Netflix an den Start. Und zur angemessenen Einstimmung gibt es kurz vorher nun noch ein Behind the Scenes-Video zu sehen, in dem der Cast um Katherine Langford zu Wort kommt. Dabei gibt es nicht nur liebevollen Lobgesang auf die beiden Köpfe hinter der Serie, Frank Miller und Tom Wheeler, sondern auch viel Respekt für die gesamte Crew, die u.a. das aufwendige Set-Design, aber auch das spezielle Hair und Make-up zu verantworten hat. Und weiteres Bewegtbild aus der Serie ist im Video natürlich auch zu sehen.
"Armed with mysterious powers and a legendary sword, young rebel Nimue joins forces with charming mercenary Arthur on a mission to save her people."
"Cursed" startet am 17. Juli auf Netflix. Hier seht ihr den Trailer zur Serie.