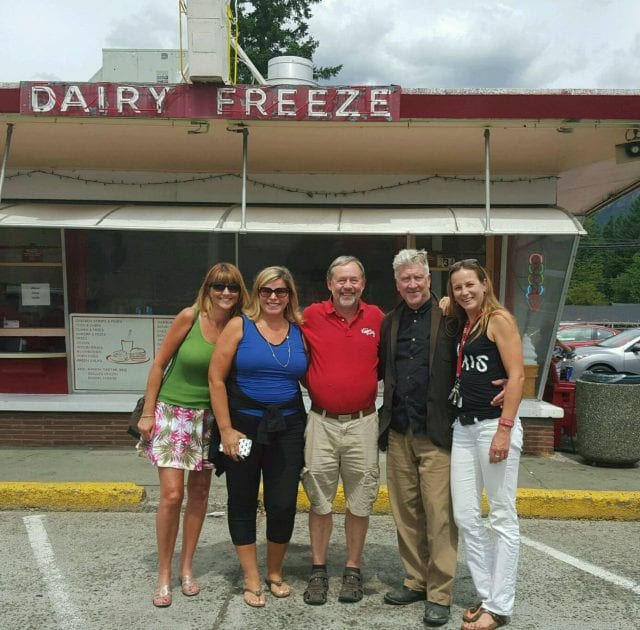 David Lynch und sein Team sind an verschiedenen Ort in "Twin Peaks" aufgetaucht, begrüßt vom City of North Bend Mayor Ken Hearing. (Bild: Lynchland)
Nachdem David Lynch glücklicherweise zum Restart von Twin Peaks zurückgekehrt ist, geht's jetzt in die Produktion der dritten Staffel mit 18 Folgen der Kult-Serie. Aktuell befindet sich David Lynch vor Ort im Nordwesten der USA, um die Dreharbeiten vorzubereiten. Auf der Lynch-Tributeseite Lynchland sind jetzt die ersten Fotos aus Twin Peaks aufgetaucht, die David Lynch zum Beispiel im Double R Diner zeigen.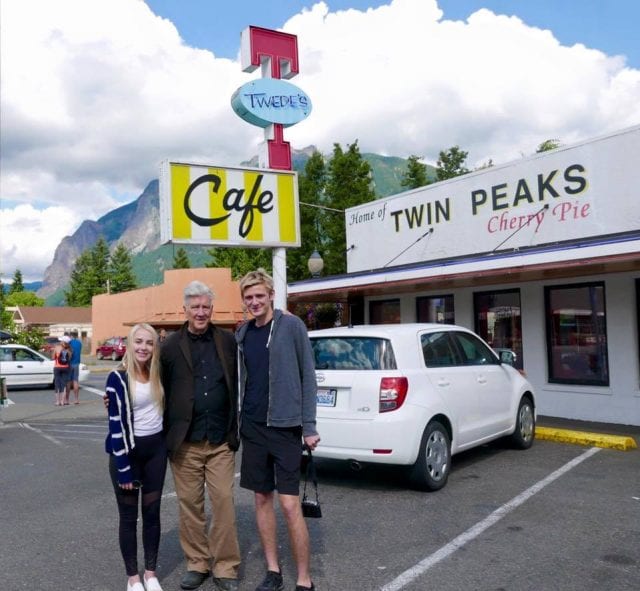 David Lynch vor dem Double R Diner. (Foto: Lynchland)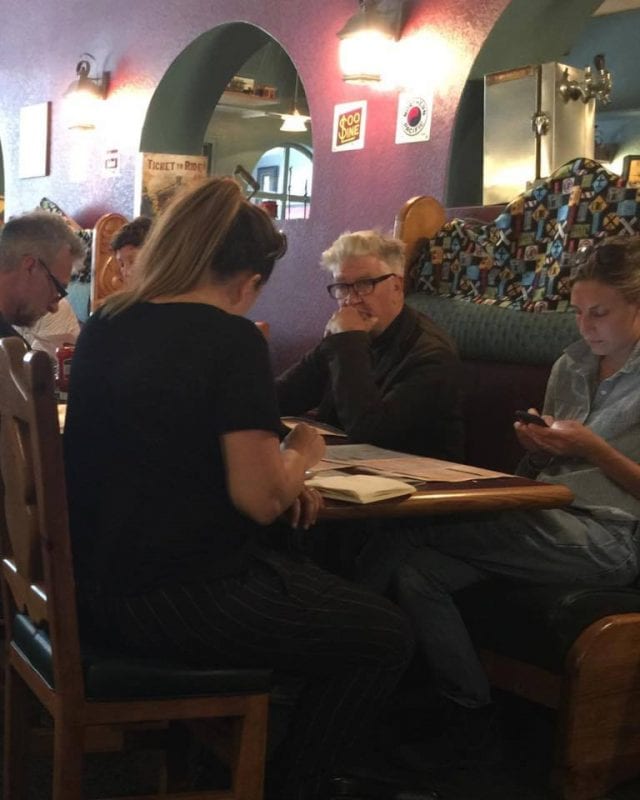 Lynch und sein Team bei der Arbeit. (Bild: Lynchland)
Derweil hat Co-Autor Mark Frost mitgeteilt, dass sein Buch, das die Zeit zwischen der zweiten und dritten Staffel erzählen wird, wohl erst 2016 erscheinen wird. Außerdem werden die neuen Folgen von Twin Peaks wohl auch erst 2017 bei Showtime auf Sendung gehen. Aber hey – besser spät, als nie.
The challenge for us is to try and come back and raise the bar above what we did the last time. We're coming back with season 3 of Twin Peaks after a 25-year absence. We've finished the scripts, we start production in September, and that will be coming out on Showtime in 2017.
via: Entertainment Weekly

-->