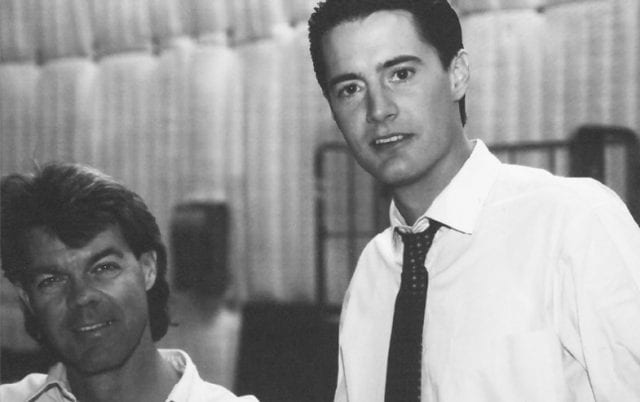 Twin Peaks-Cast und -Mitarbeiter aus der Produktion von vor 25 Jahren fühlen sich auch heute noch oft als große Familie. Umso größer war die Freude, als David Lynch eine neue Staffel von Twin Peaks 25 Jahre nach dem Ende der Serie verkündete. Seitdem sind viele ehemalige Mitstreiter wieder mit an Bord, auch der Cast ist fast komplett. Der Cast kämpfte auch dafür, dass Lynch bei allen Folgen selbst Regie führt. Jetzt ist mit Duwayne Dunham ein weiteres ehemaliges Mitglied mit dabei: Der Editor der Serie, der für die Pilotfolge damals einen Emmy bekam und der schon als Editor für Star Wars Episode VI tätig war.
Duwayne Dunham hatte seinerzeit auch bei mehreren Folgen von Twin Peaks Regie geführt. Zuletzt war er bei Star Wars – The Clone Wars bei einigen Folgen für die Regie zuständig. Als Editor hat er neben Return of the Jedi (hier war David Lynch als Regisseur im Gespräch) auch die Lynch-Produktionen Blue Velvet und Wild at Heart seinen Stempel aufgedrückt.
Über sein erneutes Engagement bei Twin Peaks zeigt er sich im Podcast von "The Brad Dukes Show" auf jeden Fall hocherfeut:
I'm working with David right now on Twin Peaks. And it's a big show. And the great thing is, David is directing all of it and I'm back in the editor's chair with him. I haven't done this in 25 years! So, it's a lot of fun and I'm very appreciative of the opportunity and the chance to work with him.