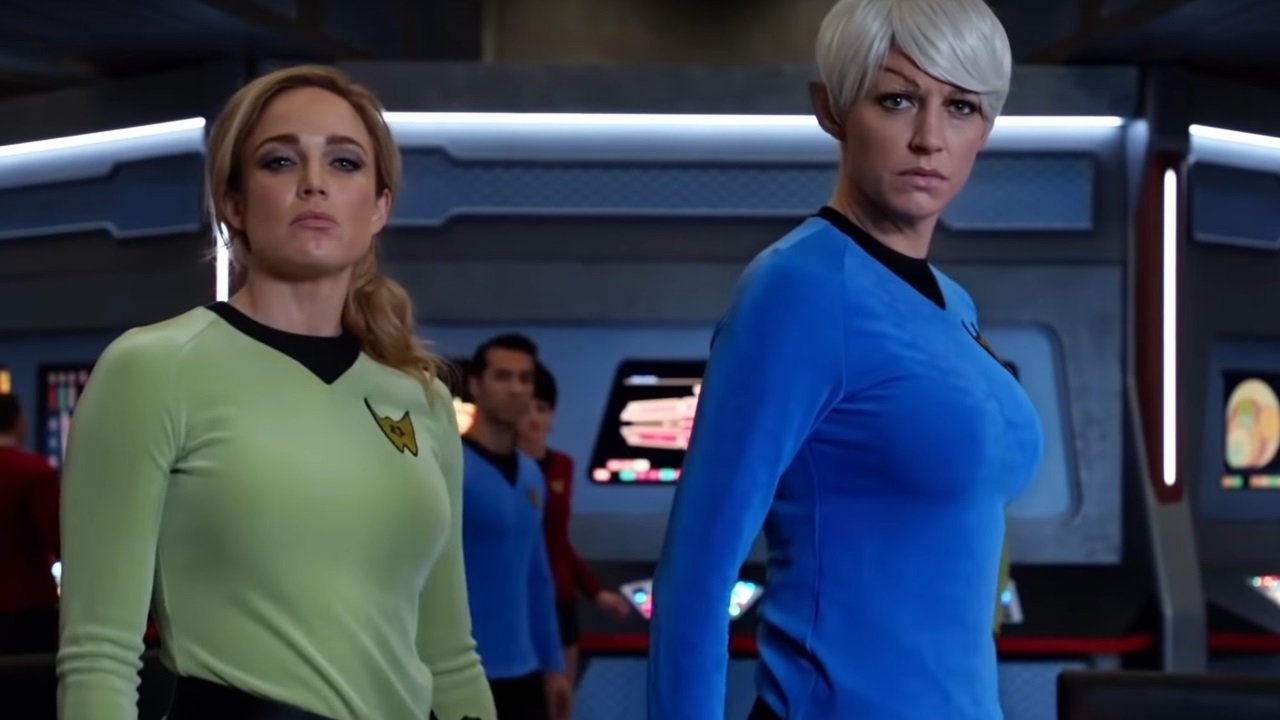 Gestern wurde in den USA nach einer Pause die nunmehr 5. Staffel der Superhelden-Serie "DC's Legends of Tomorrow" fortgesetzt. Zur Einstimmung zeigte der US-Sender The CW einen sehr witzigen Trailer, der dem zeitreisenden Heldengespann auf einem irrwitzigen Trip durch die TV-Landschaft folgt. Wie sie es in diese Welten geschafft haben, wird nicht verraten, aber es sieht verdammt unterhaltsam aus. Die im Arrowverse angesiedelte Serie hat sich von Anfang an nicht ganz ernst genommen. Mir persönlich war sie zu trashig geraten, aber jetzt zu sehen, wie TV-Klassiker auf die Schippe genommen werden, macht Lust mal wieder einzuschalten. So sehen wir beispielsweise Sara als Captain Kirk-Verschnitt und die Crew der Waverider in einer Sitcom aufschlagen, die der von "Friends" nicht ganz unähnlich zu sein scheint.
"Space – the fatal frontier."
Na, habt ihr noch weitere Anspielungen auf TV-Serien oder Filme entdeckt?
"DC's Legends of Tomorrow", Staffel 5 ist derzeit auf The CW (US) zu sehen. Hierzulande läuft gerade die 4. Staffel auf ProSiebenMaxx.
via: geeksaresexy