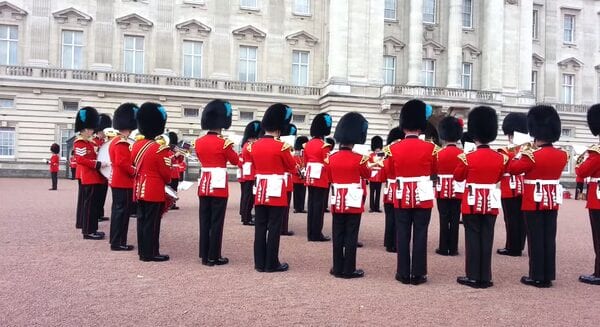 Im Grunde ist es ja fast schon zu warm, um zu Hause zu hocken und sich vor den Fernseher zu hängen – auf der anderen Seite gibt es wohl kein besseren Ort um sich von mindestens 5 Ventilatoren anpusten zu lassen und das Sonnenbrand-Risiko zu minimieren. Vermute ich einfach mal, denn wir von serieslyAWESOME gehen ja sowieso nicht vor die Tür, da muss man auch mal Prioritäten setzen.
Ansonsten wäre uns vermutlich wohl entgangen, dass sich die Queen als Game of Thrones-Fan entpuppt (sie schaut ja auch schon nach den passenden Merchandise-Artikeln) und anlässlich dessen ihre Leibgarde (die mit den lustigen Hüten, in denen eine Emotions-Blockier-Einheit verbaut ist) das Theme spielen lässt:
Game of Thrones theme song played by the Queen's guards
Womöglich ist das aber auch nur ein billiger Versuch, England als Drehort ins Spiel zu bringen, schließlich ist Schottland und Nordirland diese Ehre schon zuteilgeworden.