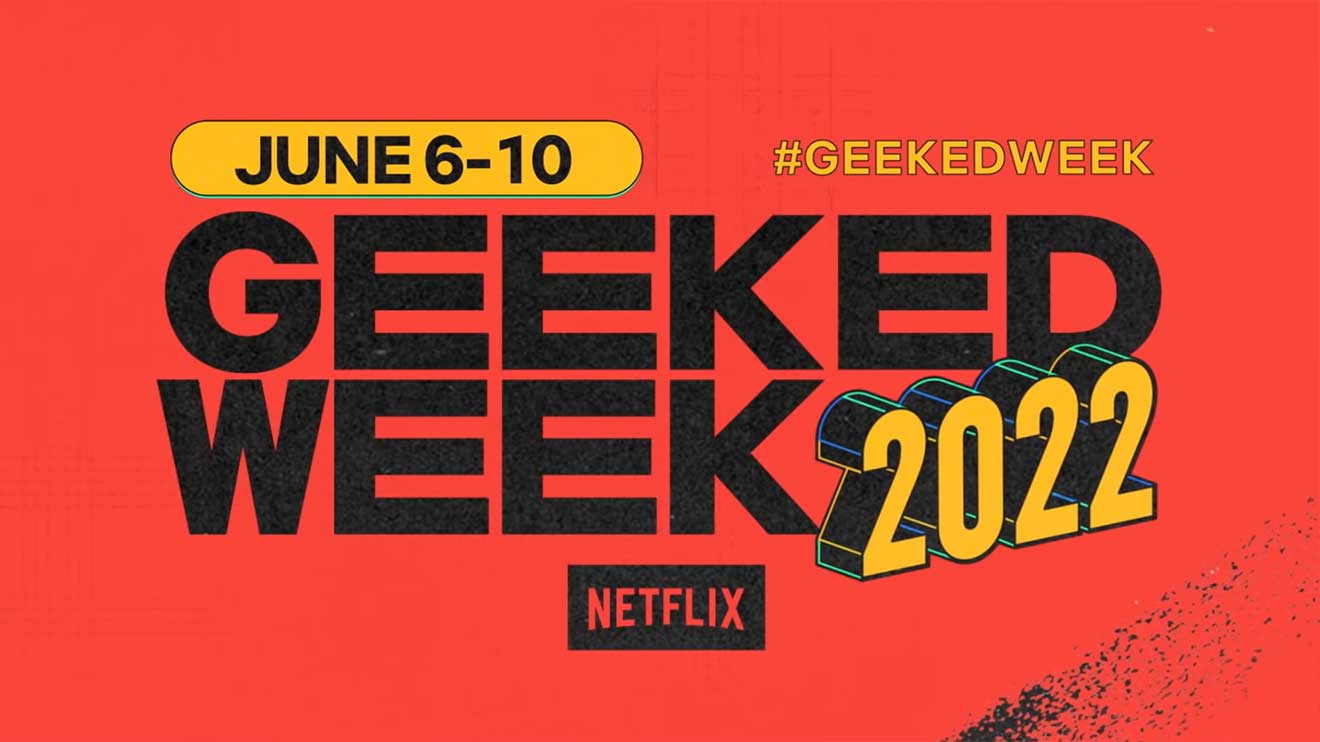 Es ist wieder soweit: Netflix lädt zur "Geeked Week" ein. Wie vergangenes Jahr werden wieder einige Tage zur virtuellen Event-Show. Von Montag, dem 6., bis Freitag, den 10. Juni 2022, feiert der Streaming-Anbieter wieder digital aus allen Rohren und präsentiert uns Panels, Trailer, Vorschauen und mehr rund um die eigenen Inhalte. Hier der offizielle Trailer zur "Geeked Week 2022"!
"Netflix's Geeked Week is back on June 6-10 with its five-day live virtual fan fest. The event will celebrate Netflix's genre slate with exclusive news, sneak peeks, talent panels and more from our genre films, series, and games."
Dem News-Artikel zum Event kann man eine Aufteilung der Tage entnehmen. Für uns Serienliebhabende dürfte vor allem direkt Tag Eins von Interesse sein. Okay, Tag Vier auch. Und Drei. Und Fünf…
Every day of Geeked Week will be dedicated to different themes:
Monday, June 6 (Day 1) – Series;
Tuesday, June 7 (Day 2) – Film;
Wednesday, June 8 (Day 3) – Animation;
Thursday, June 9 (Day 4) – Stranger Things; and
Friday, June 10 (Day 5) – Games.
Da dürften einige interessante Inhalte präsentiert werden, vor allem aber auch ein paar Trailer und News, die man sich aufgehoben hat. Im Serienbereich wurden vorab bereits Titel wie "The Sandman", "The Umbrella Academy", "Alice in Borderland" oder auch "Resident Evil" genannt. Dass "Stranger Things" einen eigenen Tag erhält, deutet ja bereits auf massenhaft Content dazu hin! Persönlich bin ich aber auch sehr auf den "Games"-Part gespannt! Erstmals sollen exklusive Netflix-Spiele präsentiert werden.
Als Hub soll die Domain GeekedWeek.com dienen, auf der aktuell aber noch nicht so viel zu sehen ist. Interessanterweise wird als Video-Plattform Twitch und kein YouTube aufgeführt, ich bin mir aber sicher, dass auch dort das ein oder andere an live gezeigten Inhalten im Nachgang landen wird. Ansonsten dürften auch die Kanäle auf Instagram, Facebook und Twitter fleißig im Rahmen der Veranstaltung bespielt werden. Im Vergleich zum (intensiveren) Pandemie-Jahr 2021 kann ich mir aber auch vorstellen, dass einige Leute lieber das gute Wetter genießen als live vor dem Bildschirm abzuhängen…
Abschließend könnt ihr noch einen Blick auf das offizielle Digital-Postermotiv zur Veranstaltung werfen: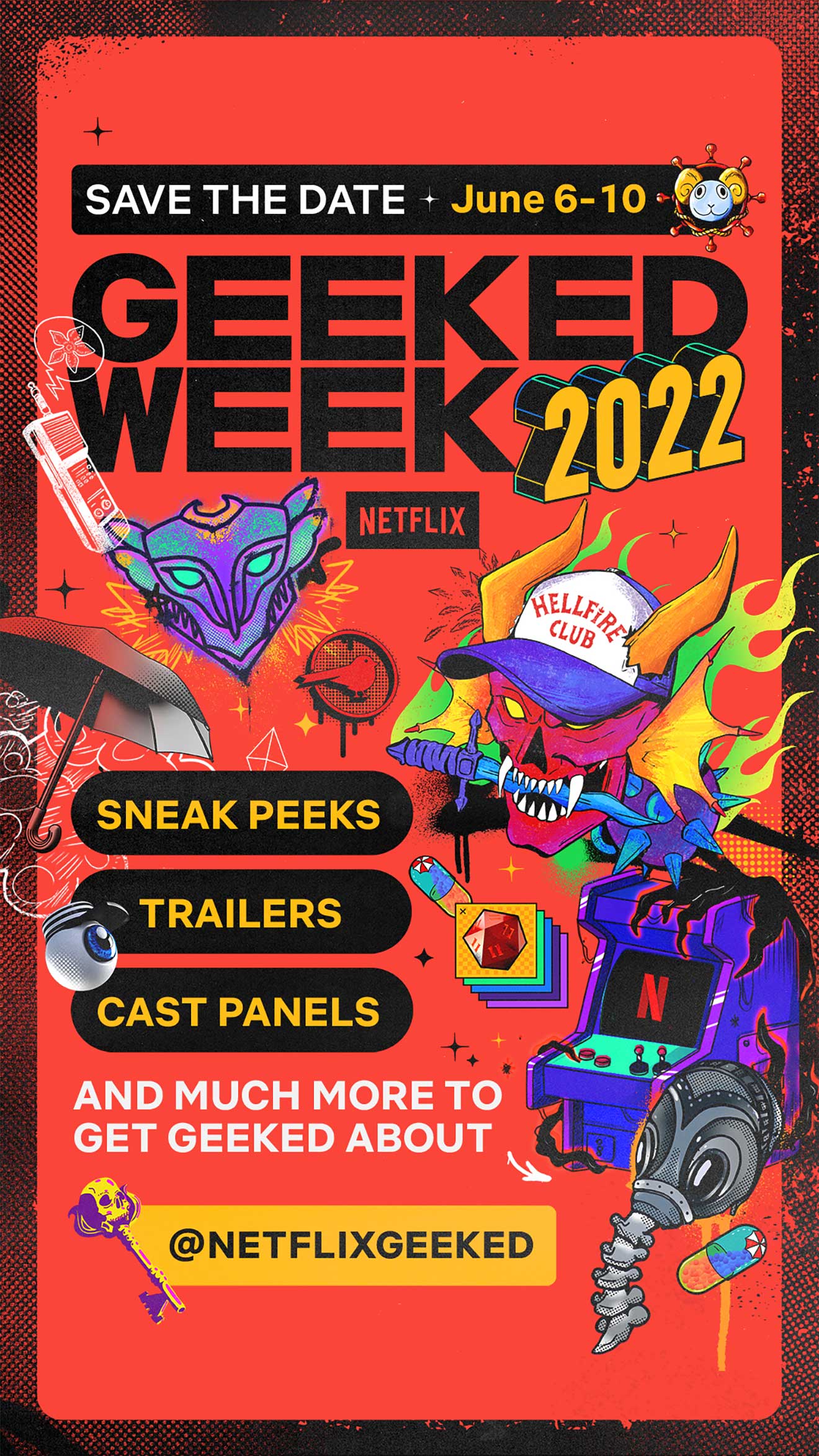 Bilder: Netflix

-->