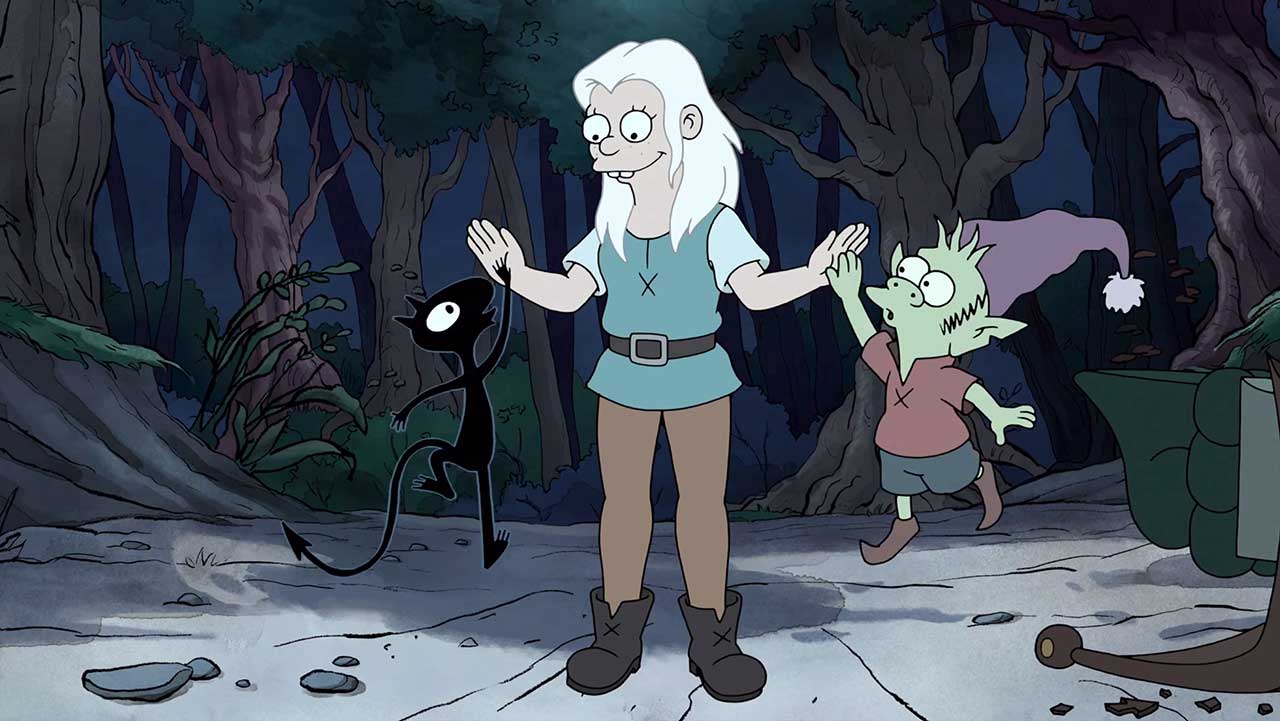 Wie Netflix bekannt gegeben hat, wird es nicht nur die bereits als sicher geltende zweite Hälfte der ersten Staffel geben, die 2019 bereitgestellt wird, es wurde auch bereits für 2020 und 2021 ein Paket von insgesamt 20 Folgen eingekauft. Wirklich überrascht kommt das ja nicht, beachtet man den Aufwand, der bereits um den Start der hochrangigen Animations-Serie betrieben wurde.
Das freut nicht nur uns (ich fand die erste Staffel zwar nicht durchgehend super, aber schon unterhaltsam und besser, als das, was die Simpsons mittlerweile abliefern), sondern auch Macher Matt Groening:
"We're excited to continue this epic journey with Netflix. Stay tuned for more cranked-up suspense, infuriating plot twists, and beloved characters getting knocked off."
Und die Figuren aus "Disenchantment" selbst:
Wann wir Bean, Elfo und Luci als nächstes zu sehen bekommen, ist leider noch nicht raus, aber wir halten euch auf dem Laufenden.