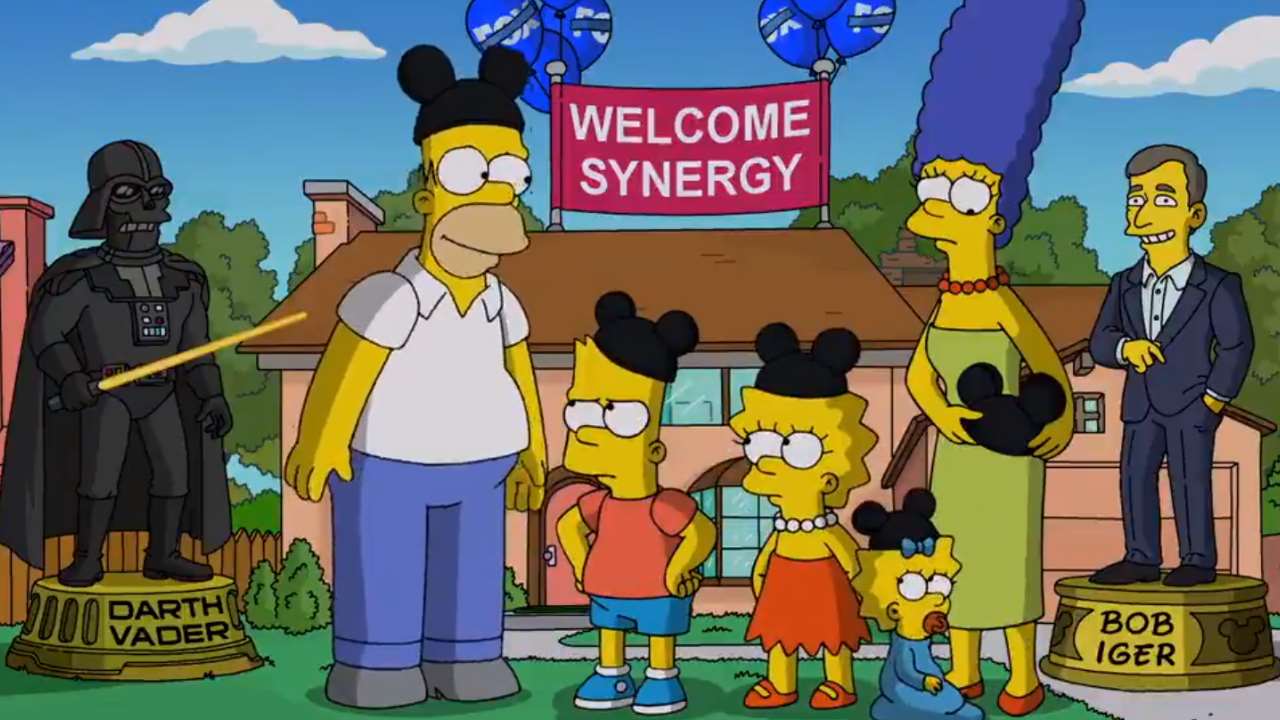 Disney hat den Vorhang fallen lassen und Details zu seinem geplanten Streaming-Dienst bekannt gegeben. Demnach wird Disney+ nur $7 pro Monat kosten oder $70 pro Jahr, was dann eine Monatsgebühr von lediglich $5.80 bedeuten würde. Dafür bekommt der Kunde Marvel, Star Wars, Pixar, Simpsons und viele weitere Filme und Serien aus dem Disney Universium. Dazu kommen Apps für alle wichtigen Endgeräte, ein Offline-Modus, 4K HDR und so weiter.
In year one Disney is promising all of the Pixar library, everything Star Wars, a lot of the MCU, and much more. By year five, it expects 50+ original series, 10,000+ past episodes and 500+ movies in the library. It closed the content announce by revealing that The Simpsons will be a Disney Plus streaming exclusive when the service launches.
Etwas schade: Wer allerdings darauf gehofft hat, dass man mit Disney+ alles rund um Marvel schauen kann, der mag etwas enttäuscht sein. Dieses Versprechen hat Disney nicht abgegeben.
Welcome to the family, @TheSimpsons. #DisneyPlus pic.twitter.com/OYAN1ziGsy

— Disney (@Disney) April 11, 2019
Deutschland?
Mit die wichtigste Frage für uns lautet, wann kommt Disney+ nach Deutschland? Man plane weitere große Märkte bis 2021 erschlossen zu haben, lässt Disney verlauten. Das kann also bedeuten, dass es bereits 2020 so weit ist oder erst Ende 2021; fest steht allerdings, dass wir 2019 in Deutschland definitiv noch kein Disney+ Abo abschließen werden können. Update: Offenbar geht es doch schneller, laut SeekingAlpha wird in Deutschland Disney+ zwischen dem fiskalischen Q1 und Q2 starten; was bedeutet Ende 2019 bis spätestens März 2020.
Der Flatrate-Krieg ist eröffnet
Für den Kunden kann die aggressive Preispolitik von Disney bedeuten, dass Netflix wieder zurückrudern muss und sein Angebot verbilligt. Nicht vergessen sollte man dabei, dass auch Apple dieses Jahr mit seinem Dienst an den Markt gehen will. Fest steht, der Kampf um die Kunden wird brutal werden. Wer dieser ganzen Flatrate-Manie kritisch gegenüber steht, dem empfehlen wir an dieser Stelle unseren aktuellen Kommentar.
via: Engadget