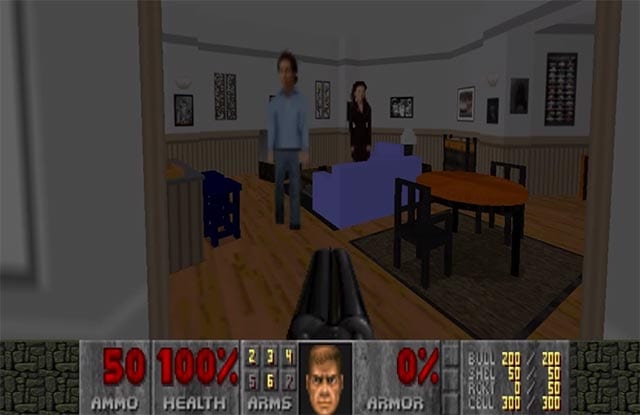 Über 100 Arbeitsstunden hat Doug Keener in die Datei Seinfeld.wad gesteckt, um eine möglichst detailgetreue Nachbildung von Jerrys Wohnung aus der Serie "Seinfeld" in den Uralt-Shooter "Doom" zu packen. Inklusiver KI in Charakter-Optik. Wie auch immer man auf diese Idee kommt – Chapeau für die Umsetzung und das Durchhaltevermögen!
"Join Jerry, George, Kramer, and Elaine in this neat Doom/Seinfeld crossover! There are many custom textures and sprites to bring you the full"
Doom 2 - Seinfeld: Jerry's Apartment
Herunterladen kann man die Spieldatei überigens hier, wer selbst mal in den seriellen Shooter-Genuss kommen möchte.
via: blameitonthevoices