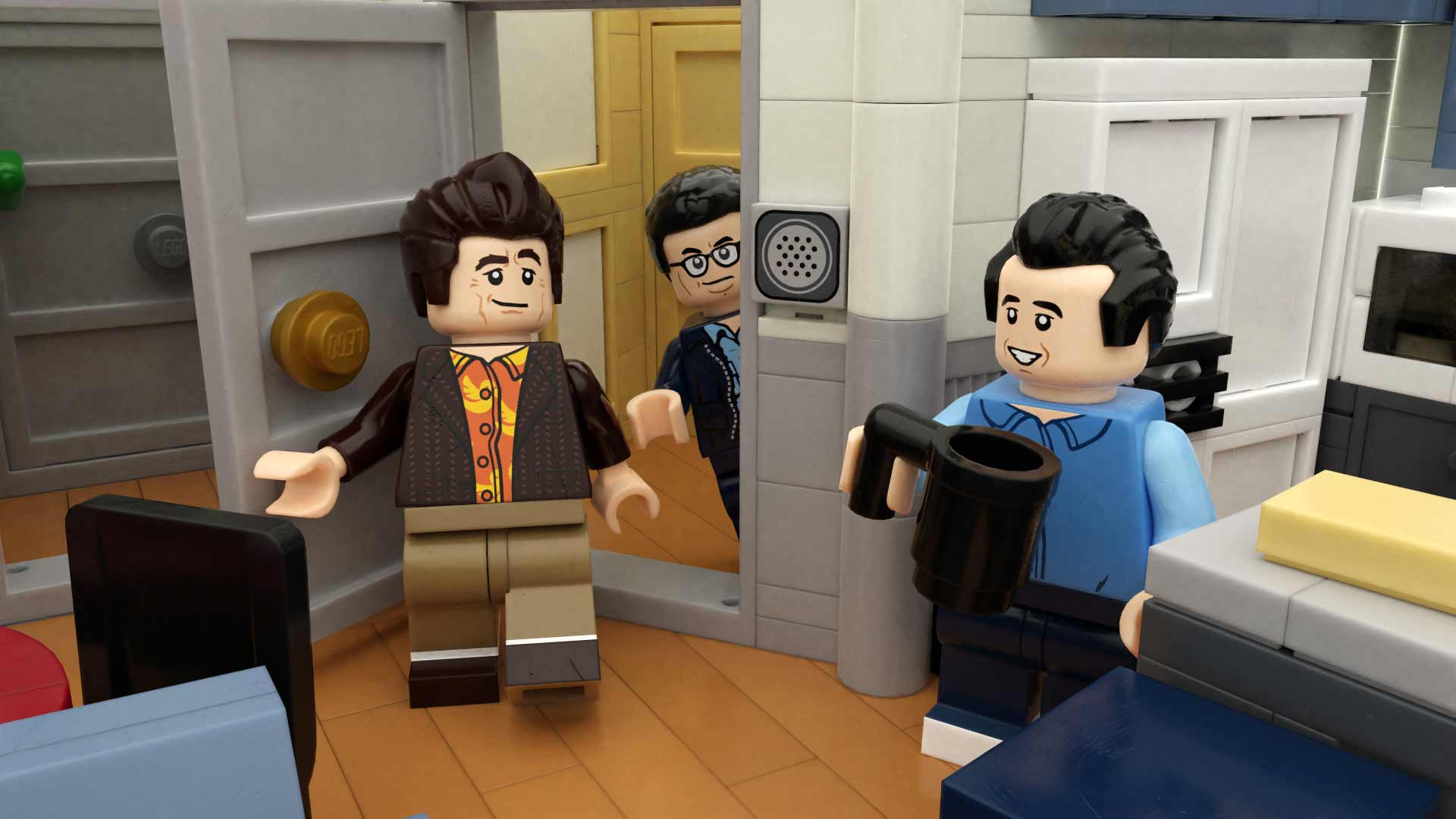 Anfang 2017 hatte sich Jonas hier noch ein LEGO-Set zum Serien-Klassiker "Seinfeld" gewünscht, jetzt könnte sein innigster Traum in Erfüllung gehen. Um 30 Jahre "Seinfeld" zu feiern hat Brent Waller ein LEGO-Set designt, das das ikonische Appartment von Jerry zeigt, natürlich sind auch Elaine, Cosmo und George als Minifigures mit dabei. 900 Stücke, die einen die besten Kalauer, Geschichten und skurrilen Ereignisse der Serie nachspielen lassen, sowie die Möglichkeit ergibt, eigene, neue Folgen zu erschaffen. Aufbauen, per Stopmotion filmen, auf YouTube stellen – fertig ist das TV-Comeback!
"On July 5th 1989 the show about nothing was born. This LEGO Ideas project celebrates the 30th Anniversary of the beloved classic 90s comedy sitcom with an accurate recreation of Jerrys Upper West Side Manhattan apartment using approximately 900 LEGO Pieces. It also includes 5 minifigures including Comedian and show namesake, Jerry Seinfeld, neurotic best friend George Costanza, friend Elaine Benes, eccentric but kind-hearted neighbour Cosmo Kramer and Jerrys arch nemesis, mailmanand neighbour known only as 'Newman'."
Damit das Design auch die Chance auf eine Produktion erhält, benötigt es möglichst viele digitale Unterstützer. Erst ab einer Anzahl von mindestens 10.000 Unterstützern kann das Konzept in die nächste Phase gelangen und letztlich auch in den Verkauf gehen. Wenn ihr also auch ein "Seinfeld"-LEGO-Set im eigenen Besitz haben oder an den größten "Seinfeld"-Fan, den ihr kennt, verschenken wollt, geht doch auf LEGO Ideas, um das Projekt zu unterstützen. Vielleicht hat dann auch Jonas schon bald sein Traum-Miniatur-Serien-Wohnzimmer daheim (und macht mit etwas Glück auch ein Timelapse-Video zum Aufbau für uns).
Hier noch ein paar weitere Bilder zum geplanten Set-Design: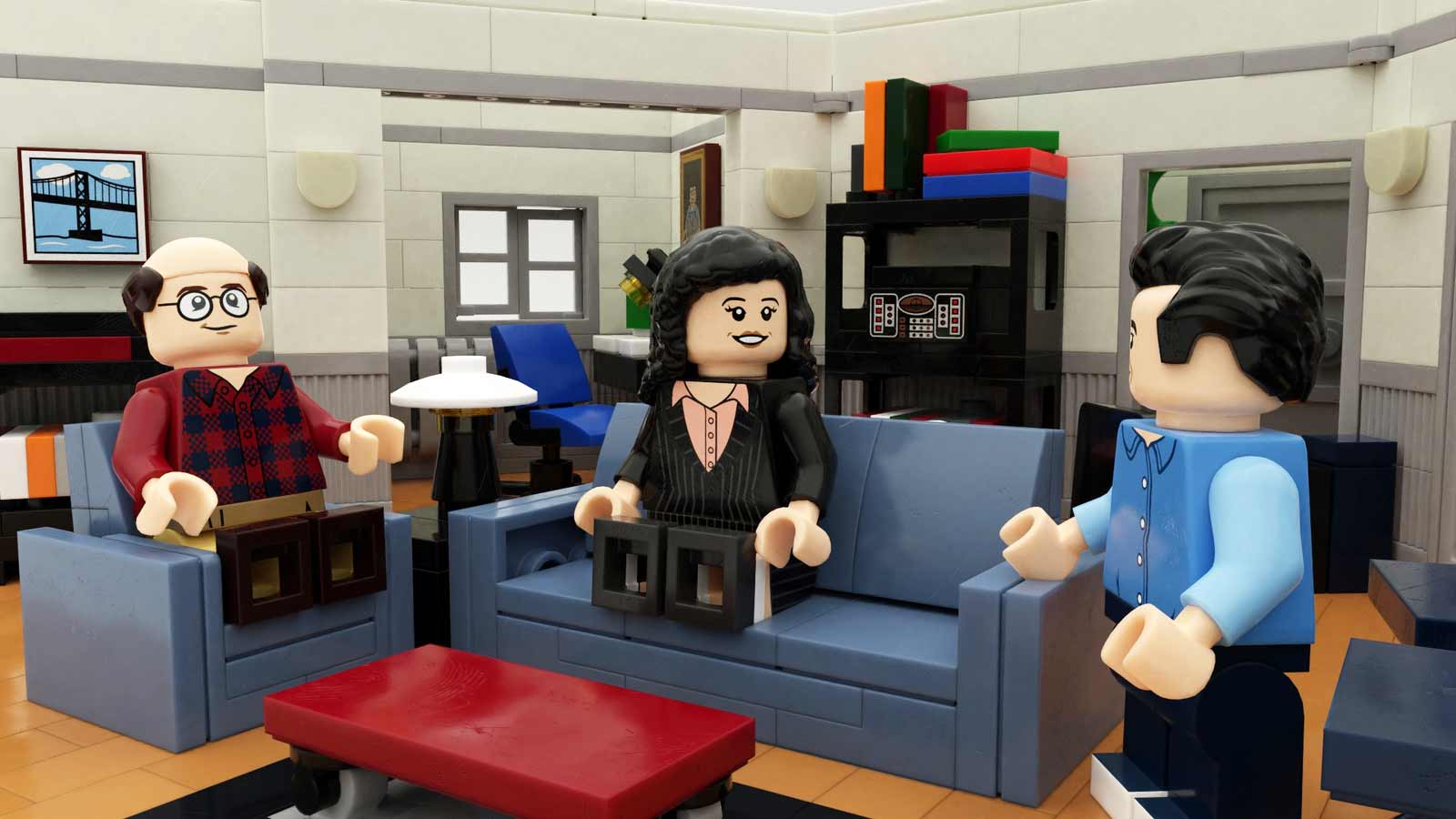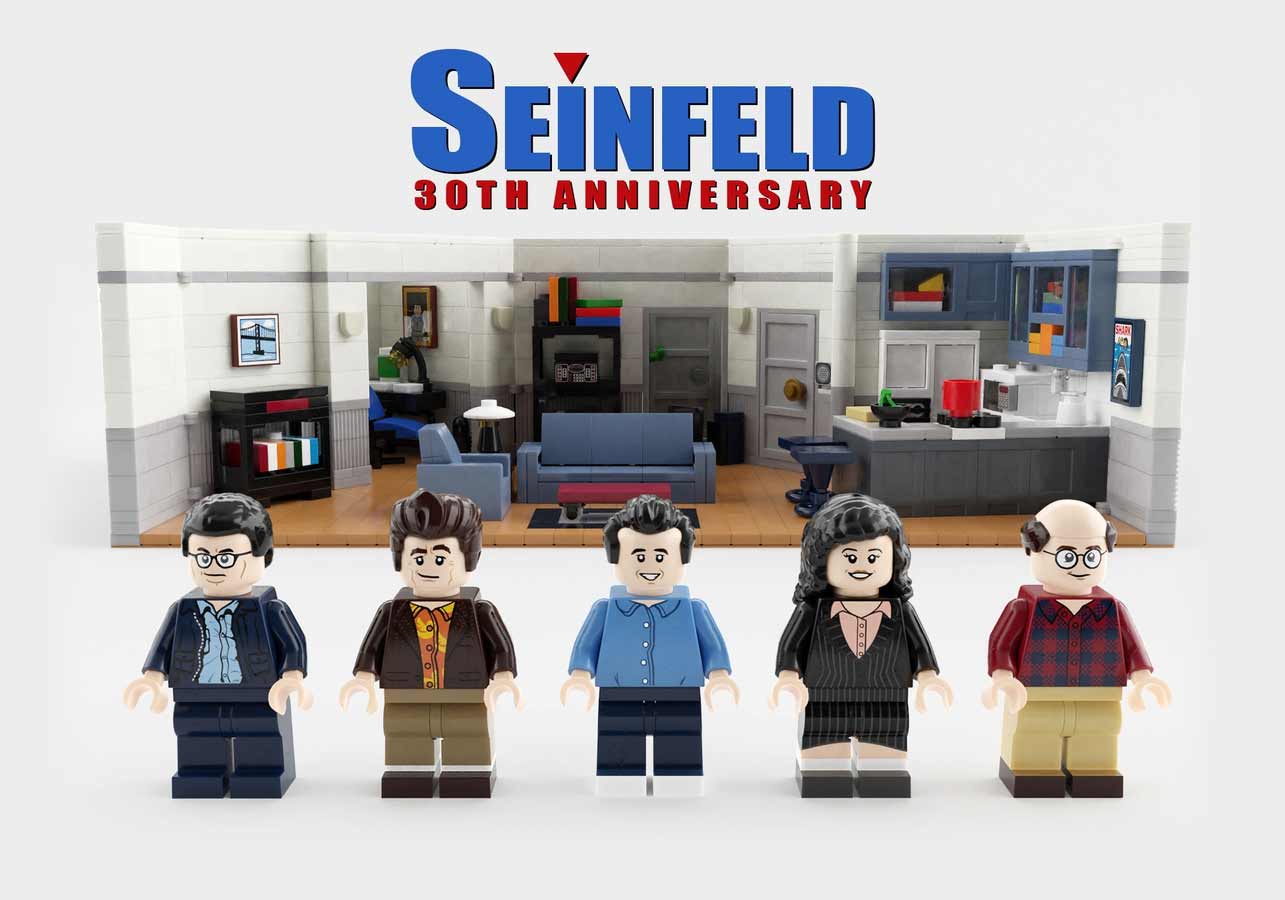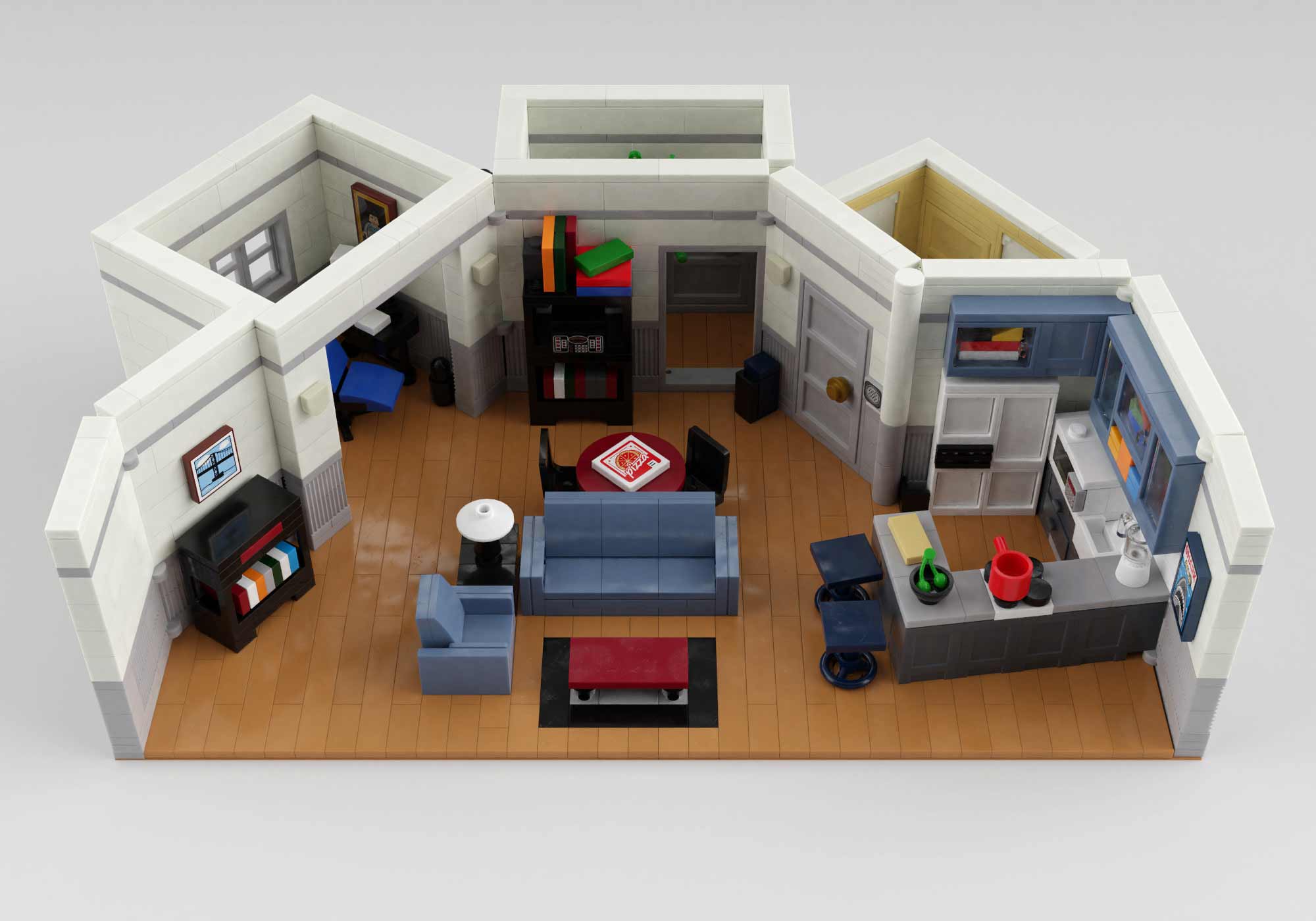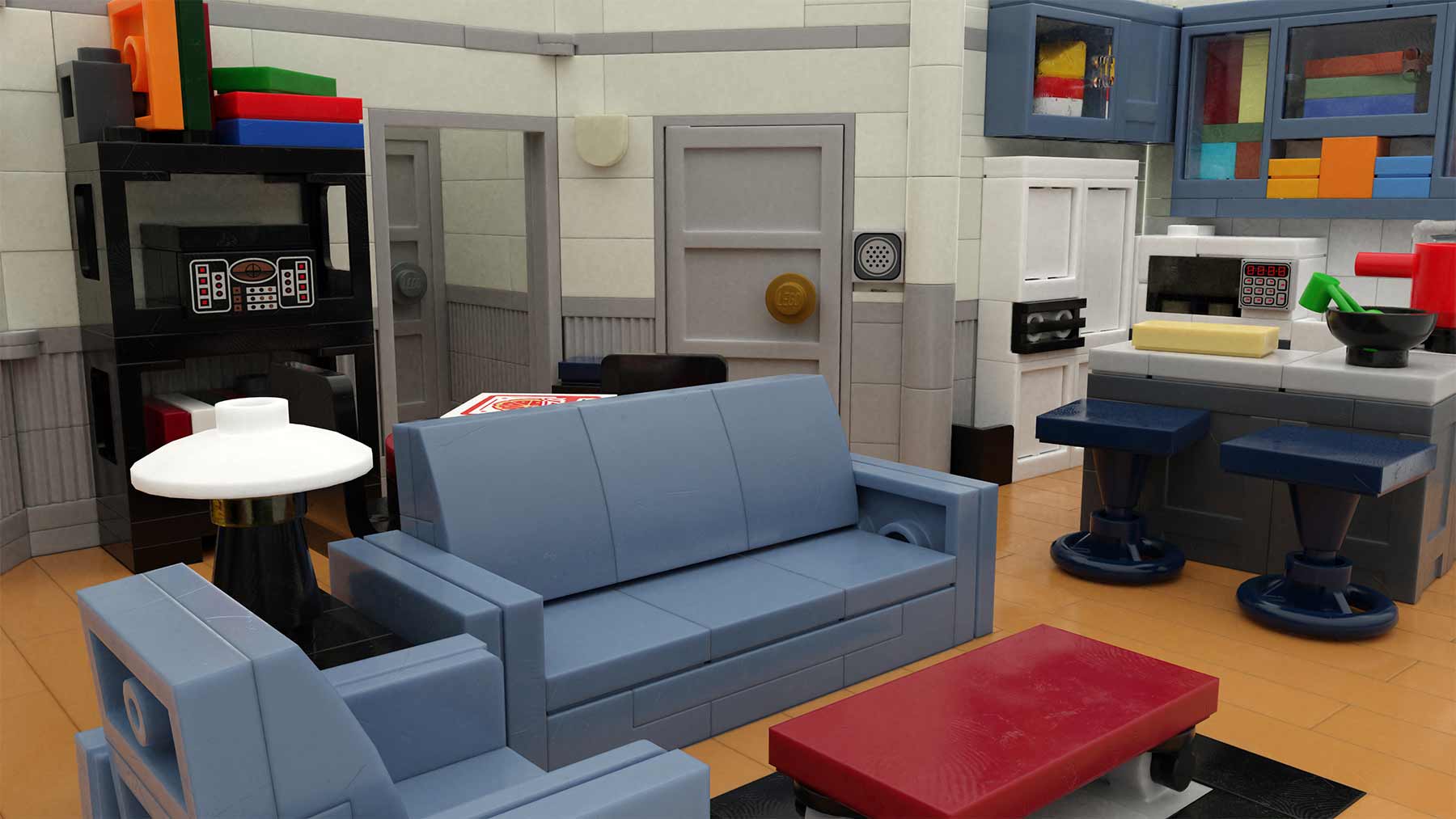 via: boingboing