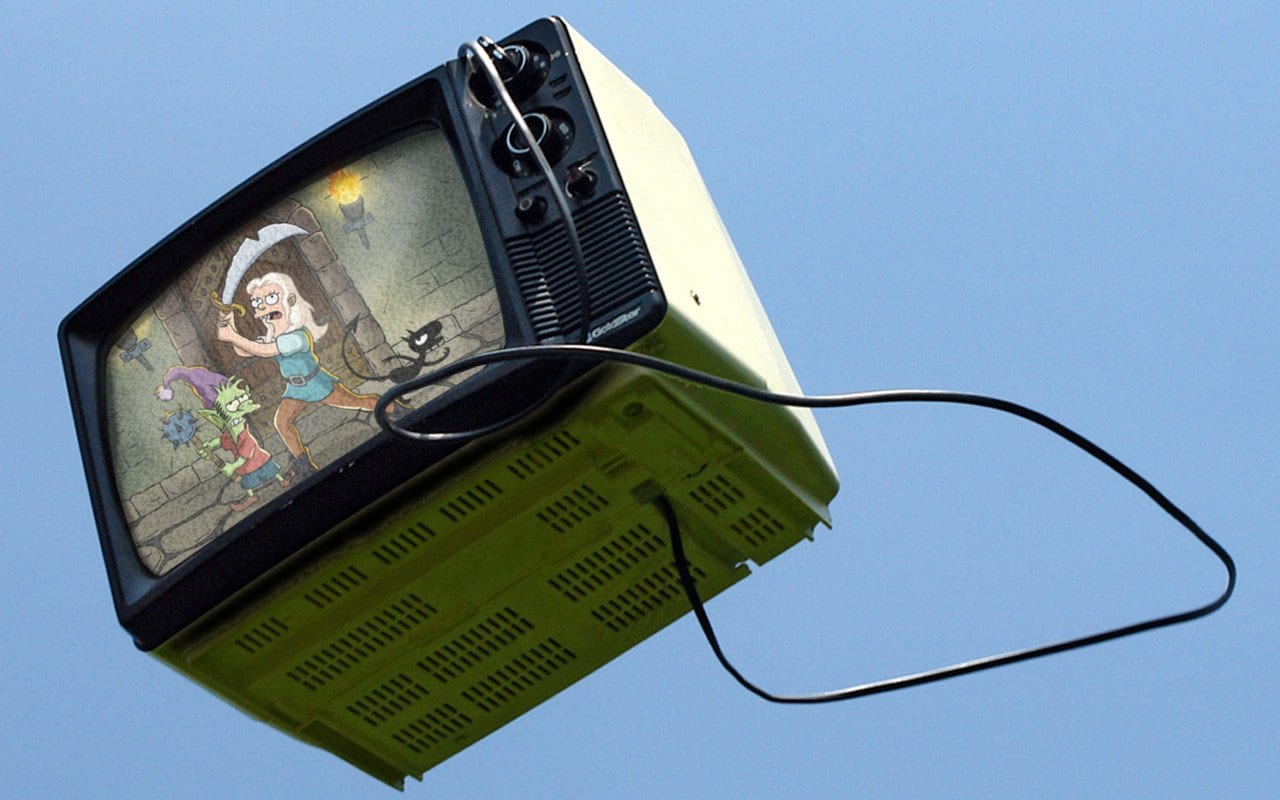 Eine neue Woche! Und dieses Mal wird es bunt. Also holt Eure Stifte raus und lasst uns Comics zeichnen. Denn diese Woche steht unter dem Stern der Zeichentrickserien!
Montag 13.08.2018
Heute geht es endlich weiter mit der vierten Staffel von "Fear the Walking Dead". Es heißt wieder Zombies zu bekämpfen und zwischenmenschlich nicht den moralischen Kompass zu verlieren. Nachdem der Anfang der Staffel etwas zäh war, hoffen die Fans jetzt auf mehr Action und Story. Hier aber schonmal zur Einstimmung der Trailer:
Dienstag 14.08.2018
Und heute wird es bunt im deutschen Fernsehprogramm: ProSieben zeigt nun schon seit mehreren Jahrzehnten (!) "Die Simpsons". Schon als ich klein war, lief die gelbe Familie regelmäßig dort über den Sender und begleitete mich treu durch die komplette Jugend. Sicher noch nicht ganz 29 Jahre, aber bestimmt schon 20 Jahre und da bleibt ProSieben sich treu. Auch wenn es inzwischen die 30. Wiederholung der siebten Staffel ist…
Aber nicht heute! Denn heute startet die 29. Staffel in deutscher Synchronisation auf ProSieben. Also eingeschaltet und geschaut, wer dieses Mal als Star-Gast dabei ist.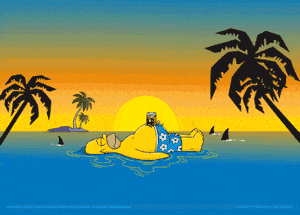 Mittwoch 15.08.2018
Heute hat im weitesten Sinne etwas mit Comic zu tun: Die von Comic-Autor und -Gott erdachte Serie 'Lucky Man' geht in die dritte Staffel (auf Sky One). Darin geht es um einen Polizisten, der mithilfe eines antiken Armbandes unendlich viel Glück hat. Doch dass das nicht immer schön ist, wissen wir alle…
Schöner Sidefact: Stan Lee kam auf die Idee der Serie, als er bei einer Convention von einem Fan gefragt wurde, welche Superkraft er gerne hätte. Und seine Antwort lautete eben: Glück. Und da es diese Superkraft in keinem seiner bisherigen Comics gab, wurde diese Serie kreiert. Also schaut mal rein und viel Glück! :)
Donnerstag 16.08.2018

Weil es heute keine besonderen Neustarts gibt, empfehle ich heute etwas Buntes: "Orange is the New Black". Die neue Staffel läuft seit dem 27. Juli auf Netflix und nachdem ich ja die letzte Staffel sehr gefeiert habe, bin ich gespannt, was mit den Mädels und Frauen passiert ist und wie es weitergeht.
Also orangefarbene Overalls raus und einschalten:

Orange is the New Black | Staffel 6 I Offizieller Trailer | Netflix
Freitag 17.08.2018
Weil "Die Simpsons" inzwischen schon mehr als Kult sind und "Futurama" nur ein zwischenzeitliches Phänomen war (das mich aber sehr beeindruckt hat), startet Matt Groening ein neues Experiment. Netflix zeigt ab heute die neue Serie vom Macher der Simpsons – "Disenchantments" (ein nicht ganz einfacher Titel). Das Ganze spielt im Mittelalter und zeigt bisher absolut keine Parallelen zu den Simpsons außer dem Zeichenstil. Ich bin also sehr gespannt, was diese neue Serie kann:
Samstag 18.08.2018
Heute gibt es ein bisschen Drama mit jeder Menge Humor und Gesang und Glitzer und Sonne. Die dritte Staffel von "Crazy Ex-Girlfriend" kommt auf ProSieben Fun und ist für alle Fans der leichten Samstags-Unterhaltung im Stile von "Unbreakable Kimmy Schmidt" eine klare Empfehlung.
Schaut einfach mal rein (leider nur auf englisch):
Sonntag 19.08.2018
Und heute ist Pausentag. Obwohl ich sicherlich nochmal abends einen Blick in meine aktuelle Serie "The Path" auf Amazon werfe. Denn obwohl sie nicht spannend ist, kann ich nicht aufhören. Also schaue ich weiter, denn ich will unbedingt wissen, wie es ausgeht :) Natürlich nur, damit ich dann einen Serientipp für Euch schreiben kann.

Und damit wünsche ich Euch eine tolle, abwechslungsreiche, nicht zu heiße Woche!
Cheerio, wie der Franzose sagt…

-->