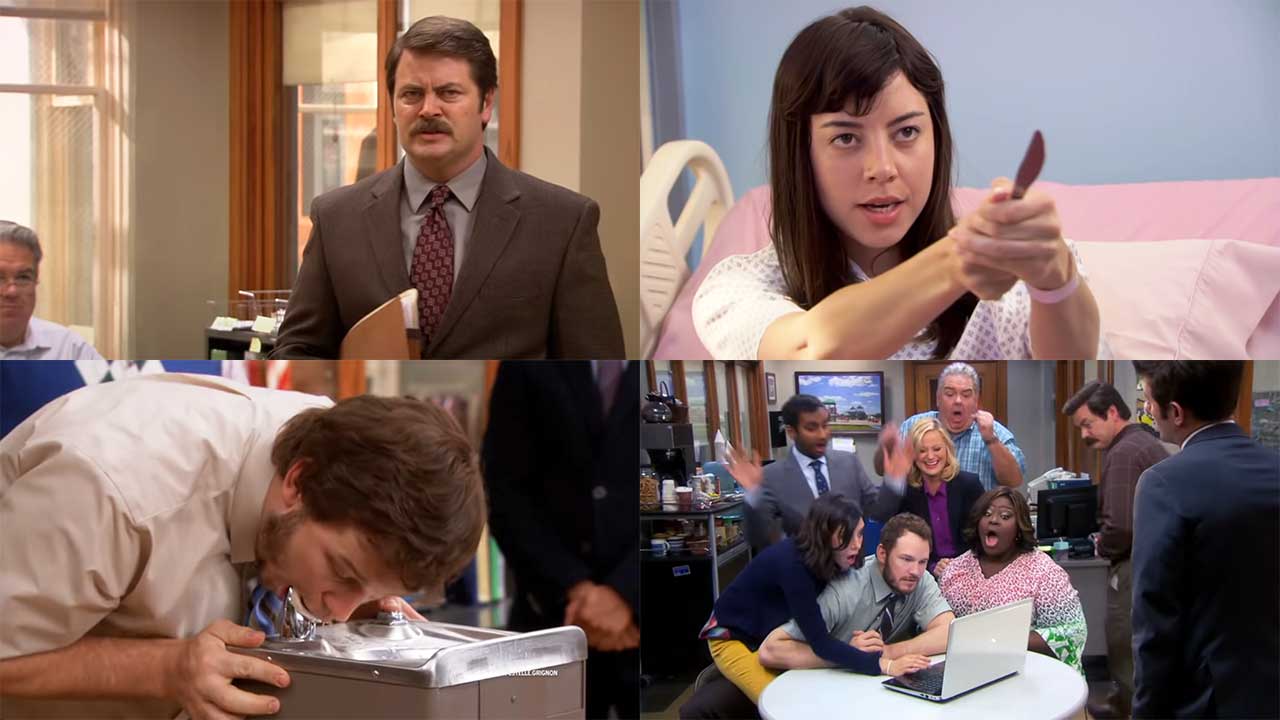 Ihr solltet das Prozedere ja mittlerweile kennen, hatten wir doch bereits ähnliche Videos zu (u.a.) "Breaking Bad", "The Muppets", "Friends", "New Girl" oder auch zuletzt "Community" hier im Blog. Jetzt als "Parks & Recreation" im ultimativen Schnelldurchlauf! Estelle Grignon hat alle sieben Staffeln der Mockumentary-Serie in 2:29 Minuten gepackt – eine Sekunde für jede Episode. GO!
"Compilation of every single one of the 125 episodes of NBC's hit show Parks and Recreation, reduced to only one second or so."
Wer Supercuts und "Parks & Rec" mag, sollte sich diesen Beitrag hier auch noch unbedingt anschauen.
"Parks and Recreation" gibt's bei: