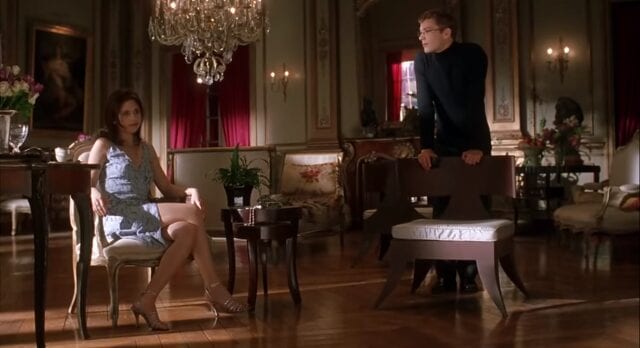 Eiskalte Engel, im Original Cruel Intentions, ist ein richtiger Klassiker der 90er Jahre. Wer kennt die tragische Geschichte um Kathryn, Sebastian (Sebästschn) und Annette und das traurige und doch irgendwie befriedigende Ende des Films nicht? Für die Hauptdarsteller Sarah Michelle Gellar, Ryan Phillippe und Reese Witherspoon war es der Durchbruch ihrer Schauspielkarriere. Und nun, 17 Jahre nach Veröffentlichung des Films, soll es weitergehen: in Form einer Serie!
Die Story setzt dabei tatsächlich 15 Jahre nach der Handlung des Films ein und zeigt das Leben von Bash, dem Sohn von Annette und Sebastian. Dieser steht unter der Obhut seiner Tante Kathryn, die mit aller Kraft versucht, nicht nur Valmont International an sich zu reißen, sondern auch den Sohn ihres verstorbenen Halbbruders Sebastian in die Welt des großen Geldes, in Korruption, Sex und Macht einzuführen.
Die wichtigste Frage ist schnell beantwortet: Nein, vom ursprünglichen Haupt-Cast wird niemand dabei sein. Leider. Wäre nett gewesen, gerade wenn eine Schlüsselfigur des Films auch in der Serie auftaucht – und hier wieder eine wichtige Position übernimmt. Aber das bedeutet ja noch nicht, dass die Serie nichts werden kann.
UPDATE 25.2.16
Jetzt ist es offiziell: Sarah Michelle Gellar wird DOCH dabei sein! Sie wird tatsächlich ihre Rolle als Kathryn Merteuil wiederaufleben lassen. Das verkündete die Darstellerin über ihren Instagram-Kanal.
Regisseur Roger Kumble hat gemeinsam mit Lindsey Rosin und Jordan Ross das Skript zur TV-Serie geschrieben. Letztere haben bereits an der Theater-Parodie The Unauthorized Musical Parody Of Cruel Intentions mitgewirkt. Cruel Intentions reiht sich dieses Jahr also mit Training Day in die Riege der Spielfilme, die einen Serienableger bekommen. Ein Ausstrahlungstermin steht allerdings noch nicht fest.
Wer die Erinnerung noch einmal aufleben lassen will, sieht hier den Trailer zu Cruel Intentions von 1999:

Cruel Intentions Trailer 1999
via: Deadline Bild: NBC