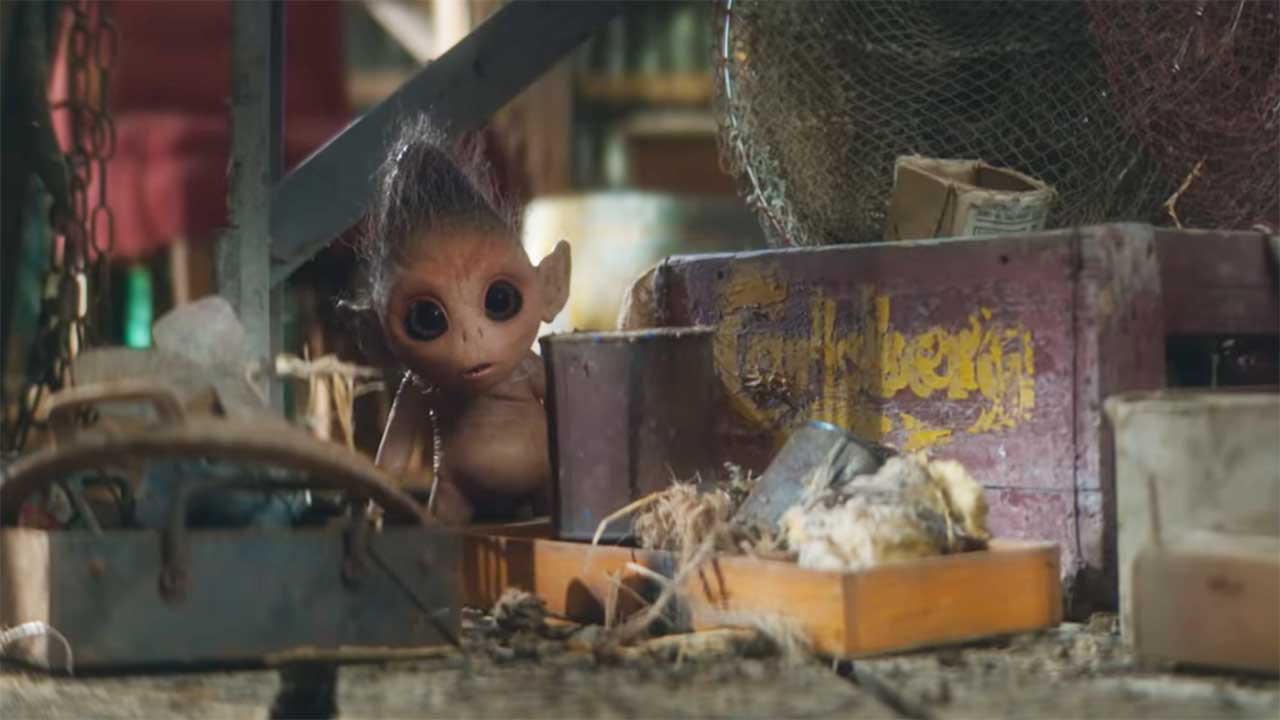 Vielleicht habt ihr unserem Netflix-Monatsausblick für das November-Programm bereits entnommen, dass mit "Elfen" eine neue Serie startet. So kurz vor der Weihnachtszeit denkt man da vermutlich zuerst an kitschigen Schmalz-Krams mit kleinen, süßen Fantasy-Kreaturen, die fliegen und Wünsche erfüllen oder so. Aber nein, die dänische Serie kommt deutlich düsterer und mysteriöser daher. Hier der heute früh veröffentlichte offizielle Trailer zum Netflix Original in Originalsprache mit englischen Untertiteln.
"Christmas is coming early this year. Just maybe not in the way you'd expected it to be…"
Mich hat das jetzt ehrlich gesagt noch nicht ganz abholen können. Irgendwie will sich mir noch nicht ganz ergeben, in welche Genre-Tiefen sich die Serie hinein wagen möchte. Aber da ich sonst immer darüber meckere, dass Trailer bereits zu viel vorwegnehmen, lasse ich mich gerne von der letztlichen Ausrichtung der Netflix-Produktion überraschen! Und finde eigentlich nur ich, dass dieses "Elfen" eher wie kleine Trolle aus dem letzten Jahrtausend aussehen…?!
Im dänischen Original wird die Serie übrigens "Nisser" genannt, international (wie im obigen Trailertitel zu sehen) heißt die Produktion "Elves". Ich fände es ja mal ganz spannend, das einfach im Originaltitel zu belassen oder zumindest einen internationalen Titel für alle Länder zu belassen. Zu sehen sein werden übrigens auch ein paar bekannte TV-Gesichter. So haben Rasmus Hammerich, Lukas Løkken und Lila Nobel bereits in der dänischen Netflix-Serie "The Rain" mitgespielt während Ann Eleonora Jørgensen unter anderem in "Die Wege des Herrn" und "Lykke" zu sehen war.
"Elfen" wird ab Sonntag, dem 28. November 2021, über Netflix zu sehen sein. Hier geht es direkt zur Streamingseite, wo ihr euch eine digitale Erinnerung aktivieren könnt, um den Serienstart nicht zu verpassen.