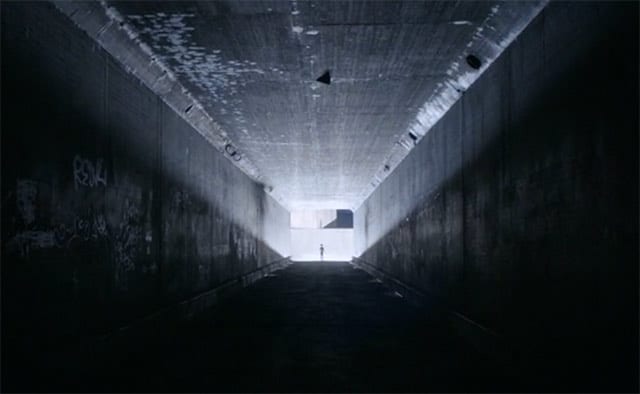 Diese Woche ging es endlich wieder mit einer ganz normal langen Einzelfolge weiter. Wie ich finde, sehr entspannend und angebracht, bringt es doch deutlich mehr Zug in die Geschichte.
Hiroyuki Sanada scheint nicht nur gerne verrückte Wissenschaftler zu spielen, sondern auch gerne quasi unsterbliche verrückte Wissenschaftler. Yasumoto hat jedoch nur noch wenige Tage, weil seine Anti-Aging Creme from Outta Space abgelaufen ist. Immerhin hatte er schon über 150 Jahre auf der Erde und konnte aus egoistischen Gründen das globale Raumfahrtprogramm vorantreiben.
Egoistisch sind auch die Eltern Sparks, die sich erstaunlich schnell mit Morden und moralischen Unzulänglichkeiten abfinden können. Fieser ist eigentlich nur der verlogene Sack Oden, aber das weiß natürlich noch niemand.
"Daddy? Who's side are you on? You have to chose." (creepy Mädchen)
Dass Sparks dageblieben ist, sollte zwar nicht wirklich zeigen, welche Seite er gewählt hat, aber eigentlich war klar, dass es sich nur um einen Schachzug handelt, der auf einer Klugheitsskala von "bewaffnete Straßensperren" bis "Honig-Komplott" auf der Stufe "Haha, verarscht" einzuordnen ist. Und ja, der Offspring kann coole Sachen, aber es ist immer das Gleiche, so dass das Militär doch eigentlich auch spontan zugreifen können müsste. Zumindest Sparks hätte bereits tot sein müssen. Ebenso unglaubwürdig war die Yasumoto-Übergabe. Als ob er da alleine hinfährt und keine eigenen Informationen zum wahren Aufenthaltsort des Offsprings hat.
"What did I do – shouldn't you be asking yourself the same question?" (Sparks zu Molly)
Was genau sich da im All abspielt, ist nicht wirklich klar. Ein nicht abgesprochenes Docking-Manöver und die erwachsene Katie ist wieder da. Der Offspring hat derweil Adoptiv-Mami Sparks glücklich träumend in der Gosse zurück gelassen und ist auf eigenen Füßen unterwegs.

Eine Folge, die leider auf zu kleinem Raum versucht hat, zu viele Wendungen und Mind-Games zu implementieren. Erinnert ein bisschen an Suits, wo man sich stets in der Frequenz toller Hinterhalte steigern möchte, aber dabei den Sinn für Dramatik und Spannungsaufbau links liegen lässt. Dennoch sind einige Positionen nun geklärt und wir nähern uns hoffentlich elementaren Geschehnissen, denn wir sind bereits in der Umlaufbahn des Staffelfinales gebrochen. Folgende Zukunftsdinge bin ich euch noch schuldig: fortgeschrittene Übersetzungs- Safe-Entschlüsselungs-Apps. Wow.

-->