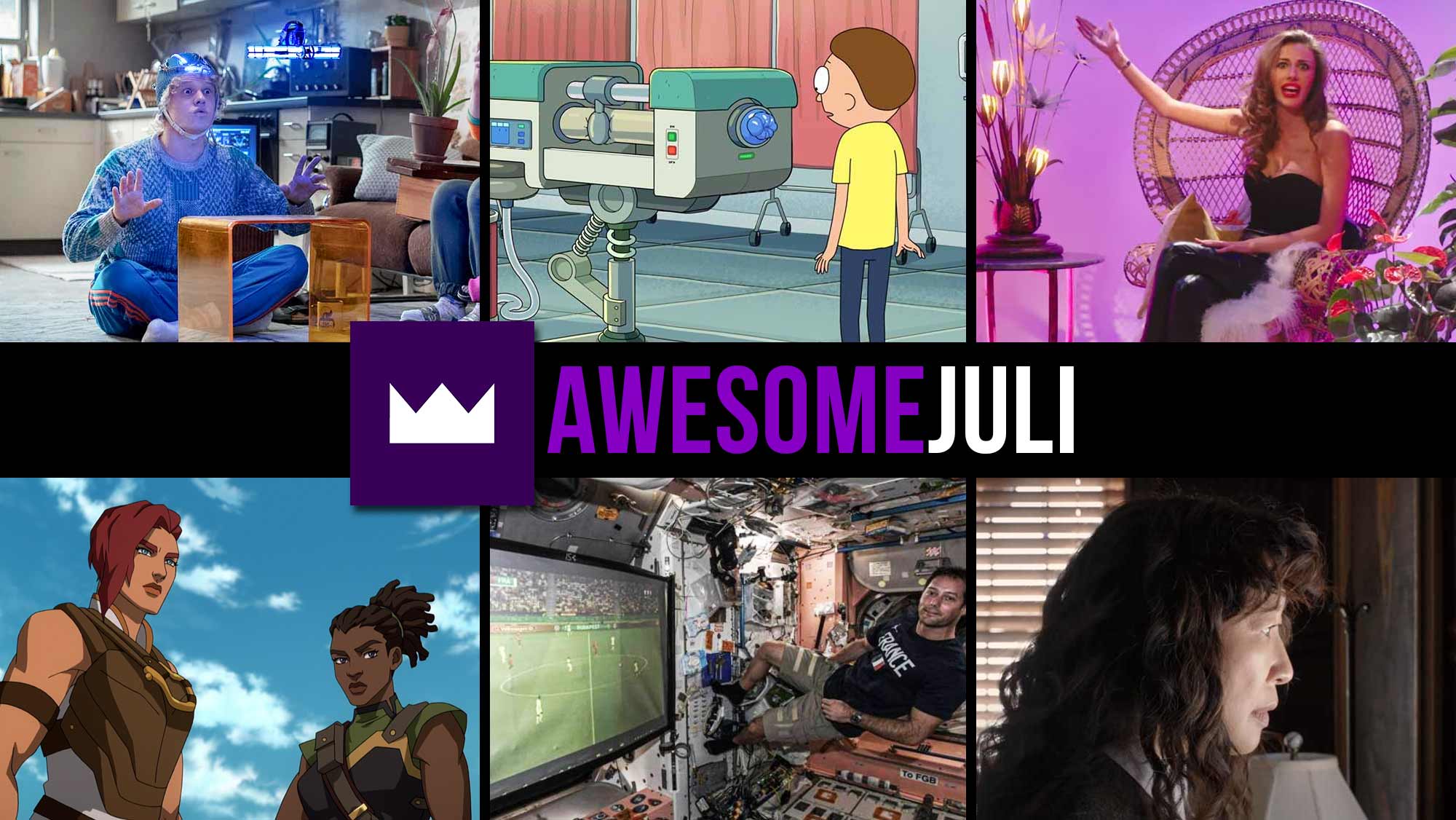 Fußball-Europameisterschaft der Herren, olympische Spiele in Tokio, allerlei Trash-TV-Formate – der Juli hatte fernsehseitig so einiges zu bieten. Auch ein paar neue Serien und Serienstaffeln haben für Unterhaltung sorgen können. Was genau ihr am meisten geklickt und gesehen habt und wir hier im Team gemacht haben, könnt ihr wie immer unserem seriesly Monatsrückblick entnehmen!
Direkt zu Monatsrückblicken springen
Top Serien-Blog-Artikel des Monats
Das sind die meistgeklickten Beiträge, die den letzten Monat hier bei uns im Blog veröffentlicht worden sind, und diese Liste bildet im Grunde genommen die bei euch beliebtesten und für euch interessantesten Serien ab.
TV-Einschaltquoten des Monats
Harte Fakten. Hier die von der GfK gemessenen Daten für das klassische, lineare Fernsehen und die acht reichweitenstärksten TV-Sender Deutschlands (Quelle: DWDL).
Monatsmarktanteile Fernsehsender
MA ab 3
+/-
Vormonat
+/-
Jul 20
MA 14-49
+/-
Vormonat
+/-
Jul 20
Das Erste
12,3
-2,3
+1,9
9,2
-3,7
+2,9
ZDF
16,2
-0,7
+3,0
10,1
-2,8
+4,4
RTL
6,8
+0,2
-0,9
9,5
+0,8
-1,3
Sat.1
4,9
+0,1
-1,0
6,3
+0,6
-1,3
ProSieben
3,3
±0
-0,4
7,7
+0,4
-0,7
Vox
4,2
±0
-0,3
6,3
+0,5
-0,4
RTLzwei
2,4
+0,1
-0,2
4,5
+0,5
-0,4
Kabel Eins
3,1
+0,2
-0,7
4,2
+0,6
-1,3
Meistgesehene Sendungen je Sender im Monat
| | | |
| --- | --- | --- |
| | Gesamtpublikum | Zielgruppe 14-49 |
| Das Erste | Fußball-EM: Italien – Spanien | Fußball-EM: Italien – Spanien |
| ZDF | Fußball-EM Finale: Italien – England | Fußball-EM Finale: Italien – England |
| RTL | Wer wird Millionär? | Gute Zeiten, Schlechte Zeiten |
| Sat.1 | ran Sat.1 Fußball – Eröffnungsspiel 2. Liga | ran Sat.1 Fußball – Eröffnungsspiel 2. Liga |
| ProSieben | King Arthur: Legend of the Sword | Wer stiehlt mir die Show? |
| Vox | Iron Man 3 | Iron Man 3 |
| RTLzwei | Kampf der Realitystars | Kampf der Realitystars |
| Kabel Eins | Over the Top | Achtung Abzocke – Urlaubsbetrügern auf der Spur |
seriesly MONATSRÜCKBLICKE
Abschließend gibt es noch die subjektiven Monats-Rückblicke aus unserem Autorenteam. Jede/r führt persönliche Highlights auf und schenkt euch einen Einblick in die eigene Watchlist.
Fabios Monat
Da hatte das Leben außerhalb der eigenen vier Wände gerade erst wieder begonnen an Fahrt aufzunehmen, da wurde ich, nach einem Geburtstag im Freien, auch schon zur Kontaktperson Nummer 1 und einer damit einhergehenden Quarantäne verpflichtet. Blöd nur, dass die Serienhighlights in diesem Monat eher rar gesät waren. Immerhin gab es mit "Masters of the Universe: Revelation" eine kurzweilige Zeichentrickserie, die meine Stimmung wieder anhob.
Habe ich gesehen
Kiras Monat
In diesem Monat kann ich euch einfach nur eine absolute Empfehlung aussprechen: "When They See Us". Solltet ihr noch nicht in die Miniserie rund um den Fall der Central Park Five reingeschaut haben, verliert keine Zeit mehr und holt es nach. Es ist definitiv keine leichte Kost, aber nicht nur das Schauspiel des talentierten Casts ist es wert, dass ihr euch die Serie anschaut, sondern auch die Geschichte, die nicht in Vergessenheit geraten und alle ein wenig wachrütteln sollte.
Habe ich gesehen
Michaels Monat
Gefühlt bin ich diesen Monat gar nicht zu allzu viel gekommen, aber dann ist meine "Habe ich gesehen"-Liste doch länger als vermutet. Gefreut habe ich mich auf die Rückkehr von "The Blacklist", die jetzt doch schneller kam als gedacht. Sehr gut unterhalten fühle ich mich bei Disney mit "Die geheime Benedict-Gesellschaft", "Pixar's Monster bei der Arbeit" und "Loki". Ansonsten bin ich aktuell sehr gerne und sehr viel bei Apple TV+ unterwegs, mit den wirklich tollen Produktionen "Trying" und "The Morning Show" sowie "Home Before Dark". Und: Ich habe nach langer Zeit mal wieder einen Film gesehen, "Marvel's Black Widow".
Habe ich gesehen
-->