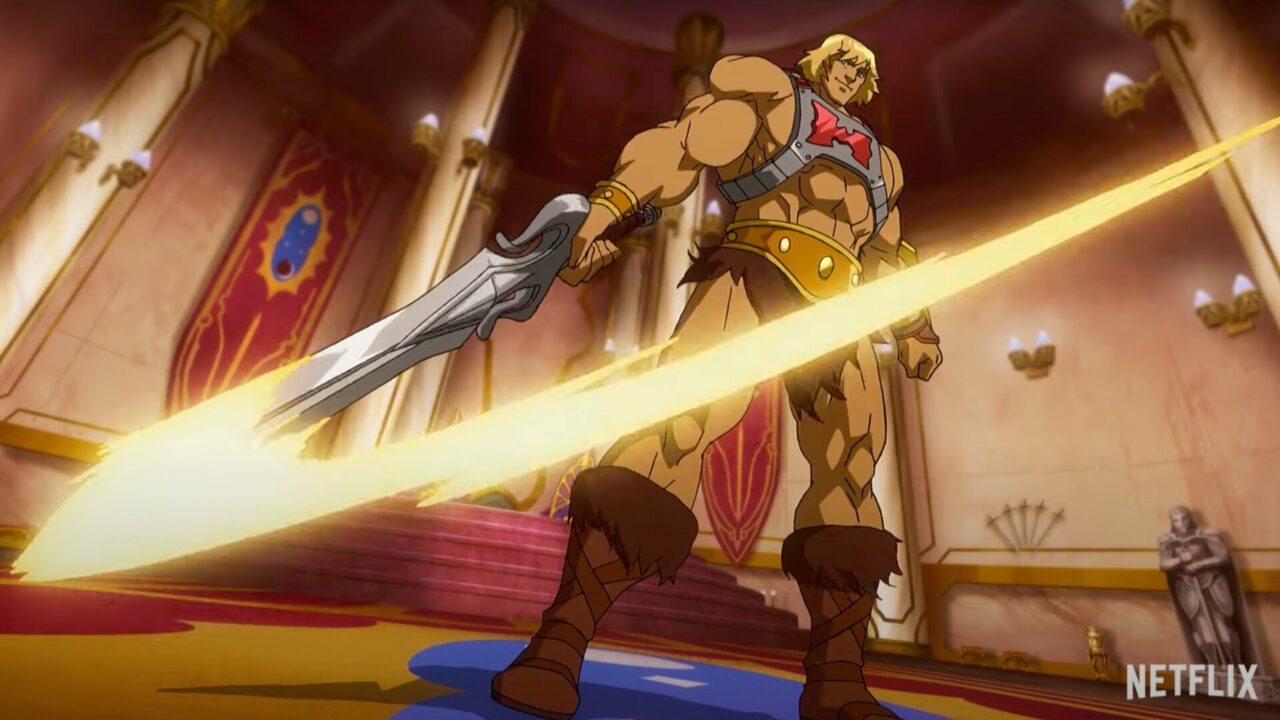 Nachdem vor knapp einem Monat bereits ein erster Teaser zu "Masters of the Universe: Revelation" auf das neuste Abenteuer mit He-Man und den Giganten des Universums einstimmte, liefert jetzt Netflix einen beeindruckenden Trailer zu Kevin Smiths Fortsetzung der Kultzeichentrickserie aus den 1980ern nach. Dieser vermittelt Fans nun auch einen ersten Eindruck zur Handlung. Nach einem Kampf zwischen He-Man und seinem Widersacher Skeletor sind die Bewohner des Planeten Eternia gespalten. Außerdem scheint dabei He-Mans Zauberschwert abhanden gekommen zu sein. Als eine neue Gefahr droht Eternia zu zerstören, liegt es an Teela, die Tochter des Waffenschmieds, die Helden wieder für eine letzte Schlacht zusammenzuführen.
"Without magic Eternia will rot and die."
Der Zusatz Part 1 deutet darauf hin, dass dies nur der Auftakt zu einer großen Geschichte um die Verteidiger von Schloss Grayskull ist. Und umso mehr Material zur neuen Serie für Erwachsene zu sehen ist, umso besser gefällt sie mir. Sie verknüpft gekonnt nostalgische Elemente mit moderner Tricktechnik. Wer den Cartoon im Originalton schaut, kann sich außerdem auf illustre Sprecher:innen wie Sarah Michelle Gellar als Teela, Mark Hamill als der Herr der Finsternis Skeletor und Chris Wood als He-Man und Prinz Adam freuen. Ich bin schon ziemlich aufgeregt und ihr?
"Masters of the Universe: Revelation", Teil 1 ist ab dem 23. Juli auf Netflix verfügbar.
Bilder: Netflix