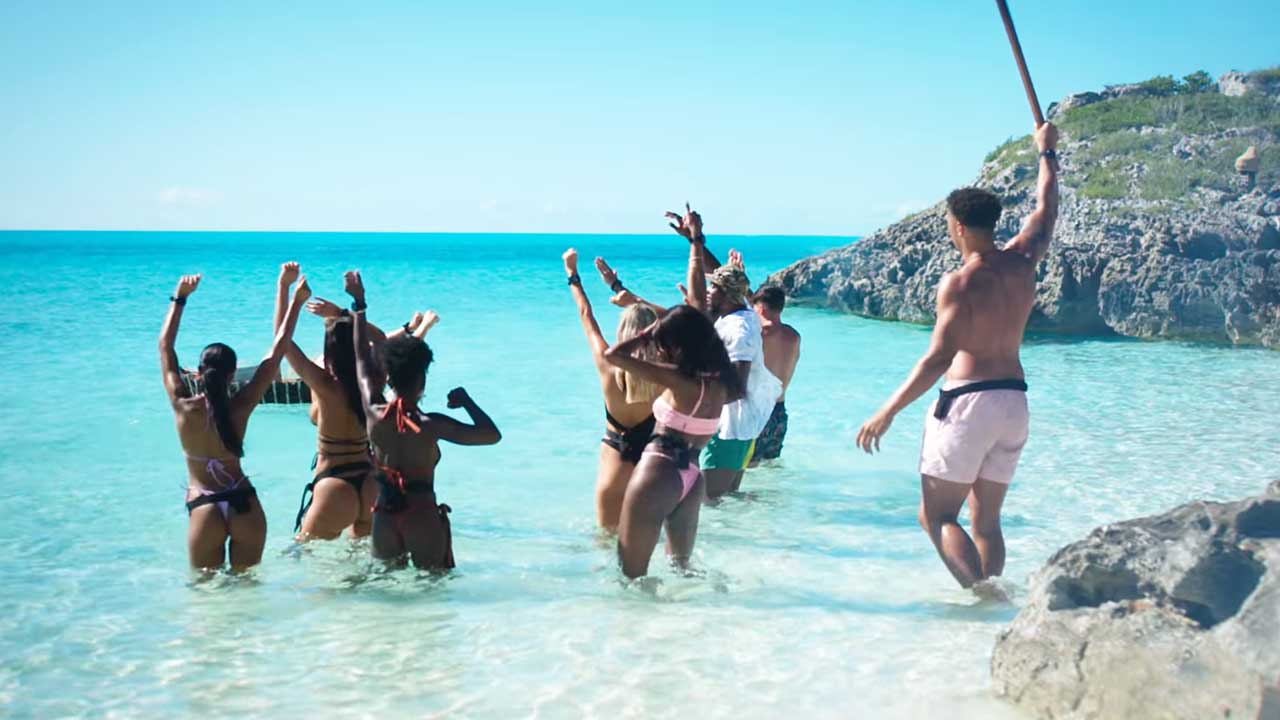 Im Mai wurde bereits bekanntgegeben, dass noch im Juni eine zweite Ausgabe von "Finger weg!" (im Original als "Too Hot To Handle" bekannt) auf Sendung gehen wird, der erste Teaser überraschend unterhaltsamen Enthaltsamkeits-Studie hatte aber keinen einzigen Menschen gezeigt – lediglich das Luxus-Resort und die künstliche Assistenz vor Ort. Doch das ist jetzt vorbei! Wer schon mal heiße Körper mit viel zu wenig Stoff, Scham und Anstand sehen möchte, sollte den heute veröffentlichten neuen Trailer zur zweiten Staffel anschauen!
"Jetzt wird es wieder heiß, denn es geht in die zweite Staffel. Die heißeste Dating-Show so ganz ohne Fummeln kehrt mit zehn neuen sexy Singles zurück. Die Regeln sind einfach: kein Geknutsche, kein Petting und kein Sex, welcher Art auch immer, sind erlaubt. Mit jedem Fehltritt sinkt die Siegerprämie von 100.000 US-Dollar. Werden sie bedeutungsvolle Beziehungen aufbauen oder den Geldtopf leeren?"
Gerade wollte ich darüber meckern, dass die Kandidat:innen so tun würden, als wären sie überrascht ob des Intimitäts-Verbotes, da kam der kleine Nebensatz: "We'r in 'Too Hot To Handle?!' – wussten die das also vorher nicht? Das wäre natürlich super (und angebracht)! Ich bin gespannt, ob man es (wie bspw. bei "The Circle") schaffen wird, die zweite Staffel mit genug Neuerungen auszustatten, um frisch zu bleiben. Die Idee ist mittlerweile alt und lebt ja von der Versuchung, der man die Teilnehmer:innen aussetzt.
Die zweite Staffel von "Finger weg!" wird in zwei Teilen veröffentlicht werden. In genau einer Woche, am 23. Juni 2021, geht es los, die Woche drauf, also am 30. Juni, folgt die zweite Hälfte der Folgen. Hier geht es direkt zur Streamingseite.
Wer bereits mehr über die Kandidat:innen erfahren möchte, kann sich über diesen Instagram-Post bereits ein bisschen Web-informieren: