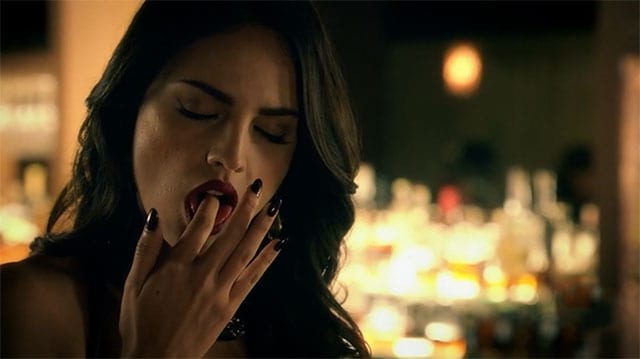 Die Episode diese Woche war ja mal sowas von hochemotional! Alles beginnt mit einem Einblick in die tiefe Seele des ach so armen Sex Machine, der endlich wieder pimpern kann. Hach, was schön! Endlich kann er seinem Namen Ehre machen, da kullert einem fast das Freuden-Tränchen vor Rührung über die Wange. Fast. Nicht.
"A rangers job is to look unspeakable evil in the eye – and then spit." (Earl)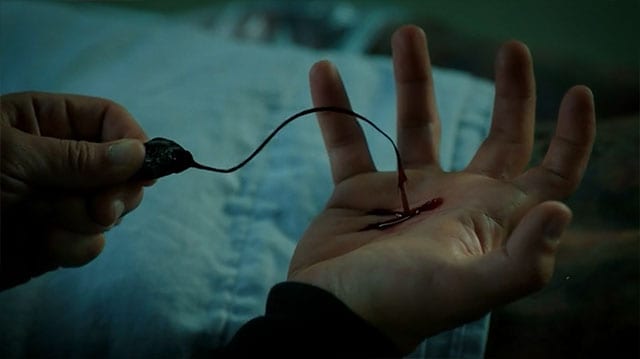 Die Double Date-Situation hat mir gefallen, inklusive der brüderlichen Assistenz zu Tisch. Dagegen deutlich weniger, dass die Geckos genau im passenden Moment in die Damen-Toilette gestürmt kommen. Hach, was Zufall!
"You're about to sense my fist in your face!" (Sonja)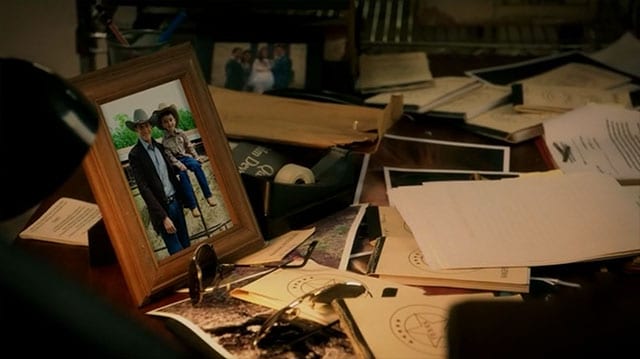 Es bleibt emotional: Viele alte Erinnerungen, Rückblicke und etwas mehr Tiefe für die Geschichte. Der Darsteller des jungen Earls ist tatsächlich sehr passend gewählt, finde ich gut. Innereien aus dem Rachen-Inneren entfernen – sollte der Fachmann übernehmen. Ihr wisst schon: so ein Mediziner mit Schlangensymbol. Weniger gut.
"I… think we just left crazy town and went into bat shit city." (Kate)
Heutige Erkenntnis: Das Danny Trejo-Taxi ist etwas unbequem – musikalisch wie platztechnisch. Kein Wunder, dass Scott ein bisschen chillt, statt die freigewordene Fahrgast-Kapazität wahrzunehmen. Bleibt er wenigstens für das große Feuerwerk.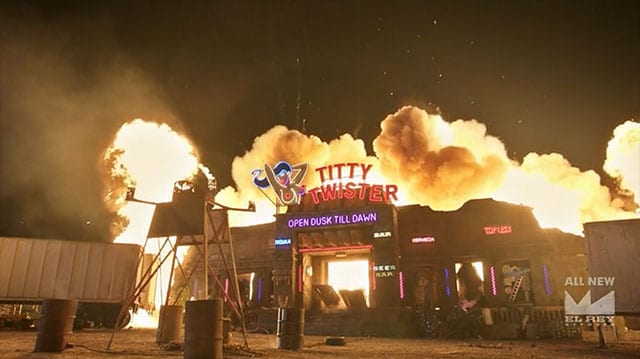 Goodbye, Titty Twister… :( Schon irgendwie schade, aber das Geschäft lief auch recht schleppend zuletzt. Schon komisch, dass während der kompletten Staffel bisher KEIN EINZIGER umherirrender Wanderer oder so vorbei kam – dabei hat doch alles so toll geleuchtet?! Leider war die Inszenierung so hölzern wie das Marketing des Schuppens. Und ja, die Lampe könnte theoretisch geblinkt haben in der Hektik, aber habe ich da etwa einen Anschlussfehler gefunden?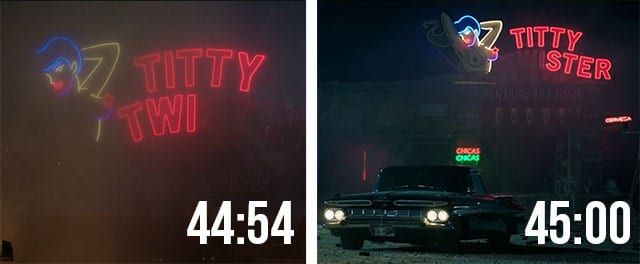 Etwas besser als zuletzt, noch immer etwas zerfahren, immerhin komme die Stränge aber nun so langsam zusammen. Dennoch gibt es einige Lücken in Logik und Handlung, die sich ggf. noch erschließen in den nächsten Folgen, aktuell wirkt es aber noch etwas plump an vielen Stellen. Gerade die enorm schwankenden (übernatürlichen) Kräfte einiger Figuren ärgern mich. Mal sind sie kaum verwundbar oder aufhaltsam, dann werden sie wieder mit recht simplen Dingen in Schach gehalten. Das ist nicht wirklich konsequent durchdacht. Der angedeutete Showdown Ende letzter Folge wurde auch komplett abgeblasen. Rückzug, Beratung, nettes Zwischenspiel. Da hat für mich die Dramaturgie nicht gepasst. Im Hinblick auf die Entwicklung der zweiten Staffelhälfte sollte das anders werden.

Bilder: El Rey

-->