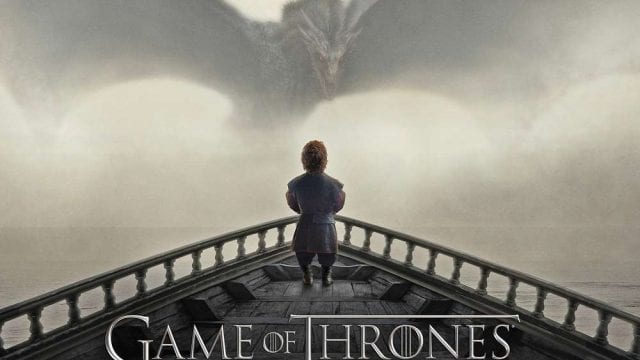 Die meisten Game of Thrones-Fans fiebern bereits der Premiere der 6. Staffel im April bei HBO und Sky entgegen. Wer auf das Free-TV setzt, kommt ab dem 12. Februar erstmal in den Genuss der 5. Staffel – bei RTL II. Das Besondere an der Ausstrahlung – RTL II macht alle Folgen der 5. Staffel als auch der 4 Staffeln davor online verfügbar – kostenlos für alle.
Zunächst einmal steht ab Sonntag eine Art Game of Thrones-Marathon an. Zur Einstimmung auf die neuen Folgen der fünften Staffel strahlt RTL II die ersten vier Staffeln der Fantasy-Serie als TV-Event aus. Die Eventprogrammierung beginnt ab Sonntag, 31. Januar, um 22:35 Uhr. Gezeigt werden täglich bis zu vier Folgen am Stück.
Staffel 1: Sonntag, 31. Januar, um 22:35 Uhr
Staffel 2: Mittwoch, 03. Februar, um 23:10 Uhr
Staffel 3: Samstag, 06. Februar, um 22:20 Uhr
Staffel 4: Montag, 08. Februar, um 02:15 Uhr
Ab Freitag, 12. Februar, um 20:15 Uhr zeigt RTL II dann die fünfte Staffel der Serie als Deutsche Free-TV-Premiere. Am Freitag gibt's dann gleich 3 Folgen, einen Tag später die Folgen 4 und 5. Sonntag sind die Folgen 6 bis 8 geplant, 9 und 10 folgen dann am Montag. Für die Free-TV-Premiere hat RTL II einen eigenen Kinospot produziert, den Ihr in unserem YouTube-Channel findet:
Game of Thrones Staffel 5 Trailer RTL II
Was sowohl für die 5. Staffel als auch für die vier davor ausgestrahlten Staffeln gilt: Alle Folgen sind im Anschluss an die jeweilige Ausstrahlung sieben Tage lang kostenlos auf www.rtl2now.de verfügbar. Wer möchte, kann sich also den ganzen Februar lang intensiv auf die 6. Staffel vorbereiten – ehe es dann endlich weiter geht.