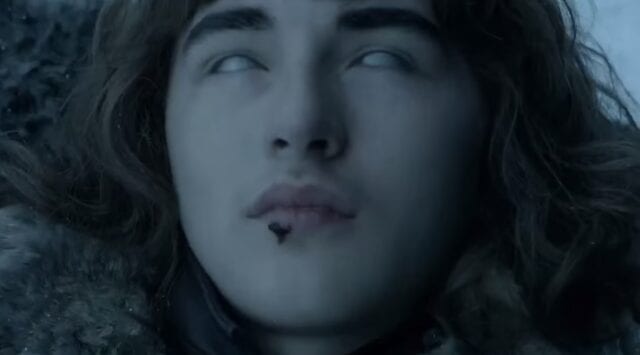 Die Aufnahmen zur 6. Staffel Game of Thrones sind mittlerweile alle im Kasten und wo wir ja nun wissen, dass George R.R. Martin es nicht geschafft hat, seine diversen Deadlines zur Fertigstellung des nächsten Bandes von "A Song of Ice and Fire" vor der nächsten Staffel GoT einzuhalten, drängt sich jetzt vor allem die Frage auf: Wann geht es denn eigentlich weiter mit dem Fantasy-Epos? Wann erscheinen die Charaktere wieder auf unseren Bildschirmen und wann wissen wir verdammt noch mal endlich, welches Schicksal die Figuren ereilt hat?
HBO hat sich erbarmt und nun endlich das Premierendatum bekannt gegeben: Am 24. April startet die 6. Staffel – Ja, auch in Deutschland (auf Sky und Sky Go)!!! Und ja, später als in den letzten Jahren, aber die paar Wochen können wir uns ja nun auch noch gedulden, oder? HBO hat einfach zu viele Serien, die nach Ausstrahlung verlangen. So startet am 14. Februar Scorseses Musikdrama Vinyl mit einer zwei Stunden langen Premiere und am 21. Februar gehen auch die neuen Staffeln von Girls und Togetherness los. Da musste GoT ein wenig nach hinten rücken. Im Anschluss an GoT werden dann auch die neuen Staffeln von Silicon Valley und Veep zu sehen sein.
AMC hat zudem nun auch bekannt gegeben, wann es mit dem The Walking Dead-Spin-off Fear the Walking Dead weitergeht: Die 15 Episoden der zweiten Staffel werden in zwei Teile geteilt: Die ersten 7 Episoden werden ab dem 10. April ausgestrahlt, die anderen 8 dann deutlich später in diesem Jahr.
Fröhliches Serien-Schauen!
via: Entertainment Weekly Bild: HBO