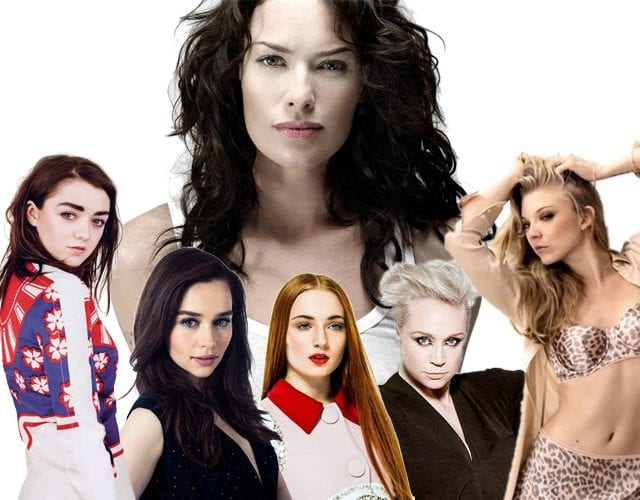 Gestern haben wir Euch noch davon berichtet, dass Schauspielerin Emilia Clarke, die in Game of Thrones Daenerys Targaryen verkörpert, in Actionszenen vom 18-jährigen Model Rosie Mac gedoubelt wird. Doch auch Emilia Clarke selbst stand schon häufiger als Model vor der Kamera. Wir haben mal geschaut, welche Modeljobs die Hauptdarstellerinnen von Game of Thrones außerhalb der Serienproduktion so annehmen – da kommen mitunter ganz witzige Postings und Kommentare bei heraus.
Rosie Mac
Zunächst noch einmal ein paar Fakten zu Rosie Mac selbst. Die 18-Jährige modelt nach eigenen Angaben seit vier Jahren und ist bei verschiedenen Agenturen unter Vertrag. Auch eine eigene Agentur hat sie jetzt gegründet. Hier ist sie bei einem Shooting für Gina B Collection zu sehen. Und wie man beim zweiten Posting sieht, hat sie auch durchaus Spaß bei der Arbeit.
https://instagram.com/p/1vEZ4EGM4g/
https://instagram.com/p/0Ss76qmM2j/
Und das Posting hat sie bekannt gemacht: Mit diesem Foto hat sie sich so quasi nebenbei für die Double-Rolle von Emilia Clarke bei Game of Thrones beworben:
https://instagram.com/p/zDU1HDmM6n/
Emilia Clarke
Apropos Emilia Clarke: Bei ihren Modeljobs trägt sie übrigens eher selten die Haare so blond, wie man es aus Game of Thrones kennt, sondern ist es eher dunkelhaarig unterwegs. Hier Bilder von Shootings für den Hollywood Reporter, für das Wall Street Journal sowie InStyle, Flare und Glamour – mitunter ziemlich unterschiedlicher Look!
https://instagram.com/p/kazyB-KOBA/