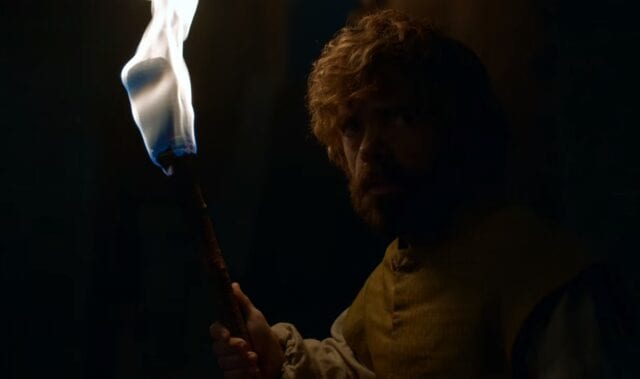 Ouhh yeah! Peter Dinklage – für viele seit längerer Zeit vor allem als Tyrion Lannister aus Game of Thrones bekannt – wird bald durch den Saturday Night Live Abend führen. Am 2. April tritt er das erste Mal als Moderator der Sketch Comedy Show auf. Unterstützung bekommt er er von Gwen Stefani, die der musikalische Support am Abend sein wird. Mal sehen, ob Emmy-Gewinner Dinklage in seiner Rolle als Host auch ein paar Teaser zur 6. Staffel Game of Thrones raushauen wird. Diese startet nämlich nur wenige Wochen später, am 24. April.
April 2! #SNL pic.twitter.com/o6Xo9dKQoJ

— Saturday Night Live (@nbcsnl) 13. März 2016
Die letzte Sendung Saturday Night Live hat gestern Abend übrigens Ariana Grande moderiert, die wir zuletzt als eine von vielen "Chanels" in der Horror-Comedy-Serie Scream Queens gesehen haben. Ihr Auftritt war echt ganz witzig – sie hat sich nämlich selbst ordentlich auf die Schippe genommen. Scream Queens bekommt übrigens eine 2. Staffel. Und gerade erst wurde bestätigt, wer vom ursprünglichen Cast wieder mit dabei sein wird: Neben Jamie Lee Curtis werden Abigail Breslin, Lea Michele, Keke Palmer, Billie Lourde, Emma Roberts und Niecy Nash wieder zu kreischenden Königinnen.
via: Entertainment Weekly Bild: HBO