Vor Kurzem waren ein, zwei Bilder mit lustigen Dialogen zwischen Jon Snow und Daenerys Targaryen durchs Netz gegangen (und sogar bis in die Serienbilderparade gelangt). Hinter diesen wunderbaren Parodie-Stücken steckt der Instagram-Account "Incorrect GoT Quotes", der allerlei Schabernack verzapft, um uns die viel zu lange Wartezeit bis zur finalen Staffel mit billigen Wortspielen und überzogener Eitelkeiten zu versüßen. Hier einige meiner persönlichen Favoriten für euch.
"a daily reminder that daenerys stormborn of house targaryen is not like everyone else (jon snow says so) • 🐲🐺 i'll keep you warm until 2019"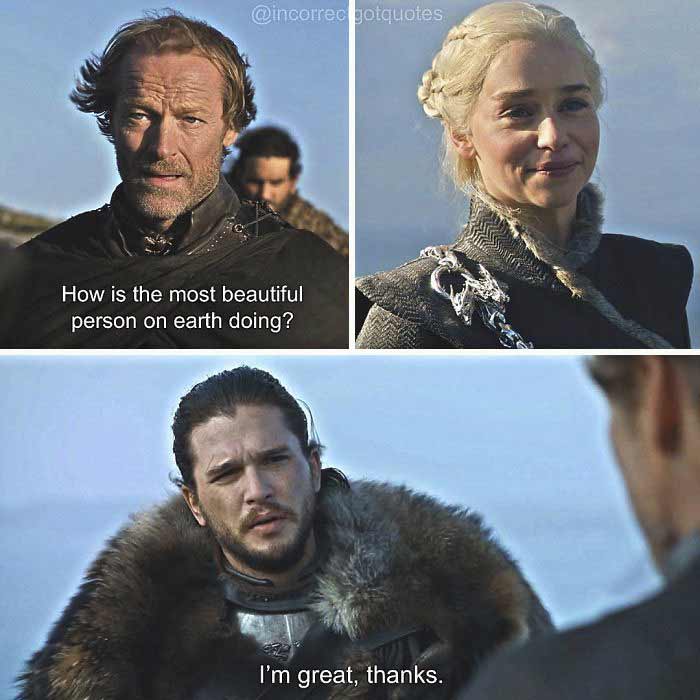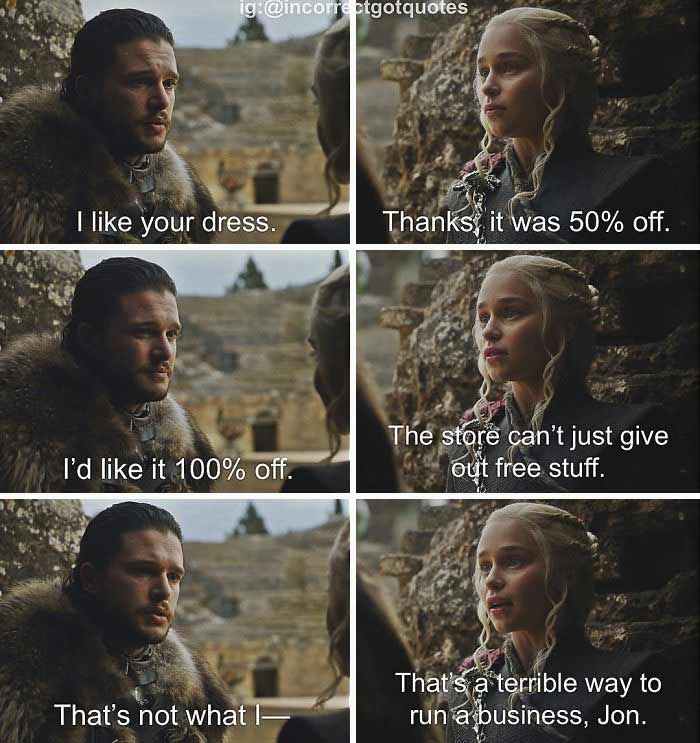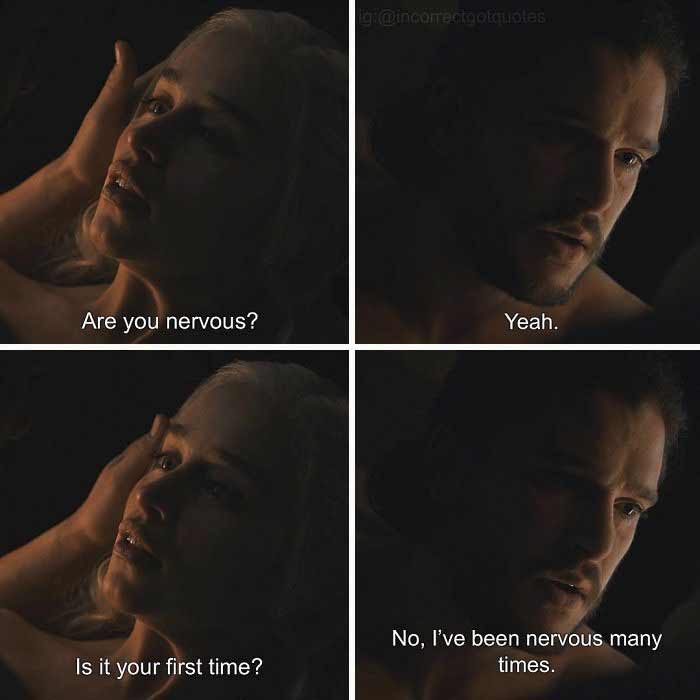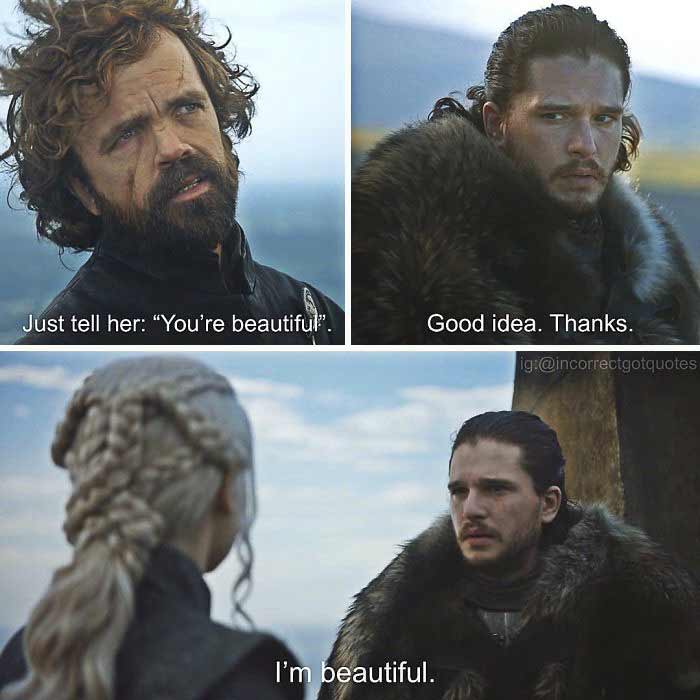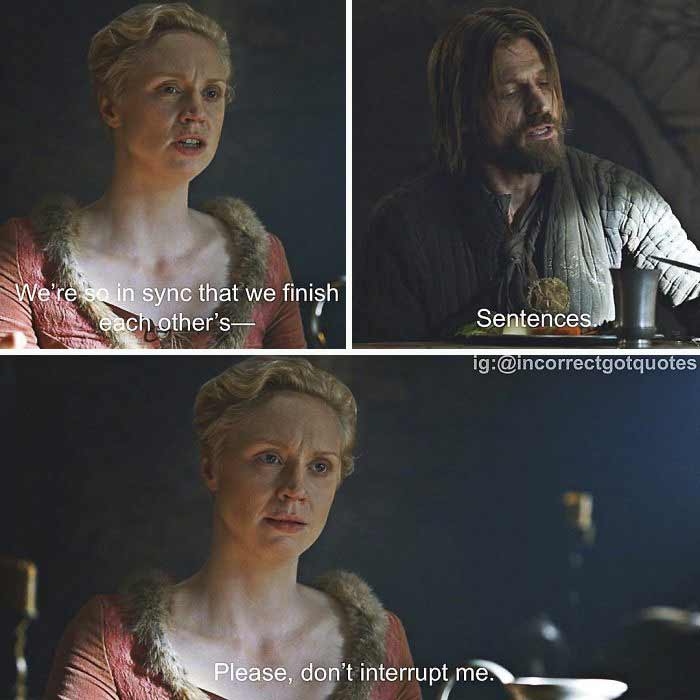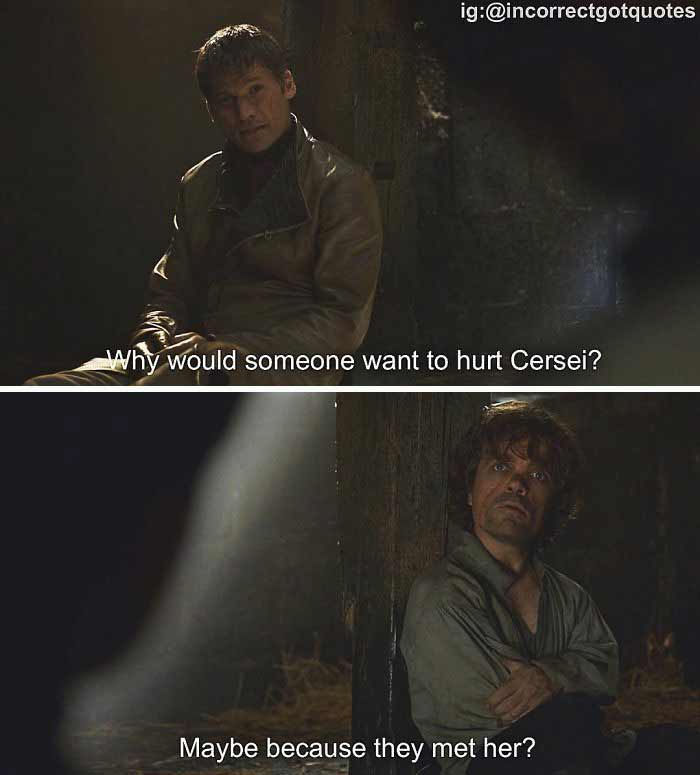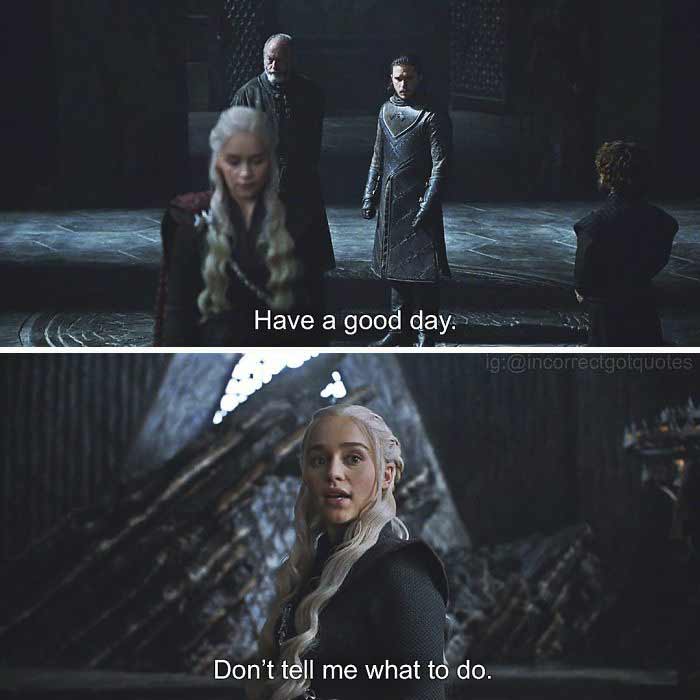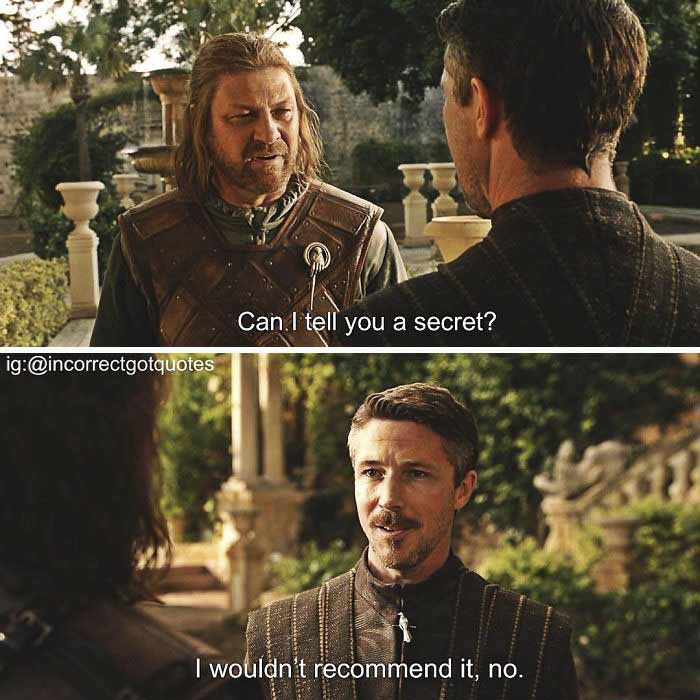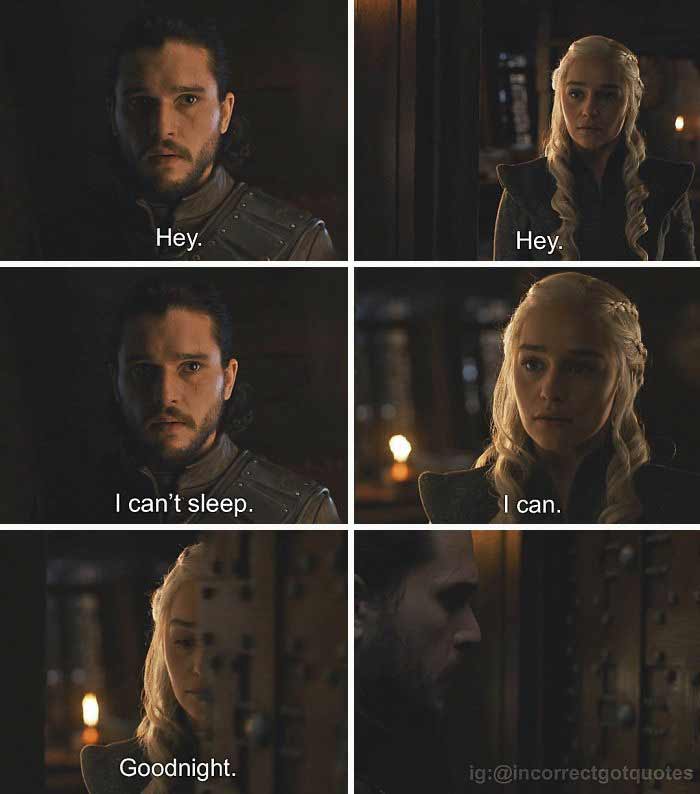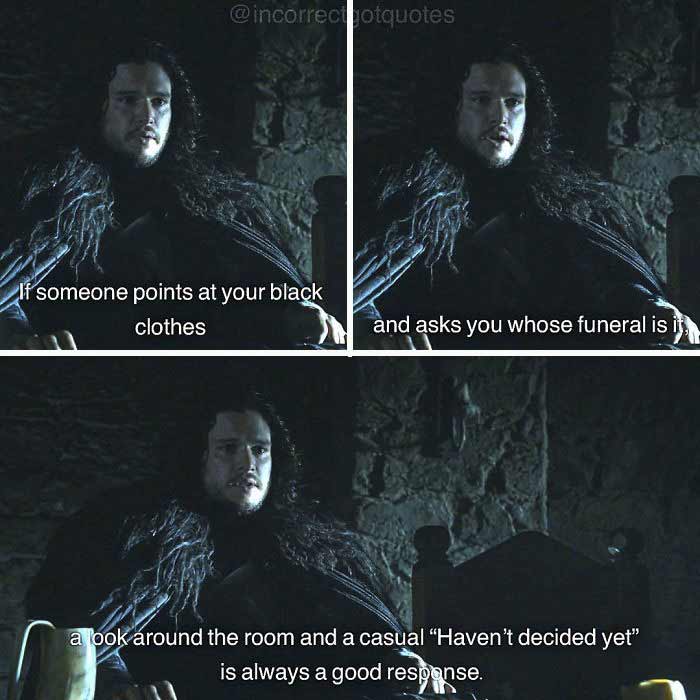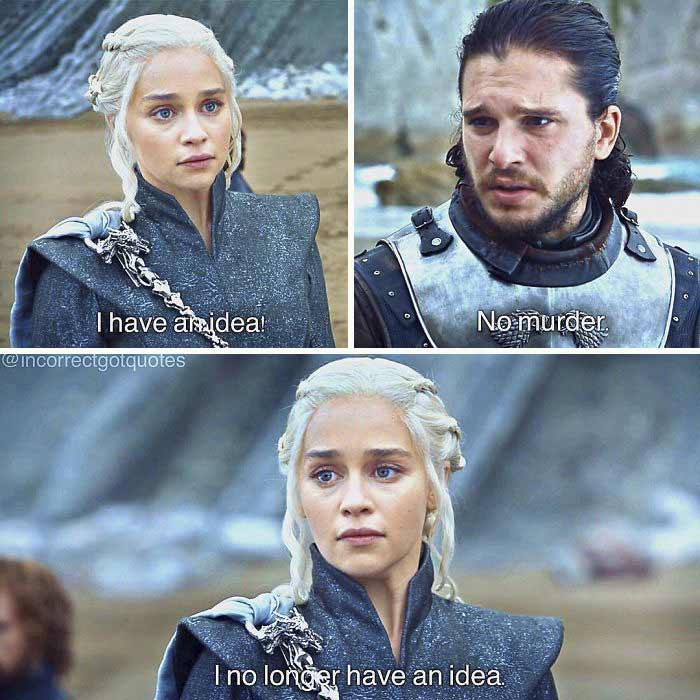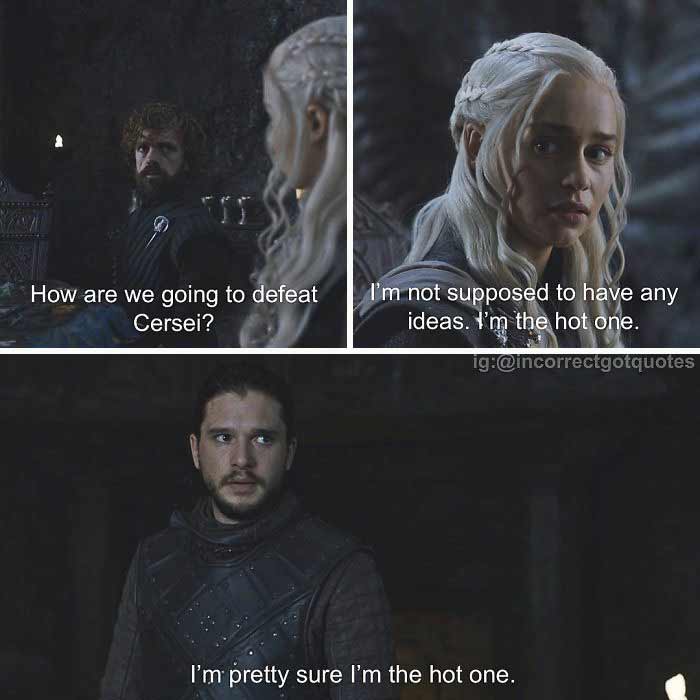 Viele weitere in den Mund gelegte Zitate und Dialoge gibt es auf dem Instagram-Account @incorrectGoTquotes zu sehen.
via: boredpanda