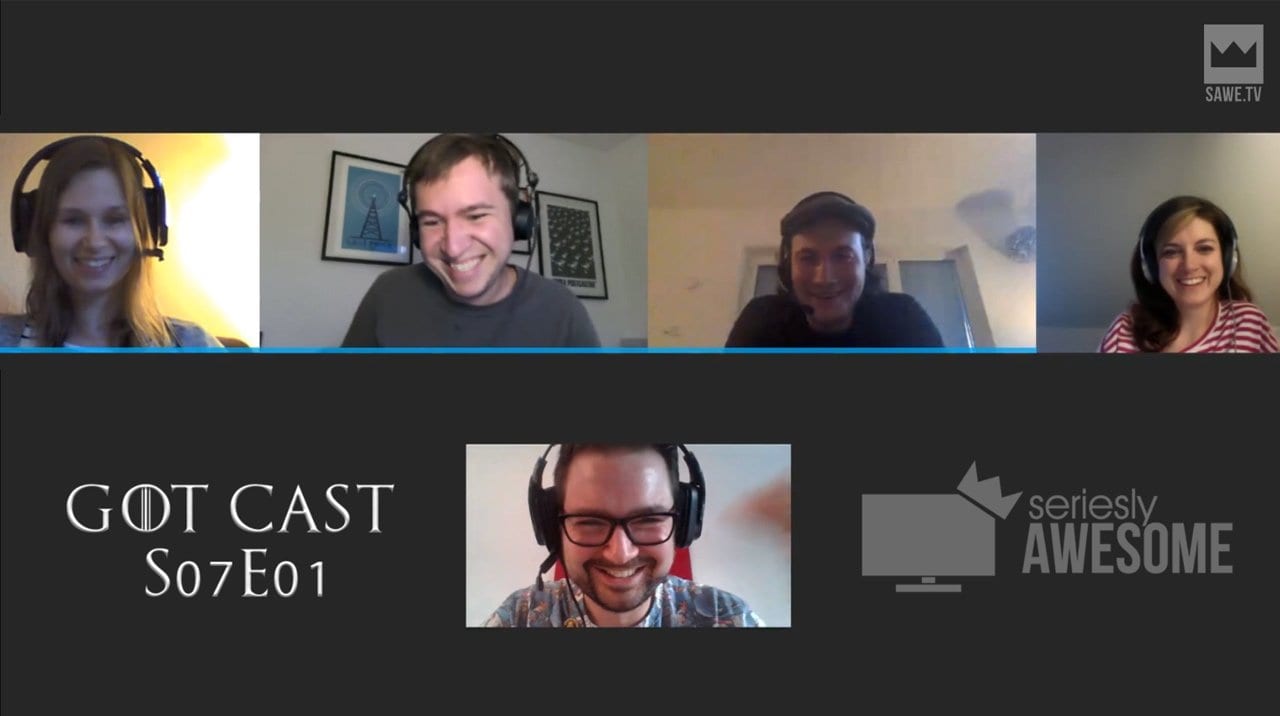 Wir bei seriesly AWESOME probieren gerne Neues aus. Da das Ende unserer podcAZt Staffel nah ist und wir an Video-Content durchaus Gefallen gefunden haben, möchten wir euch heute eine Premiere präsentieren.
Wir haben uns an ein Video Review der ersten Folge der siebten Staffel Game of Thrones gewagt. Statt der drei AWESOMer in unseren podcAZt's, haben wir aufgerüstet und gleich drei unserer neuen Teammitglieder mit zwei alten Hasen zusammen gebracht. Zu fünft sprechen wir kurz über das Ende der sechsten Staffel und widmen uns dann ausgiebig den Ereignissen des Staffelauftakts. Abschließend philosophieren wir noch über den Ausgang der Serie, für alle sollte also etwas dabei sein.
Über Feedback zu diesem kleinen Experiment würden wir uns freuen, nutzt dafür gerne die Kommentarfunktion auf unserer Seite oder direkt auf Youtube. Viel Spaß!
00:12 // Intro & Vorstellung
02:47 // S06E10 – The Winds of Winter : Finale der 6. Staffel Game of Thrones
10:27 // S07E01 – Dragonstone: Staffelauftakt der 7. Staffel Game of Thrones
47:15 // Fazit zur Folge
50:36 // Welches Haus gewinnt am Ende der Serie?