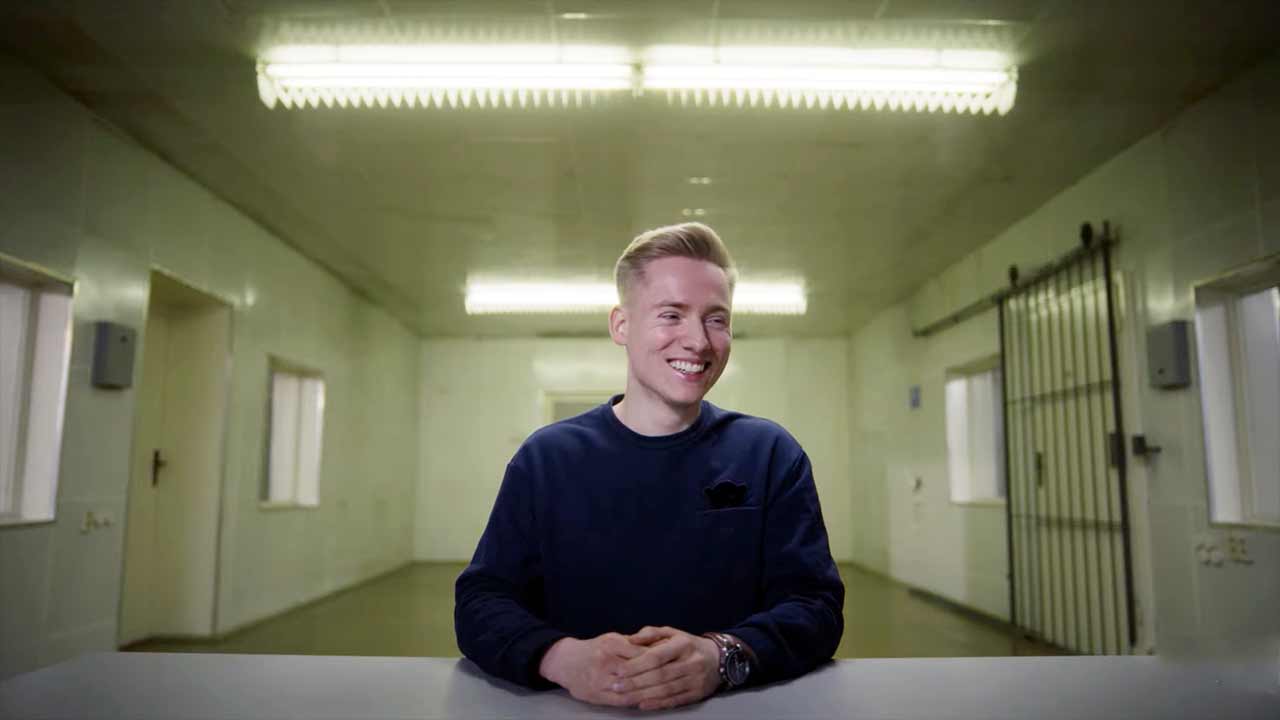 Ein Jugendlicher, der aus dem Elternhaus heraus Drogen im ganz großen Stil übers Internet vertickt? Das klingt nach TV-Fiktion. Ist es aber nicht. Also, nicht nur… Klar, "How to Sell Drugs Online (Fast)" bespielt genau das (und geht damit bald in die dritte Staffel), aber wusstet ihr, dass die deutsche Netflix-Serie auf realen Begebenheiten basiert? Moritz hieß in Wirklichkeit Max (I see what you did there, bildundtonfabrik!) und hat als 19-Jähriger über shinyflakes.com Drogen im Wert von ca. 4,1 Millionen Euro online verkauft. Das ging etwas über ein Jahr gut – dann wurde er geschnappt. "Shiny_Flakes: The Teenage Drug Lord" erzählt seine Geschichte und rollt den skurrilen Fall auf – dank Netflix-Produktionsstatus mit Sicherheit auch mit dem einen oder anderen Bezug zum deutschen Original. Hier der offizielle Trailer zur Crime-Doku:
"Maximilian Schmidt alias 'Shiny Flakes' zeigt, wie er als Teenager ein Online-Drogenimperium aus seinem Kinderzimmer heraus aufgebaut hat. Ein spektakulärer Fall, von dem auch die populäre Netflix Serie 'How to Sell Drugs Online (Fast)' inspiriert ist."
Das 96 Minuten lange Doku-Special "Shiny_Flakes: The Teenage Drug Lord" wird ab Dienstag, dem 3. August 2021, über Netflix verfügbar sein, und somit exakt eine Woche, nachdem die dritte Staffel "How to Sell Drugs Online (Fast)" auf Sendung gegangen ist. Ideal, um nach dem Binge-Watching noch ein bisschen Bonus-Material zu sichten. Hier schon einmal der Direktlink zur Streamingseite, wo ihr euch einen digitalen Reminder setzen könnt.
"Die Besonderheit dieses Verbrechens liegt im Ort des Geschehens: dem Kinderzimmer von Maximilian Schmidt. Das Team der btf hat diesen Raum in einer Halle in Leverkusen im Maßstab 1:1 nachgebaut. Maximilian Schmidt kehrt für die Doku an den nachgebauten Tatort zurück und zeigt, wie es ihm gelungen ist, über ein Jahr lang unbemerkt ca. eine Tonne Drogen aus diesem Zimmer in die Welt zu verkaufen. Eine weitere Besonderheit des Films ist der Sprung in den Computer. Das Graphics und VFX Team hat basierend auf Ermittlungsakten und Interviews mit allen Beteiligten das Verbrechen von Maximilian Schmidt auch online rekonstruiert."