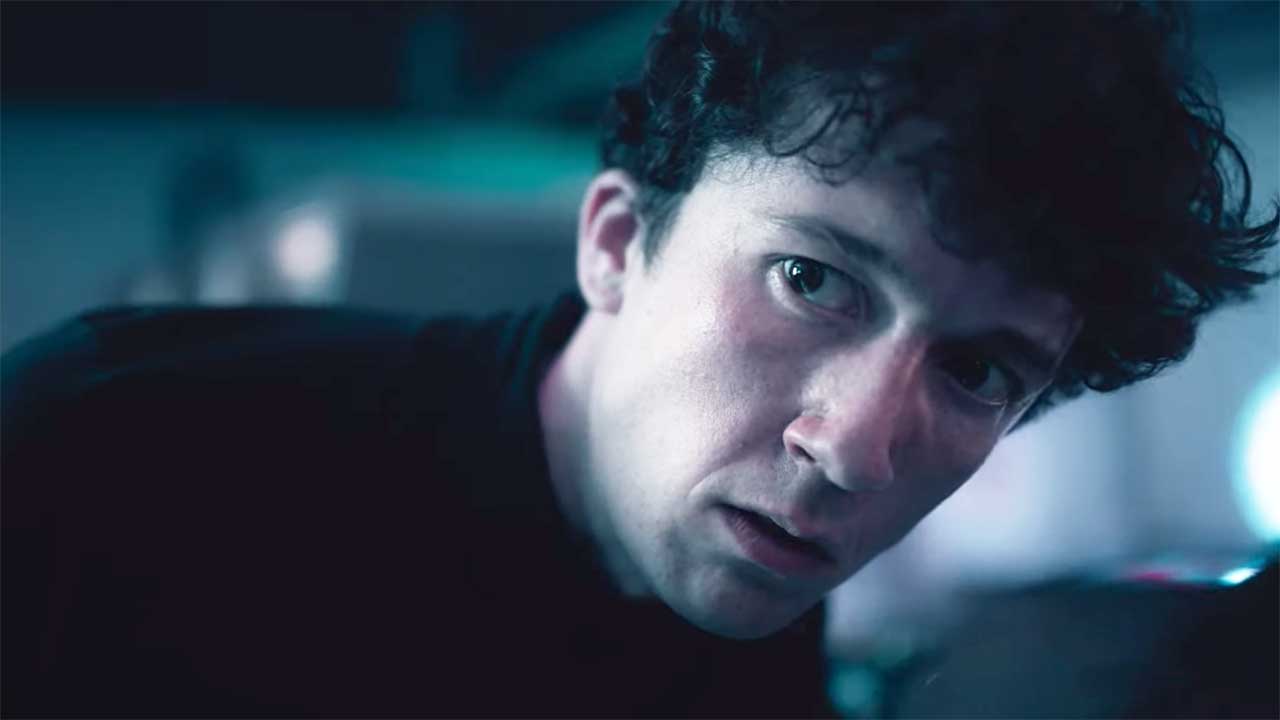 Etwas überraschend hat Netflix im Zuge der Kommunikation zum Juli-Programm die Ankündigung fallen lassen, dass das deutsche Original "How to Sell Drugs Online (Fast)" schon sehr zeitnah weiter gehen wird. Heute wurde der Trailer zur dritten Staffel der bildundtonfabrik-Serie veröffentlicht. Ich hatte zu Beginn bereits "Stranger Things"-Assoziationen und dann kommt… – naja, seht selbst!
"Shit is about to get real in Staffel 3, denn Moritz steht ohne Plan, ohne Freunde und ohne MyDrugs da. In sechs Episoden à 30-35 Minuten schlägt sich MyDrugs-CEO Moritz Zimmermann (Maximilian Mundt) mit Drogenbossen, Abistress und Beziehungsproblemen herum und muss schweren Herzens erkennen, dass er mehr denn je auf die Unterstützung seiner Entourage angewiesen ist."
Es scheint wohl eine komplette Kostüm-Party mit Serien-Dresscode zu geben, kann das sein? Zumindest habe ich eine Magd aus "The Handmaid's Tale" gesehen… Wie dem auch sei, das schaut nach gewohnt kurzweiliger Unterhaltung aus, auch wenn ich mich frage, wie lange dieses angedeutete Drama mit angezogener Handbremse noch funktionieren wird. Da die Staffeln aber ja (leider) immer recht kurz ausfallen, dürfte das so noch eine Runde passen. Zumal ja einige größere Entwicklungen bereits mehr als subtil angerissen werden. Die Deutsche Film- und Medienbewertung (FBW) hat der dritten Staffel jedenfalls laut Pressemitteilung das höchste Prädikat "besonders wertvoll" ausgestellt. Na, dann kann ja nichts mehr schiefgehen…
Die dritte Staffel von "How to Sell Drugs Online (Fast)" wird ab Dienstag, dem 27. Juli 2021, über Netflix verfügbar sein. Genug Zeit also, um sich die ersten zwei Staffeln nochmal zu Gemüte zu ziehen (hier unsere Reviews zu Staffel Eins und Staffel Zwei). Und habt ihr euch eigentlich bereits an unserem Fehlersuchbild zur deutschen Netflix-Serie probiert?
Abschließend noch das offizielle Poster-Plakat zur Staffel, das ich vor allem in der Farbsteuerung sehr gelungen finde: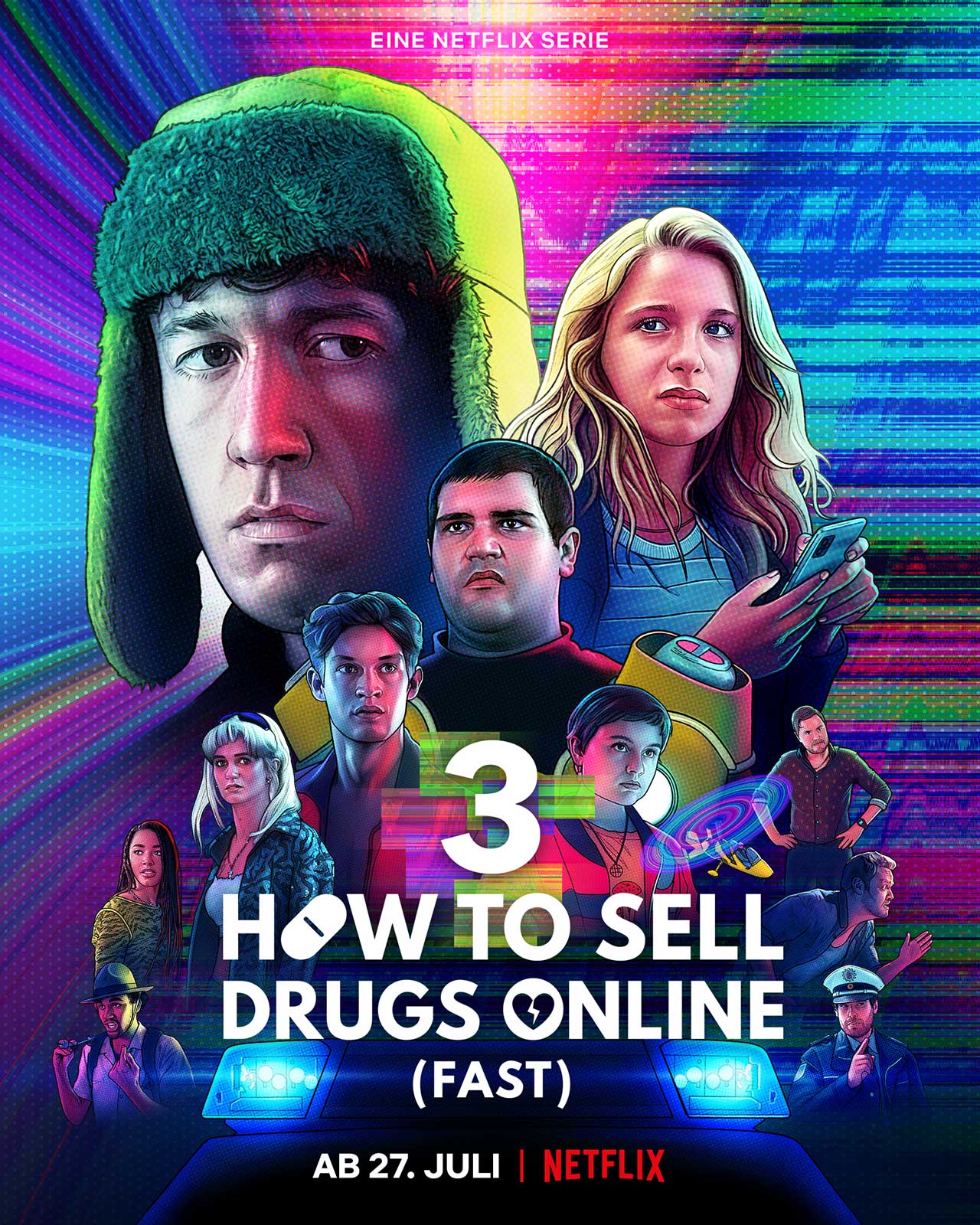 Bilder: Netflix

-->