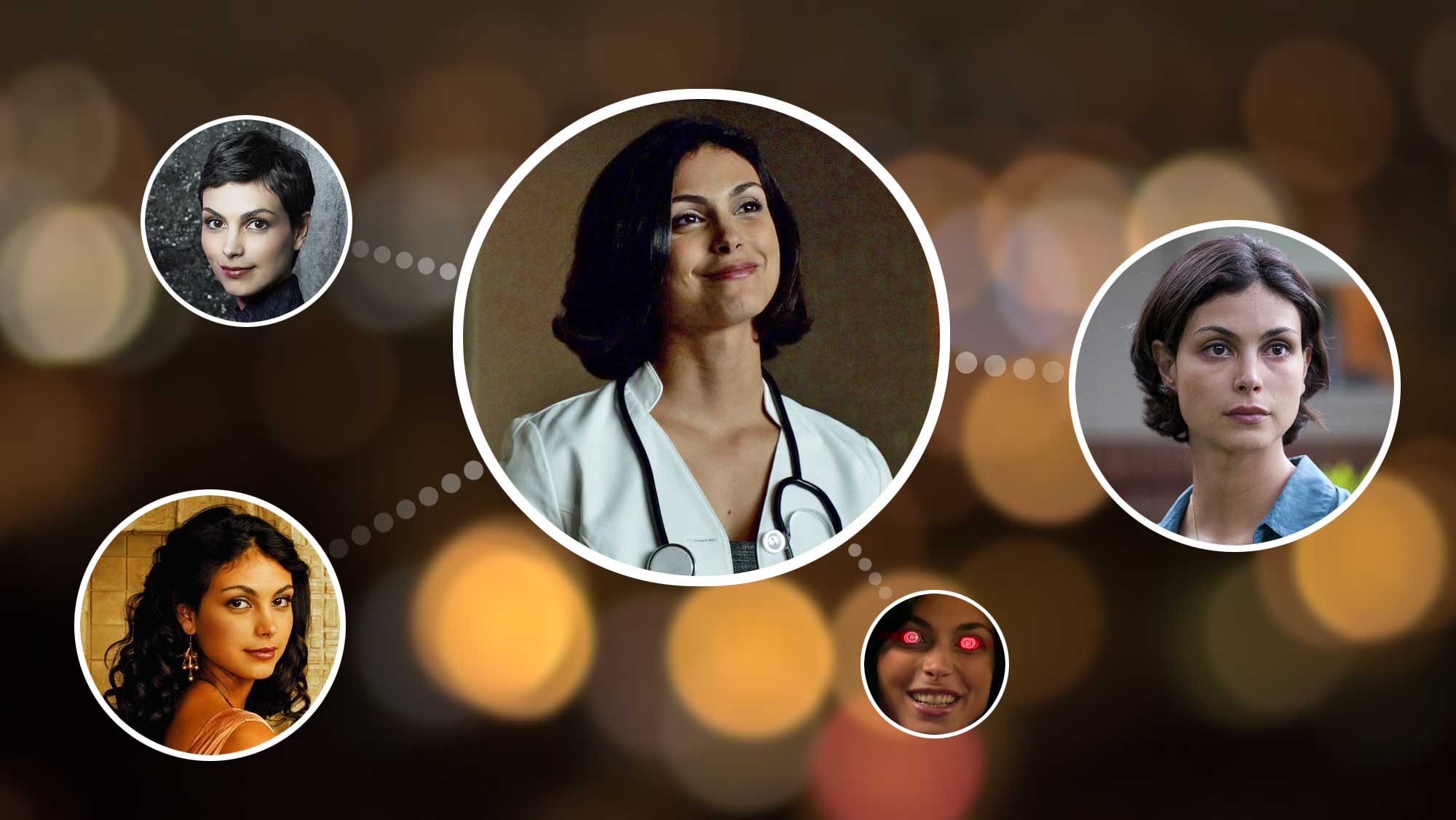 Als Tochter einer Schauspielerin und eines TV-Nachrichtenredakteurs hat Morena Baccarin das Fernsehen quasi bereits in die Wiege gelegt bekommen. Mit zehn Jahren ging es von Brasilien nach New York City, wo eine Ausbildung an der etablierten "Fiorello H. LaGuardia High School of Music & Art and Performing Arts" absolviert wurde. Viele dürften Baccarin auch von ihrer Rolle in den "Deadpool"-Filmen kennen, die Schauspielerin hat aber auch reichlich Serienerfahrung im Gepäck.
Inara Serra in "Firefly"
Okay, krass. Haben manche Leute in dieser Reihe als erste TV-Referenz irgendeine Popelrolle in einer zumindest mir unbekannten Produktion, hat Morena Baccarin direkt einen Kult-Hit erwischt! Nach wenigen Filmrollen war ihre erste Fernsehserie doch tatsächlich "Firefly: Der Aufbruch der Serenity"! Und das mit der Rolle der Inara Serra und 14 Folgen dann auch direkt im Main Cast. Es gibt schlechtere Karriere-Sprungbretter!
Kleinere Rollen in größeren Serien
Wobei, direkt zum Durchbruch hat ihr die Rolle dann anscheinend doch nicht verholfen. In den Folgejahren gab es zwar einige namhafte Referenzen zu sehen, aber zumeist blieb es bei kleineren Rollen. Wie zum Beispiel im Jahr 2006 mit den Rollen der Maya Griffin in "O.C., California" sowie einem Gastauftritt als Chloe in "How I Met Your Mother" (ihr wisst schon, die mit den verrückten Augen!) oder immerhin fünf Folgen in "Stargate: Kommando SG-1", wo Baccarin 2006-2007 als Adria zu sehen war. Zudem haben noch "Heartland" (2007), "Numb3rs" (2008) und "Medium" (2009) ihren Weg gepflastert.
Anna in "V – Die Besucher"
Eine absolute Hauptrolle durfte Morena Baccarin dann in "V – Die Besucher" übernehmen. Als Alien Anna hat sie die komplette Serie hinweg (2 Staffeln, 2009-2011) der Menschheit das Fürchten gelehrt. Unter anderem mit Aufnahmen wie dieser hier – yep, CGI-Animationen haben einen langen Weg hinter sich…
Jessica Brody in "Homeland"
An das "V"-Poster mit Baccarins Gesicht drauf, kann ich mich erinnern, die Serie habe ich jedoch nie gesehen. Bei ihren kleineren Gastrollen zuvor habe ich sie definitiv mal gesehen (mit Sicherheit bei HIMYM), aber so richtig auf den Schirm bei mir ist Morena Baccarin mit ihrer Rolle im Erfolgs-Drama "Homeland" gelangt. Den ersten größeren Story-Arc über die Staffeln Eins bis Drei (2011-2013) hinweg hat sie in insgesamt 36 Episoden Jessica Brody, die Frau von US-Soldat und Staatsproblem Nicholas Brody gemimt.
Leslie Thompkins in "Gotham"
Nach kleineren Wiederholungs-Auftritten in "The Mentalist" (3 Folgen; 2011, 2012 und 2014 als Erica Flynn) kam 2015 die nächste große Rolle. Als Dr. Leslie Thompkins hat Baccarin in insgesamt 82 Episoden der Superhelden-Serie "Gotham" mitgewirkt und dabei – wie viele andere Figuren – eine ziemlich abgefahrene Entwicklung genommen. Für mich war sie zu Beginn noch "die aus 'Homeland'", mittlerweile hat sie es zu "die aus 'Gotham'" geschafft!
Aktuelle Projekte
2019 hat Baccarin in zwei Folgen der Serien-Adaption "Eine Reihe betrüblicher Ereignisse" die Betrice gegeben, im gleichen Jahr und der vierten Staffel der brasilianischen Drama-Serie "Sessão de Terapia" hat sie dann erstmals eine Rolle (die der Sofia Callas) in ihrer Muttersprache Portugiesisch dargestellt. Dieses Jahr liefen davon weitere Folgen und mit Casie in "Home Invasion" ist sie aktuell erneut in einer Serien-Hauptrolle zu sehen.
Weitere Projekte stehen bereits in der Pipeline und ich bin mir sicher, dass wir Morena Baccarin noch in einigen Serien und Filmen zu sehen bekommen werden. Und das ist eine gute Sache!
Steckbrief: Morena Baccarin
Geboren: 2. Juni 1979 in Rio de Janeiro (Brasilien)
Filmografie: IMDb-Seite
Social Media: Instagram, Facebook
Deutsche Synchronstimme: größtenteils Melanie Hinze, u.a. in "Homeland" und "Firefly", aber auch weitere

Bilder: FOX, ABC, FOX, Showtime, CBS.

-->