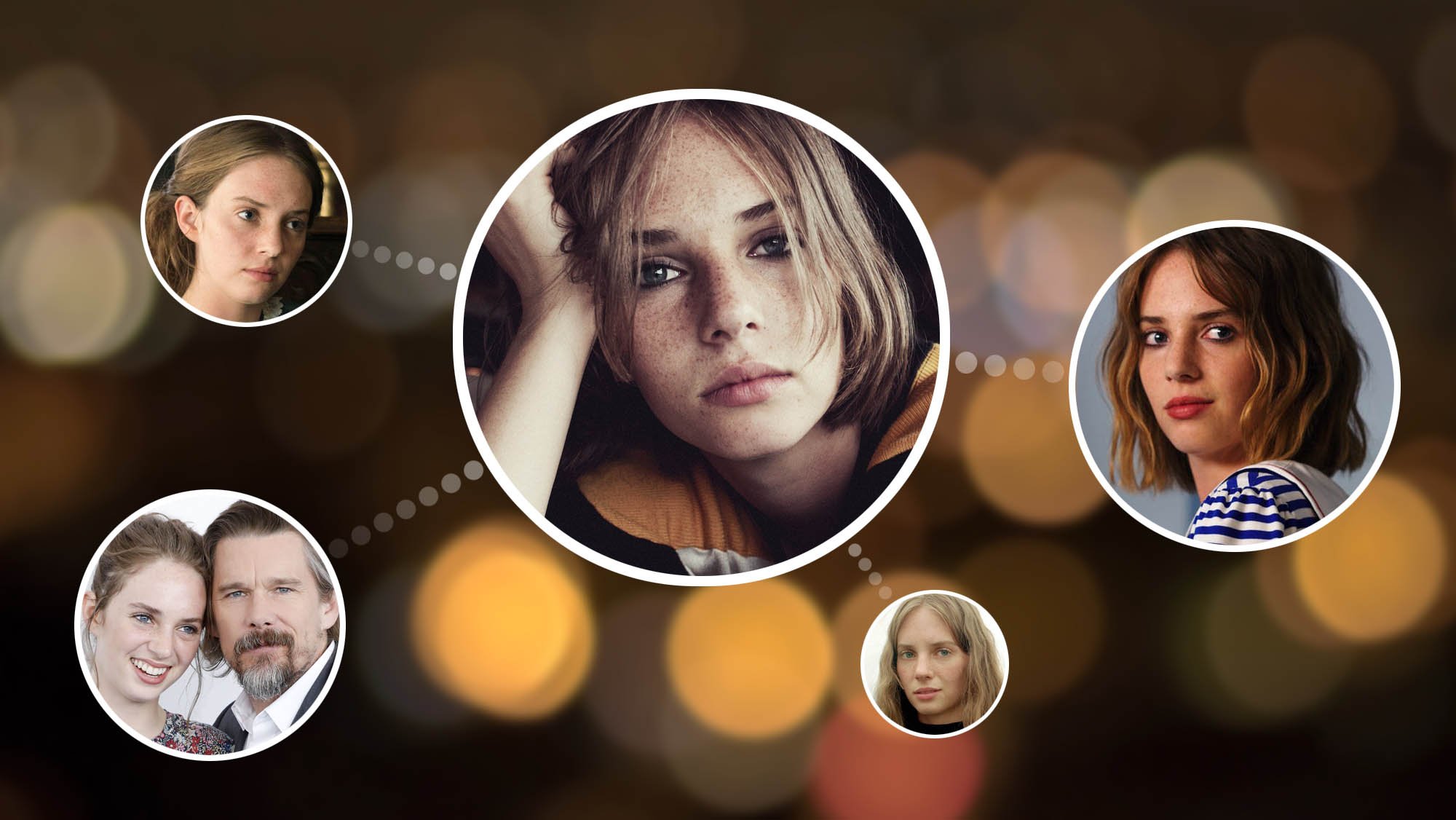 Heute steht eine junge Schauspielerin im Mittelpunkt, die zuletzt durch "Stranger Things" erstmals einem größeren Publikum bekannt geworden ist: Es geht um Maya Ray Thurman Hawke, die Tochter der beiden Schauspieler Ethan Hawke und Uma Thurman. In "Stranger Things" konnte sie viele Zuschauer begeistern, und so kommt natürlich unweigerlich die Frage auf: Wo kann man sie noch sehen? Die Antwort: kommt hier, in unserer Reihe "In weiteren Rollen".
Zunächst einmal muss man sagen, dass es natürlich ein bisschen ungerecht ist, bei Maya Hawke immer von "der Tochter von…" zu sprechen. Sie ist natürlich eine eigenständige Persönlichkeit, aber natürlich liegt der Bezug erst einmal nahe – vor allem dann, wenn sie so überzeugend spielt wie in "Stranger Things". Wenn man sich ihr Schaffen so ansieht, könnte man auch auf die Idee kommen, dass diese familiäre Verbindung den einen oder anderen Schritt erleichtert hat.
Wobei sie keinen einfachen Start hatte: Sie litt als Kind unter Dyslexie, hatte also Probleme, gelesene Texte zu verstehen und in einen Zusammenhang zu bringen. Sie absolvierte deswegen die Saint Ann's School in Brooklyn, die mehr Wert auf Kreativität und Ausdruck legt statt auf das bekannte Schulsystem. Das könnte ihr Talent natürlich noch einmal besonders gefördert haben. Auf jeden Fall hatte sie Regisseurin Sofia Coppola für die Rolle in "The little mermaid" vorgesehen, doch die Produktionsfirma entschied anders, so dass nicht nur Maya Hawke nicht dabei war, sondern auch Sofia Coppola ausstieg. Ihre erste Rolle war dann eine BBC-Produktion.
Maya Hawke in "Little Women"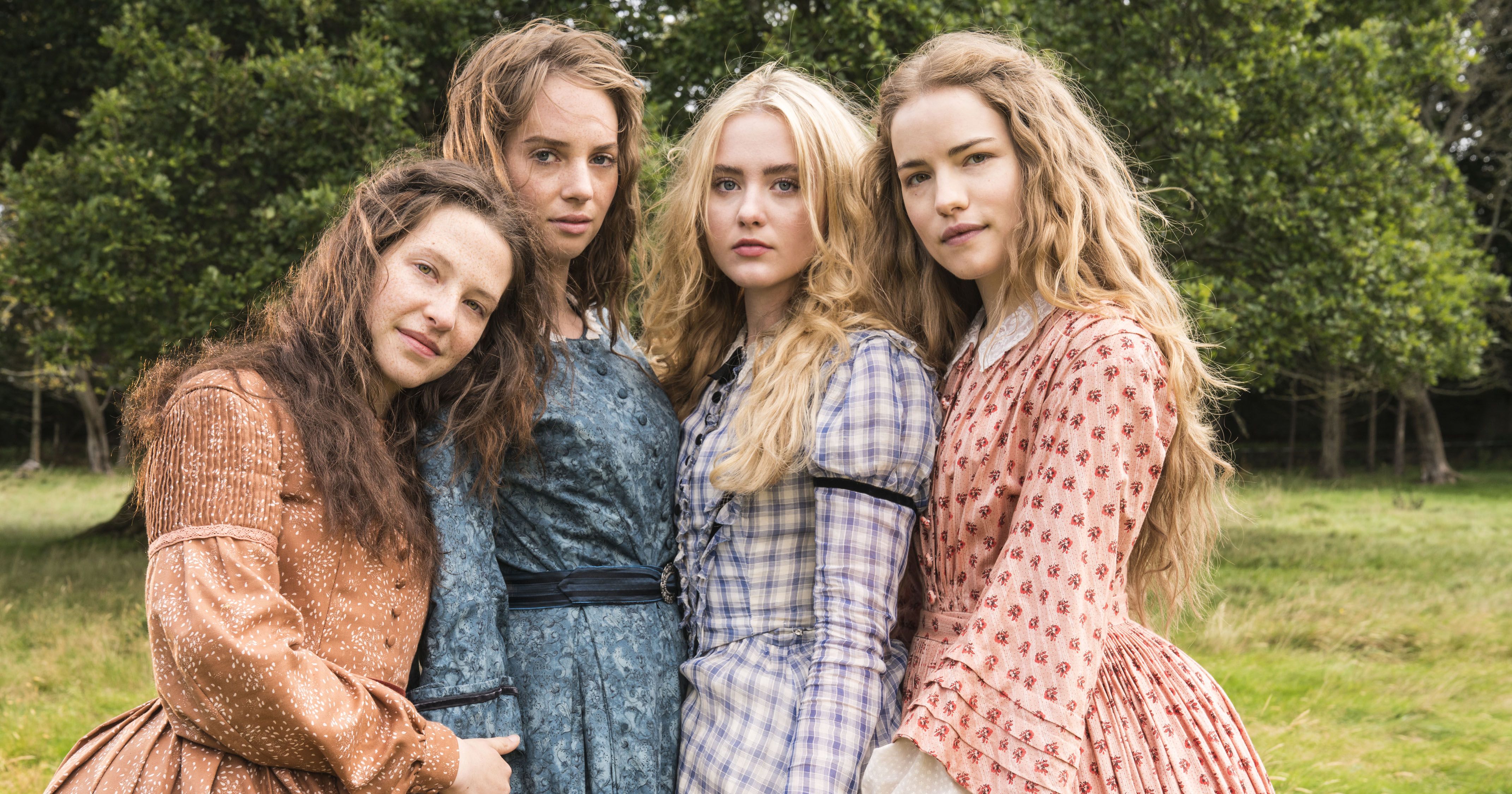 2017 produzierte die BBC den klassischen Stoff "Little Women" von Louisa May Alcott als Miniserie. "Little Women" erzählt die Lebensgeschichte der Schwestern Meg, Jo, Beth und Amy, die gemeinsam mit ihren Eltern in Neuengland aufwachsen. Die Story ist in den 1850er Jahren angesiedelt und wurde bereits 1933 mit Katharine Hepburn, 1949 mit Elizabeth Taylor und 1994 mit Winona Ryder verfilmt. Maya Hawke spielt die kluge, jungenhafte Josephine, dann gibt es noch die hübsche und fügsame Meg, die selbstlose und friedliche Beth und das Nesthäkchen, die egoistische Amy. Marmee, Mutter der vier kleinen Frauen, wacht über die Entwicklung und den Umgang ihrer Kinder, gemeinsam mit Tante March, hier gespielt von Angela Lansbury.
Leider ist die Serie aktuell bei keinem deutschen Streaming-Dienst verfügbar.
Maya Hawke als Robin in "Stranger Things"
Ihre zweite Serienrolle brachte dann im Prinzip schon so etwas wie den Durchbruch: Als Robin Buckley überzeugte sie in der Netflix-Serie "Stranger Things". Im Review zu Teil 1 von Staffel 3 gehen wir noch etwas ausführlicher auf ihre Rolle ein. Sie passt perfekt in das Setting der Serie und bleibt hoffentlich auch dem Cast in Staffel 4 erhalten. Für ihre Rolle in "Stranger Things" ist sie auch für den Saturn Award for Best Supporting Actress in Streaming Presentation nominiert.
Maya Hawke als Linda Kasabian in "Once Upon a Time in Hollywood"
Also wenn man an einer Stelle vermuten könnte, dass ihre prominente Herkunft etwas mit dem Pushen ihrer Karriere zu tun hat, dann sicher an dieser: Quentin Tarantino hat sie in seinen aktuellen Kinofilm geholt, der da "Once Upon a Time in Hollywood" heißt. Maya Hawke spielt darin Linda Kasabian, eines der Mitglieder der Manson Family. Das ist jetzt keine riesengroße Rolle, sie bekommt aber allein durch die Nachfrage nach Tarantino-Filmen weitere Aufmerksamkeit. Ihre Muter Uma Thurman hat ja bekanntlich in einigen Tarantino-Filmen mitgespielt, darunter natürlich "Pulp Fiction" und die beiden "Kill Bill"-Filme.
Maya Hawke in kommenden Produktionen
Das Schauspielerinnen-Leben von Maya Hawke kommt jetzt so richtig in Schwung. In den nächsten Monaten wird sie zum Beispiel in "Ladyworld" zu sehen sein, inszeniert von Angela Kramer. Es ist eine Neuverfilmung von "Lord of the flies", allerdings sind hier alle Rollen mit Frauen besetzt. In Produktion befindet sich aktuell der Film "Human Capital" von Marc Meyers, in de sie ebenfalls mitspielt. Ebenfalls noch in Produktion befindet sich "Mainstream", ein Film von Gia Coppola, einer Nichte von Sofia Coppola. Hoffen wir mal, dass sich weitere Engagements ergeben, vor allem natürlich auch im Serienbereich.
Maya Hawke Steckbrief
Name: Maya Ray Thurman Hawke
Geboren: 8. Juli 1998
Filmografie: IMDb

-->