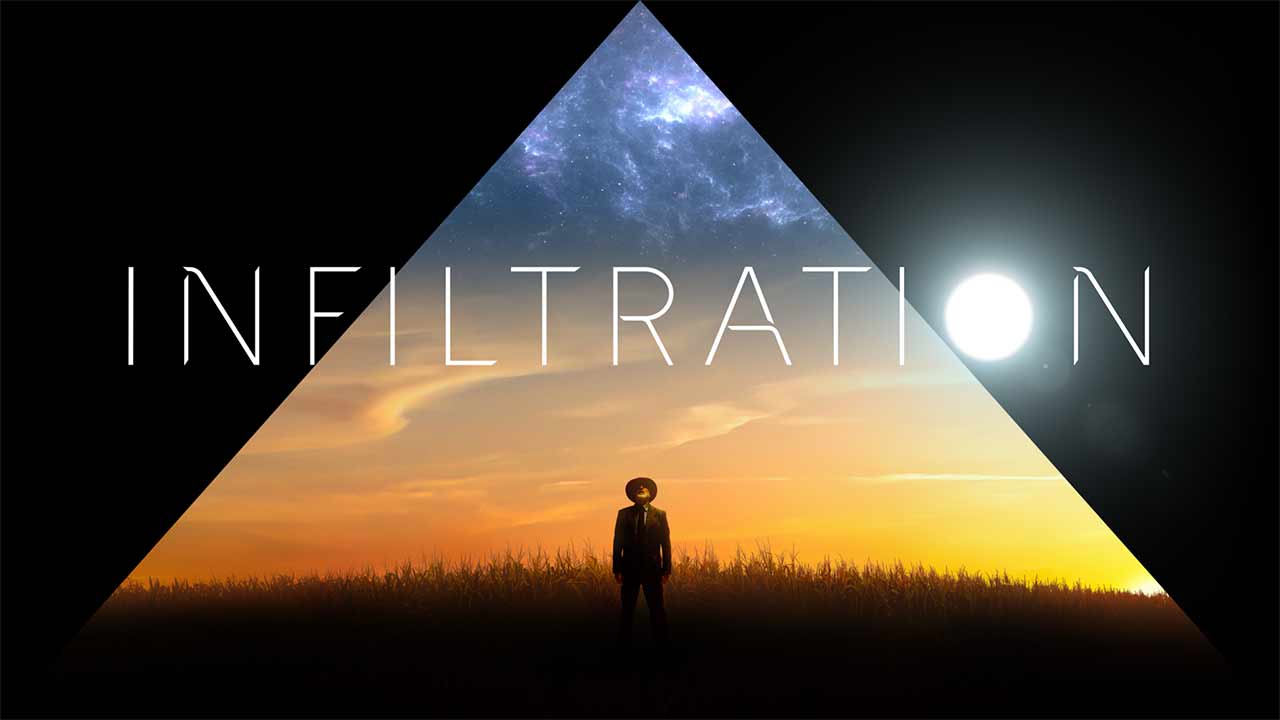 Gewaltige Bilder warten im ersten offiziellen Teaser-Trailer zur heiß erwarteten neuen Serie "Infiltration" auf uns. Solltet ihr das jetzt "Innfilltreyschen" ausgesprochen haben, so tut es mir leid – so lautet nämlich der deutsche Titel (und vermutlich wird das dann entsprechend "Innfilltrahziohn" ausgesprochen). Hm, musste man das wirklich machen? "Invasion", wie der Titel im Original heißt, ist denke ich sowohl im Englischen vertraut und aussprechbar, als auch 1:1 im Deutschen übernehmbar. Als wäre die Verwirrung nicht bereits genug, stolperte ich bei der Recherche um das Format auch noch darüber, dass die Geschichte lose von H.G. Wells "War of the Worlds" inspiriert sei – yep, die Geschichte, die neben einem Film mit Tom Cruise (2005) erst vor Kurzem selbst eine Serie erhalten hatte. Wozu dann also noch eine Serie um eine Alien-Invasion? Nun, vermutlich, weil man es immer noch etwas besser machen kann (die 2019er Serie kam bislang ja eher mittelprächtig an)…
Mit Simon Kinberg prangt da direkt mal ein gigantisches Qualitäts-Label auf der Produktion, hat der Herr doch mit Blockbustern wie unter anderem "Der Marsianer" oder den "Deadpool"-Streifen für Furore gesorgt, zudem war er für die Serie "Legion" zuständig. Ein Auge für visuelle Ästhetik und gigantische Bilder dürfte somit schon mal vorhanden sein. Das sieht man auch direkt am heute Nachmittag veröffentlichten ersten Teaser-Trailer zu "Infiltration":
"Hold on to your humanity."
Auch der Cast hält ein paar bekannte Namen und Gesichter parat. So werden unter anderem Sam Neill ("Jurassic Park"), Shamier Anderson ("Goliath"), Firas Nassar ("Fauda"), Emily Althaus ("Orange is the New Black") oder auch Shioli Kutsuna ("Deadpool 2") zu sehen sein.
"'Infiltration' spielt auf mehreren Kontinenten und beschreibt eine Invasion von Außerirdischen aus den Perspektiven verschiedener Menschen auf der ganzen Welt."
Erst gestern hatte Apple seinem Original "Invasion" einen Platz in der Programmvorschau vermacht, jetzt steht fest, wann konkret die Serie an den Start gehen wird. Am Freitag, dem 22. Oktober 2021, werden die ersten drei Episoden weltweit über Apple TV+ verfügbar gemacht werden. Danach wird es wöchentlich eine neue der insgesamt zehn Folgen zu sehen geben, damit dürfte das Staffelfinale dann am 10. Dezember steigen, wenn ich mich nicht verrechnet habe.