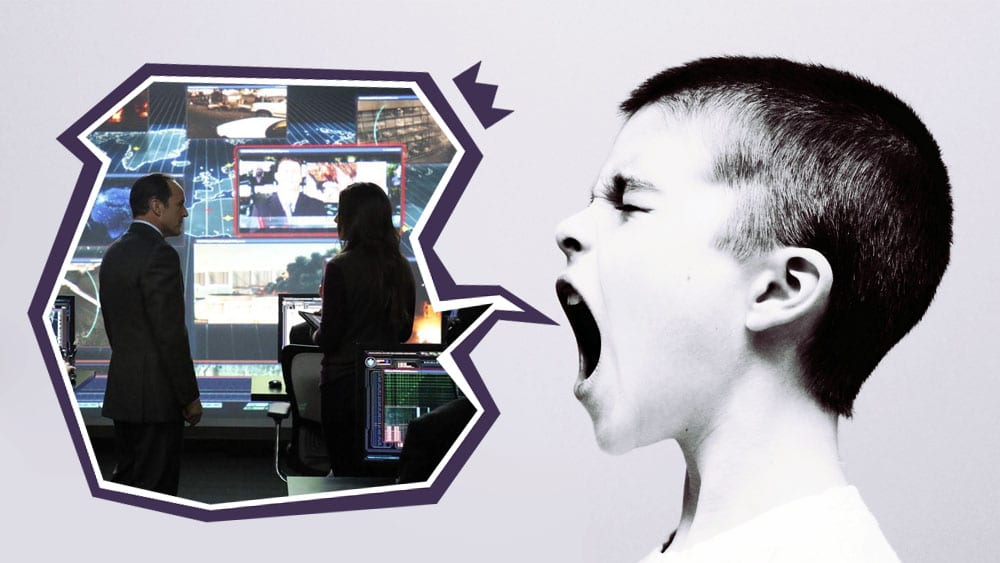 Es ist ja schon seit einiger Zeit offensichtlich, dass Serien dem Film den Rang ablaufen. Das gilt nicht nur für die Qualität der Produktion und die vielen Schauspieler, die vom Film zur Serie wechseln. Auch das Erzählen von Geschichten gelingt den Autoren in Serien immer besser. Nur das Format, das ist immer noch das Gleiche wie früher: Die vielen tollen, oft bildgewaltigen und hochdramatischen Serien sind eingesperrt im kleinen Fernseher, derweil lahme Komödien und miese B-Movies in den großen Kinos laufen.
Die Situation ist natürlich in gewisser Weise der Vergangenheit geschuldet. Einige große Kinoketten gehörten den alten Filmstudios und -verleihern oder hatten zumindest enge wirtschaftliche Beziehungen zu diesen Playern: Cinemaxx gehörte lange zu Tele München (Concorde), UCI zu Paramount Pictures und Universal Studios, UFA zu Universum. Eine Infrastruktur, die HBO, Netflix & Co. nicht haben.
Trotzdem: Die Serien von heute gehören ins Kino. Bis auf ein paar wenige Specials, Staffel-Premieren oder -Finals ist auf der großen Leinwand noch nichts gelaufen. Aber man stelle sich die großen Schlachten von Game of Thrones auf der großen Leinwand vor. Oder die gut gemachten Action-Szenen der Marvel-Netflix-Serien Jessica Jones, Daredevil & Co. Oder toll erzählten Folgen der Drama-Serie The Leftovers. Oder die Horror-Momente von The Walking Dead.
Die neuesten Entwicklungen bei der Serienproduktion begünstigen diese Entwicklung. Die Folgen werden immer länger, erreichen fast schon das Format traditioneller Kinofilme. Oder sie werden wie bei Netflix gleich als komplette Staffel angeboten. LOVE in einem Rutsch am Samstag im Kino sehen – warum nicht? Oder warum nicht ein Serien-Abo für Game of Thrones anbieten? 8 Folgen für 25 Euro, jeden Montag gibt's eine neue Folge, die man im Laufe der jeweiligen Woche sehen kann.
Die Branche trägt der Entwicklung mittlerweile in Ansätzen Rechnung. Beim letzten Filmfestival in Cannes waren erstmals Serien im Angebot, und die Emmys werden neben dem Oscar immer wichtiger. Das Staraufgebot bei den Emmys (die durch die Veränderungen mitunter auch einiger Reformen bedürfen) muss sich hinter dem der Oscars nicht mehr verstecken.
Ich hoffe deswegen wirklich, dass sich die Kinobetreiber bewegen und umdenken. Mit dem mittlerweile insgesamt recht durchschnittlichen Filmangebot ist kaum noch (ausreichend) Kasse zu machen. Zwei, drei Blockbuster im Jahr wie Star Wars oder Star Trek, die übrigens mittlerweile im Prinzip auch seriell erzählt werden, reichen nicht mehr aus.
Also, Cinestar, Cineplex & Co.: Traut Euch und nehmt Serien ins Programm. Die Fans von Game of Thrones & Co. werden es Euch danken.