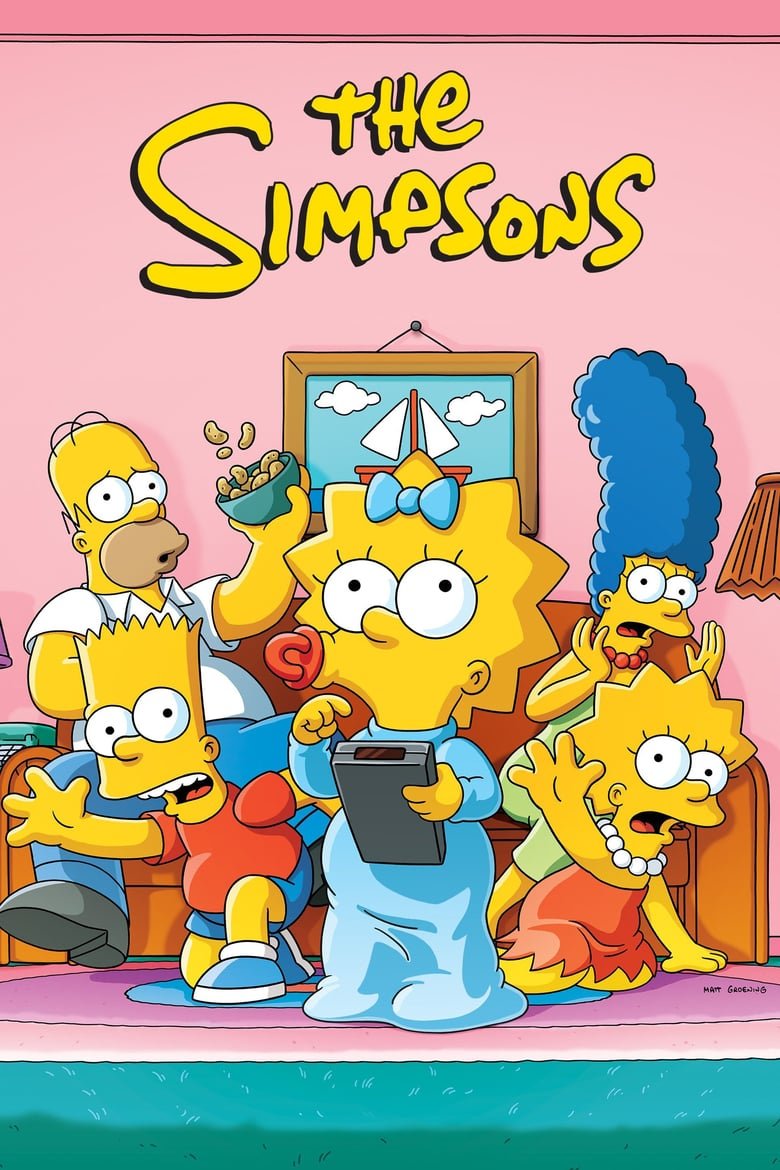 Ich liebe Infografiken – und die Simpsons, von daher muss ich jetzt auch mal auf diese tolle… Ihr ahnt es… Simpsons-Infografik aufmerksam machen. Seffana Mohamed-Ajaz hat auf Tableau Public eine tolle Infografik zu den Vorhersagen der Simpsons in der Serie veröffentlicht (hier zu finden). Ihr wisst schon, es geht darum, dass in der Serie immer wieder Ereignisse vorausgesagt werden, die in der Realität wirklich eintreffen. Das Schöne ist natürlich, dass die Themen in der jeweiligen Simpsons-Folge total absurd klingen, hinterher aber dann tatsächlich Realität werden.
An Seffana Mohamed-Ajaz' Infografik kann man interaktiv ablesen, wann eine Vorhersage getroffen wurde – und wann sie Realität wurde. Bekanntes Beispiel ist die Wahl von Dinald Trump 2016. Tatsächlich haben die Simpsons schon im Jahr 2000 darüber gesprochen. Dank der Infografik kann man das sogar schnell ganz genau bestimmen – es war Folge 17 der 11. Staffel am 19. März 2000 in der Folge "Bart to the Future". Oder ganz aktuell der Coronavirus: In Folge 21 der 4. Staffel sparch man in "The Simpsons" schon über eine derartige Pandemie – das war am 6. Mai 1993 in der Folge "Marge in Chains". Das ist aber übrigens nicht das Ereignis mit der am längsten zurückliegenden Vorhersage. Die 26 Jahre werden noch von einem Ereignis getoppt, das vor 27 Jahren vorausgesagt wurde: Es ist der dreiäugige Fisch, der rund um Springfield unterwegs war, und zwar in Folge 4 der 2. Staffel, am 1. November 1990 in "Two cars in every garage and three eyes on every fish".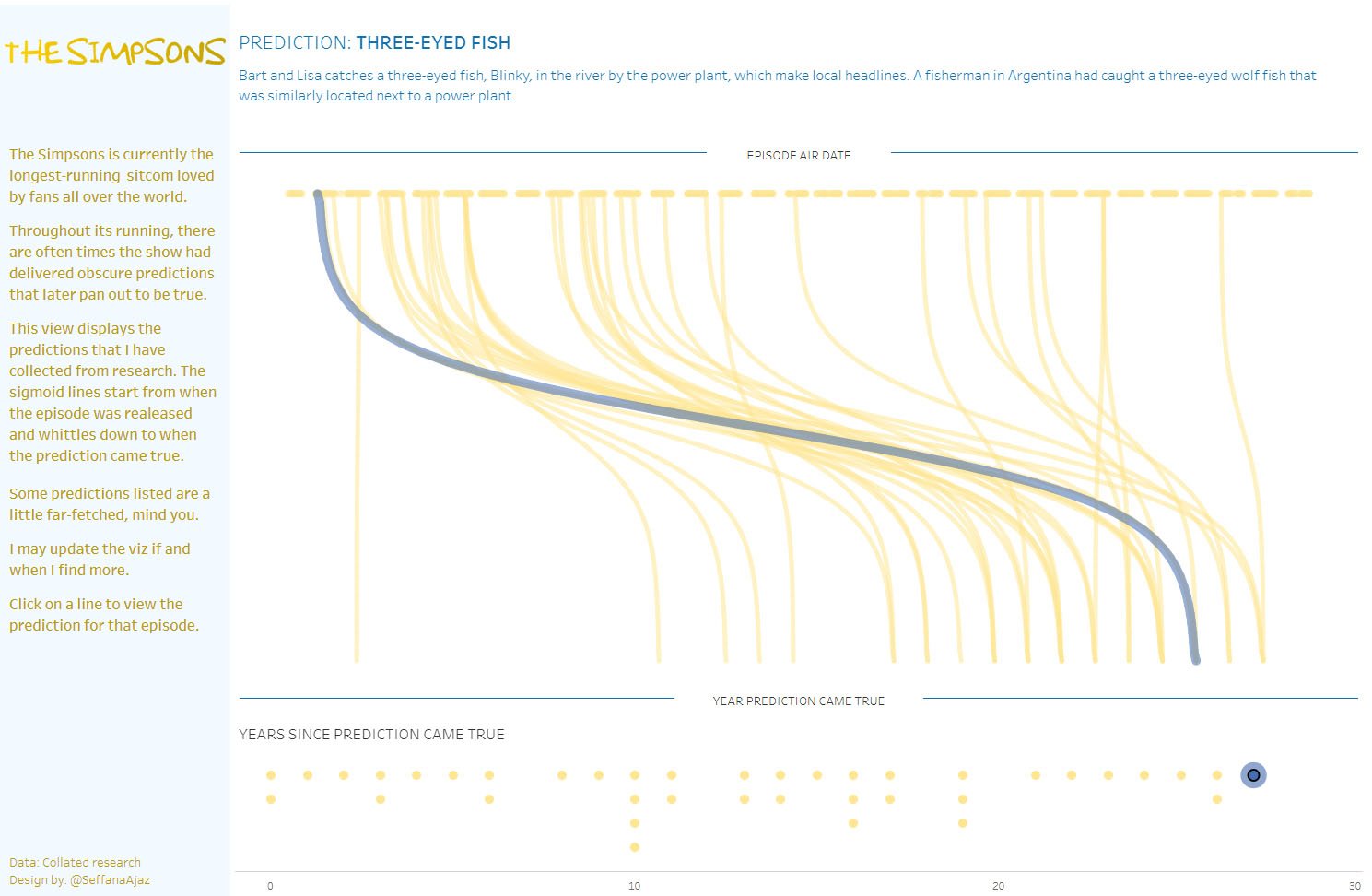 Die jüngste Vorhersage betrifft übrigens eine andere Serie, und zwar "Game of Thrones". In der Folge "The Serfsons" am 1. Oktober 2017 sagten die Simpsons den Ausgang von "Game of Thrones" zwei Jahre später voraus. Es war die Premierenfolge der 29. Staffel.
Was man an der Infografik auch sehen kann: In den früheren Staffeln gab es deutlich mehr Vorhersagen als zuletzt. Natürlich hatten diese Staffeln auch mehr Zeit, die Dinge wahr werden zu lassen. Aber vielleicht hat das auch ein bisschen damit zu tun, dass die früheren Folgen einfach noch abgedrehter waren als heute. So verrückt, wie die Welt heute ist – das lässt sich wohl selbst für die Simpsons kaum vorhersagen.
Bilder: FOX/Disney, tableaupublic/Seffana Mohamed-Ajaz