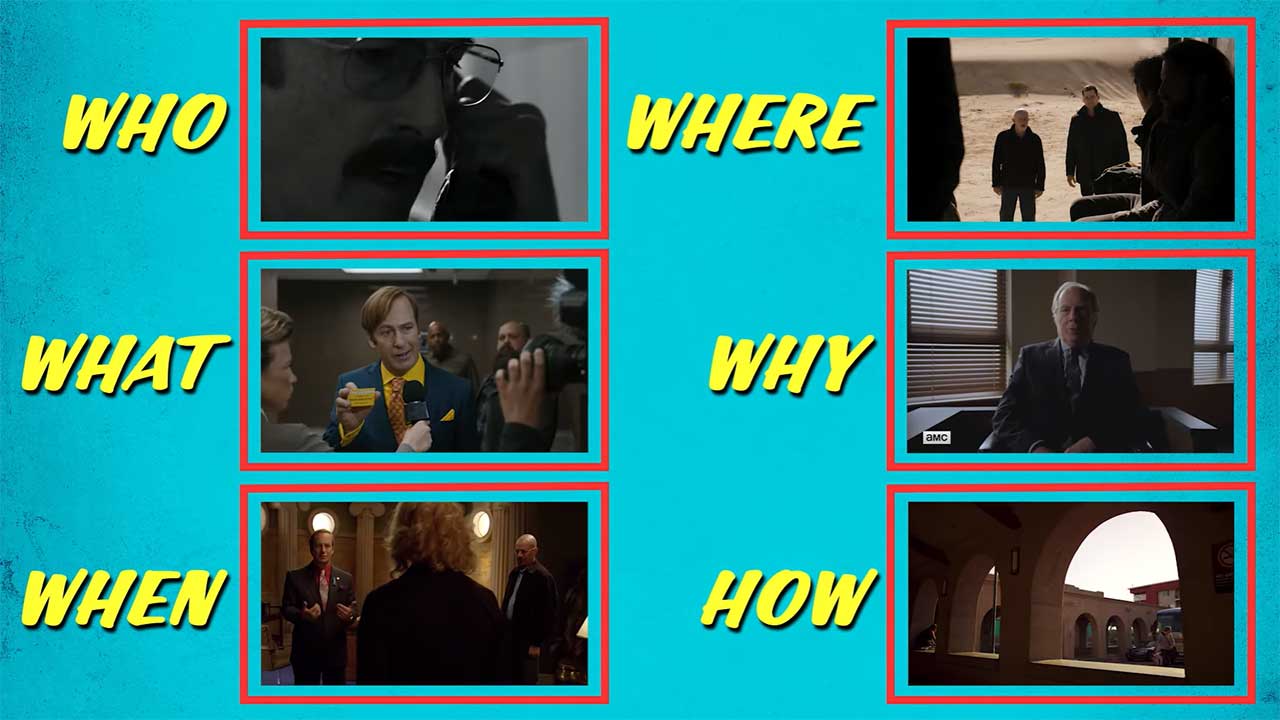 Ich habe ja bereits in meinen Reviews zu den ersten beiden Episoden der jüngst angelaufenen neuen Staffel "Better Call Saul" von der toll geschriebenen Erzählstruktur geschwärmt. Vor allem die Charakter-Motivation wirkt trotz des komplexen Settings stets authentisch und nachvollziehbar. Da merkt man wirklich, dass sich die Macher um Serienschöpfer Vince Gilligan für jede Folge und bis in die kleinste Nebenhandlung ordentlich Gedanken im Vorfeld machen und ein ausgewogenes Gesamtbild in Puncto Dynamik und Inszenierungs-Abwechslung auf den Bildschirm bringen. The Ringer führt das Ganze gar weiter und geht in seinem Video Essay nicht mal fragend gestellt von der titelgebenden Aussage "'Better Call Saul' Is the Most Well-Written Show on Television" aus. Seht selbst (inklusive einiger zu sehender Szenen-Fetzen aus den neuen Episoden, daher die rote Spoiler-Ampel), wieso er dieser Meinung ist.
"Peter Gould and Vince Gilligan, the creators or AMC's 'Better Call Saul,' have mastered one of the toughest tasks in television and film: making a prequel or sequel that's on par with the original. They've done that by focusing on the "how" part of who, what, when, where, why, and how. Even though the end point of 'Better Call Saul' is largely known, the show has incredible drama, which stems from the writing. 'Better Call Saul' has taken pieces of the 'Breaking Bad' universe and run with them to create the most well-written show on TV right now."
Passend dazu hatten wir vor Kurzem ja noch ein interessantes Vergleichsvideo zur Charakterentwicklung von Saul Goodman und Walter White hier im Blog. Zur Entstehung und der besonderen Wichtigkeit guter Drehbücher könnt ihr hier im Blog-Archiv mehr finden. Vor allem kann ich immer nur dieses Video empfehlen, in dem eine professionelle Drehbuchautorin versucht, binnen sieben Minuten eine komplette Szene auszuarbeiten. Da bekommt man viel von dem Arbeitsprozess mit, der uns sonst – bis auf das inszenierte Endergebnis – größtenteils verborgen bleibt.