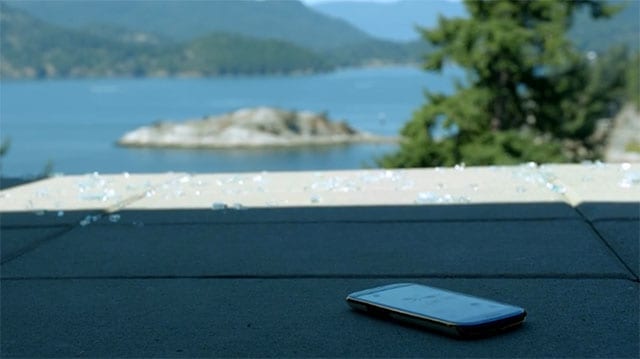 Tiefe Abgründe tun sich diese Woche auf. Die einen werden durch Wörter und Taten abgegrenzt, andere durch schicke aber wenig nützliche Glasgeländer. Es ist eben nicht immer geil, reich zu sein…
Heute auf der Speisekarte: oberflächliche Bonzen-Tussi mit Silicon, Fashion-Sinn und Einsamkeits-Ängsten an Thunfisch. Und die Lehre, dass man manchmal Untote töten muss um Lebendige lebendig zu halten. Klingt soweit logisch. Weniger logisch ist, dass niemand dieser "Opfer" für den nicht gerade Auftragskiller Major zur Gefahr wird. Der macht das ungemein abgeklärt und den "Full on Zombie Mode" nutzt aus unerfindlichen Gründen keiner. Wäre die Logik der Serie konsequent, wäre Major vermutlich bereits tot. Mal wieder. Also, so richtig. Ihr wisst schon.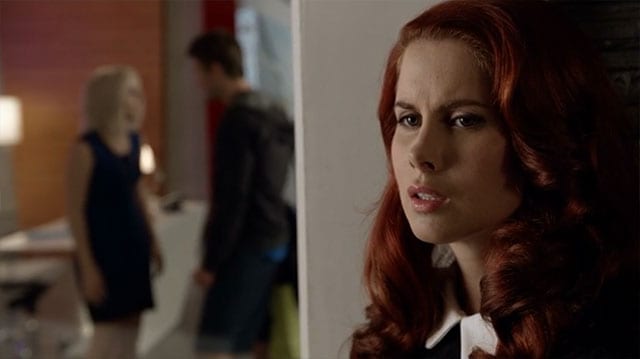 Wenigstens wird tatsächlich mal eine der vielen "andere sind drei Meter entfernt, lass uns über Geheimnisse reden!"-Unterredungen mitgehört. Natürlich nur, weil es gerade so schön passt und weitere Entwicklungen vorbereiten soll.
"My eyes, they burn…" (Liv)
Ähnlich ist es bei der Begegnung von Liv und Major bei Max Rager. Gewollt von den "Obrigkeiten" oder tatsächlich ein Versehen? Eher Ersteres. Die Drogen-Trips von Major sind… seltsam. Aber okay, "Rager-Tochter" Gilda ist tatsächlich verdammt heiß, kann man nicht anders sehen. A pro pos "heiß": Yay, Peyton ist wieder da! A pro pos tolle Dinge: Das in die Gedanken klingelnde Telefon war super – das mit der Stylistin aber irgendwie zu offensichtlich. Hätten die nicht beim Durchgehen der Fotos bereits den Zusammenhang sehen bzw. Ex-Harmony erkennen müssen?
"The color is called 'Sorry, Beyoncé' and I might be in love with it." (Liv)
Am Ende stehen viele Geburtstags-bedingte Gedanken zu Freundschaft, ein sehr plumper aber erfolgreicher Zombie-Mord sowie die Tatsache, dass es einen Laden gibt, der "Liquer'n'Leave" heißt. Toll.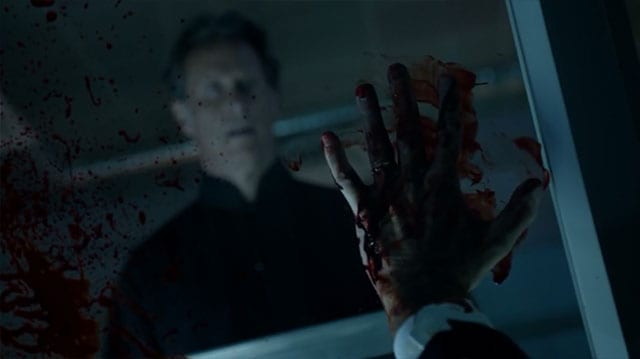 Leider war die Folge ähnlich oberflächlich wie das ihr zugrunde liegende Hirn. Eigentlich eine recht dankbare Fundgrube für Unterhaltung, aber vieles blieb dann leider doch zu plump. Liv in anderer "Version" zu sehen war sicherlich erfrischend – und jetzt auch nicht soo über fürs Auge – aber vielschichtig war der Fall leider nicht. Lediglich die Gedanken über Freundschaft und das Miteinander hatten Tiefe und hell yeah – Peyton is back! Ansonsten bleibt zu hoffen, dass sich das Übergeordnete teilweise erst im Nachgang ergeben wird, ähnlich wie es schon bei Staffel 1 bei vermeintlich eher unabhängigen Sachen der Fall war. Das Ende der Folge lässt hoffen.

Bilder: The CW

-->