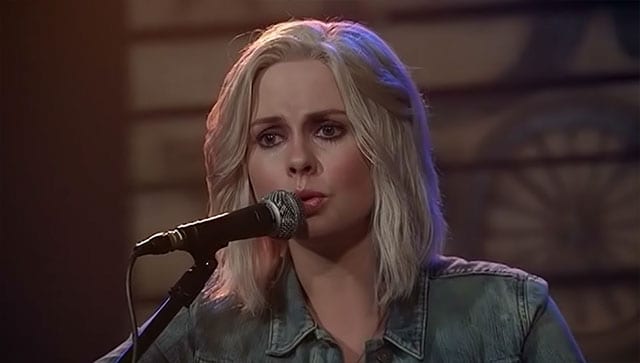 Weil Urlaub und so hinke ich etwas hinterher und hole die aktuellen iZombie-Geschehnisse im eleganten Doppelreview auf. Und wir starten am besten direkt rein.
iZombie S02E04 – Even Cowgirls Get the Black and Blues
Die erste Erkenntnis: Peyton kann auch noch tanzen?! Ich liebe diese Frau einfach… Ravi vermutlich auch noch, aber das zieht sich denke ich noch etwas. So wie das Gericht auf der heutigen Speisekarte: Country-liebhabende Kellnerin. Naaaaja. Könnte das langweilig werden?
"Does a one-legged dog swim in circles?" (Liv)
Oh, eine FBI-Frau, bei der man nach drei Sekunden weiß, dass Clive sich in sie verguckt hat. Oder sie sich in ihn. Oder beide in beide. Das ist mir zu plump, aber wenigstens sind die Flirtszenen fortan recht nett gestaltet. Der Blaine-Part wirkte etwas nichtig… Zumindest, bis er plötzlich und unerwartet und super passend Peyton begegnet. Na klar doch.
"I don't think there's an emoji that rightfully expresses my feelings about losing 15k a month." (Blaine)
Liv klärt alles mit Major – zum drölfzehnten Mal. Nur, um es dann wieder umzudrehen. Major muss einsehen, dass er drogentechnisch die Seiten gewechselt hat. Erkenntnisse, Emotionen, Einheitsberei. Wenigstens hätten wir die ewigwährende Frage um den heiligen Sohn geklärt…
"Yeah, okay, Jesus rose from the dead, but that doesn't make him a zombie, he doesn't eat brains." (Blaines Lakaie)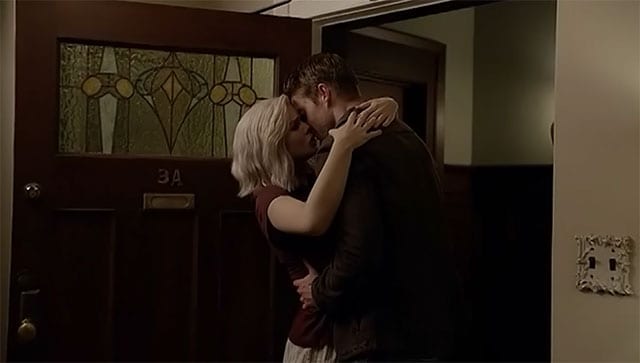 Der Fall war etwas lame. Kaum Wendungen, wenig smart gespielt, keine guten "Flashbacks". Insgesamt eher dürftig und das hin und her zwischen Liv und Major wird langsam lächerlich… So war es eine recht träge Folge, die man sich bis auf Kleinigkeiten auch hätte sparen können. Schade drum.
iZombie S02E05 – Love & Basketball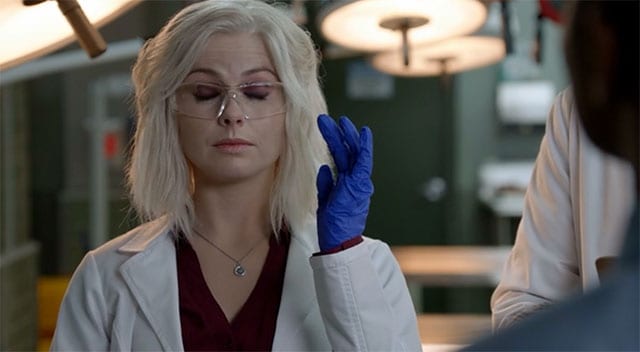 Und schon sind wir bei der aktuellen Folge, die nicht nur etwas für Bon Jovi-Fans sein dürfte. Dieses Mal auf der Karte: Älterer Nachtwächter und Basketball-Coach, in den Major sich verlieben könnte. Und die Erkenntnis: Ja, es gibt sie auch bei dieser Serie – "echte" Zombies. Dumme, nur noch Laute von sich gebende Untote. Wieso allerdings die ach so eingeweihten Wissenschaftler scheinbar nichts von all den draußen herumlaufenden "Smart-Zs" wissen, wirkt seltsam eingeschränkt.
"God, you're so weird!" (Major)
Die sportliche Motivationsrede von Liv an Major war fast so gut wie die plötzliche Vigilante-Einlage von Clive. Go, Clive! Major kann sich verdammt schnell richtig viele Kindernamen merken. Fast so schnell wie Clive sich einen neuen Kaffee macht…
"You may know me from some autopsies like my twin brothers." (Scott Eberhardts Bruder)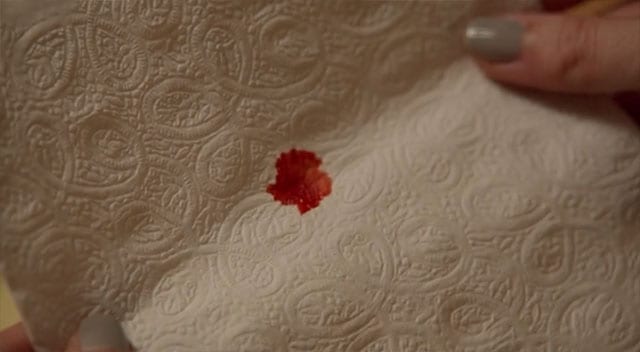 Aber gut, kommen wir zum wirklich Wichtigen. Da heißt ein Leichenarzt "Dr. Metzger"… Hihi. Der Ausflugs-Moment in ein anderes Leichenschauhaus war allgemein sehr unterhaltsam.
"We are already in a morgue – I vote, we just wait for the body to come to us." (Ravi)
Etwas weniger dagegen die Geschehnisse im eigenen "Revier". Als ob sich der Gläubige einfach irgendeine Spritze rein zimmert. Das war dämlich und wirkte konstruiert. Dagegen hat die nachfolgende Cardio-Einlage wenigstens erfolgreich den Spagat zwischen Lächerlichkeit und Unterhaltsamkeit geschafft.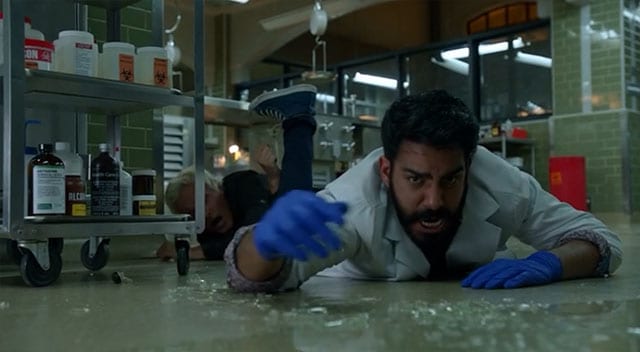 "This job isn't that hard." (Blaine)
Bei den ganzen Mailbox-Nachrichten hatte ich gehofft, dass Liv eine abhört und so zB durch Hintergrundgeräusche getriggert wird, also eine Vision erhält. Bisher haben die aber entweder keinen bis wenig Zweck gehabt oder waren zu offenkundig inszeniert (wie mit der Papiertüte). In etwa so plump wie der ehemalige Polizeichef sein Gehirn im Gefrierfach versteckt hat. Upps!
Besser. Nicht supergut, aber deutlich unterhaltsamer und stringenter als die vorherige Folge. Es ging um einiges schneller vorbei, die Handlung war griffiger, es kommen wieder Stränge zusammen und die Dialoge waren oftmals auf den Punkt. So darf es dann gerne wieder weiter gehen. Ich befürchte aber ein weiteres Auf und Ab in der Achterbahn der Ideenlosigkeit. Hoffentlich war das nicht zu früh mit der zweiten Staffel…
Bilder: The CW