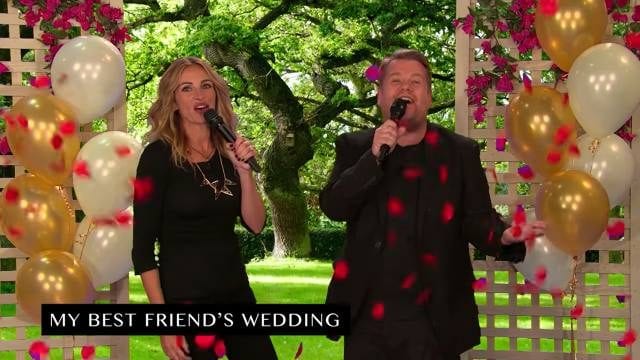 Julia Roberts ist ja mittlerweile ein alter Hase im Filmgeschäft. Das merkt man vor allem dann, wenn man sich all ihre Filme mal vor Augen führt – oder vor Augen führen lässt. Denn keine geringere als Julia Roberts herself war bei Lieblings-Late Night Show-Host James Corden zu Gast und spielte mit diesem im Schnelldurchlauf ihre große Filmkarriere nach. Von Notting Hill über Pretty Woman bis hin zu einem Highlight-Ende (James Corden at his best) bei My Best Friend's Wedding sind zahlreiche Hochs ihrer Filmographie dabei.
"I'm also just a girl, standing in front of a boy, asking him to love her."
Bei dieser Performance kann man nur schmunzeln.