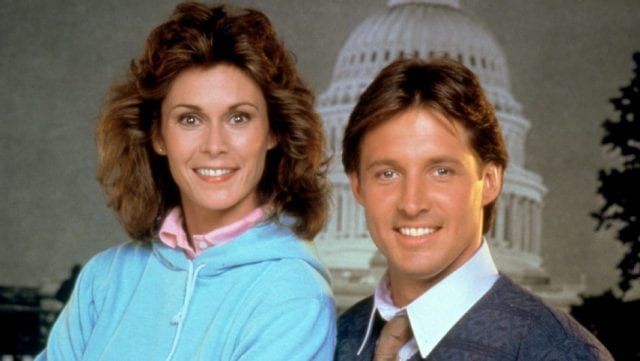 Amanda King ist die "Agentin mit Herz". Die Serie aus den 80er Jahren ist einer der typischen Krimi-Vertreter der damaligen Zeit – wie auch "Remington Steele" zum Beispiel, oder "Hart aber herzlich". Vier Staffeln lang löst Amanda King, gespielt von Kate Jackson, Kriminalfälle, gemeinsam mit ihrem Partner Lee Stetson, Tarnname "Scarecrow". Dass es einen Tarnnamen gibt, deutet schon an, dass es hier nicht um zwei Ermittler aus dem privaten Umfeld geht (wie bei "Hart aber herzlich") oder um eine Privatdetektei (Wie bei "Remington Steele"), sondern in dem Fall um eine Geheimorganisation, die mit Ermittlungen in besonders undurchsichtigen Fällen beauftragt wird.
Nach außen ist diese Geheimorganisation eine Filmproduktionsfirma mit dem Namen 'International Federal Film', und Amanda King ist dort lediglich als Bürokraft eingestellt. Auch ihr Umfeld weiß nichts von ihrer besonderen Rolle. Sie ist geschieden und zieht zwei Jungs alleine auf – man fühlt sich direkt an "Mysteries of Laura" erinnert. Das gilt auch für das Lösen ihrer Fälle, die sie mitunter recht unkonventionell und mit einem gewissen Witz angeht, zum Beispiel wenn es um die Rivalität zu der "Konkurrenz" CIA geht.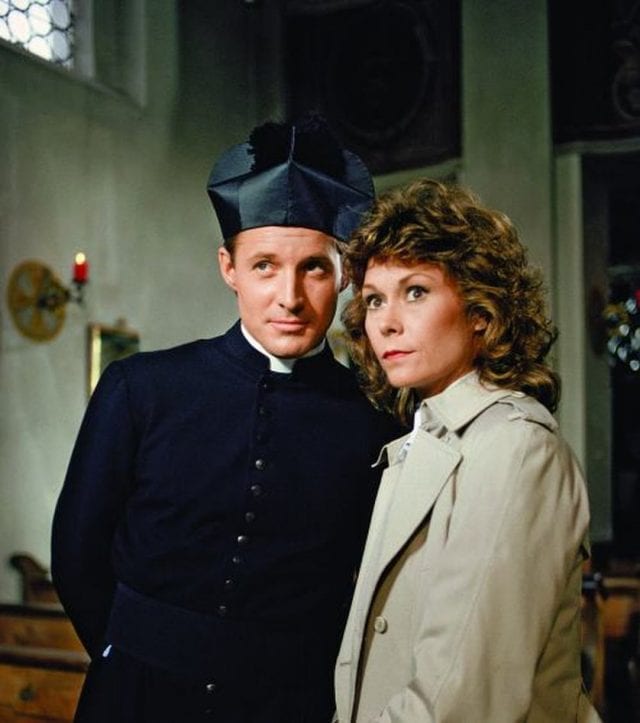 Lee Stetson ist ihr beruflicher Partner (wird später auch im Privaten 'etwas' mehr) und ergänzt Amandas Scharfsinn perfekt. Er ist ein smarter Typ wie Remington Steele zum Beispiel. Das Muster ist gleich: Steele und Stetson sind die eloquenten Vorzeigeermittler, die niedriger gestellten Frauen machen die Arbeit. Das ist ein Unterschied zu "Mysteries of Laura" – hier macht Laura Diamond zwar auch die ganze Arbeit, wird dafür aber auch öffentlich gefeiert. Das spiegelt auch das veränderte Rollenbild von Mann und Frau zwischen den 80er Jahren und heute wider. Es ist in diesem Zusammenhang durchaus interessant, mal Folgen von "Agentin mit Herz" und "Mysteries of Laura" nacheinander zu schauen.
Seriensteckbrief
Name: Agentin mit Herz
Original: Scarecrow and Mrs. King
Genre: Krimi
Laufzeit: 45 Min.
Staffeln (Folgen): 4 (88)
Ausstrahlung: 3. Oktober 1983 (USA), 23. Juni 1986 (ZDF)
Darsteller: Kate Jackson, Bruce Boxleitner
Die beiden Darsteller waren damals schon bekannte Akteure. Kate Jackson kannte man aus "Charlie's Angels", sie hatte mit "Agentin mit Herz" ihren zweiten großen Serienhit. Danach ebbte der ganz große Erfolg zwar ab, sie war aber immer noch in vielen Fernsehfilm- und Serienproduktionen zu sehen, unter anderem in "Criminal Minds", "Sabrina, the Teenage Witch" und "Ally McBeal".
Bruce Boxleitner kannte man aus "Hawaii Five-O" und dem 1982 mit großem Erfolg gelaufenen Science-Fiction-Film "Tron". Auch nach der Serie blieb er im Film- und TV-Geschäft erfolgreich: 2010 drehte er die Fortsetzung "Tron: Legacy", davor war er das Gesicht der "Babylon 5"-Serie und -Filme.