Britannien. Das Land, das die Katze erfunden hat. Einfach großartig. Vor etwa 10 Jahren wurde mir Little Britain von einem Bekannten, der ein Auslangsjahr in England verbracht hatte, näher gebracht. Von jeher ist sie eine meiner Lieblingsserien der Kategorie "Comedy".
Little Britain's Lou and Andy do Athletics | Comic Relief
Zum einen ist es die szenisch verpackte Botschaft, die letzten Endes jedoch so offensichtlich ist. Zum anderen ist es die unfassbare Vielfältigkeit der Darstellungsfähigkeit der zwei Hauptdarstellern Matt Lucas und David Walliams. Sei es Gordon Bing, der 8. Mann auf dem Mond, der nun im Ruhestand keine Chance ungenutzt lässt, um wieder im Mittelpunkt zu stehen oder Mr. Mann (im Bild oben, links), der etwas besondere Kunde, der mit seinen exklusiven Wünschen den Ladenbesitzer an den Rand des Wahnsinns treibt: An die 20 Charaktere – jeder so einzigartig wie der andere – können beide jeweils zu ihrem Repertoire zählen.
"A hi street is a much more informal version of a hello street." (Narrator)
Abgesehen von der Qualität der Sketche sind die Texte der Off-Stimme so dermaßen bekloppt, dass ich gar nicht anders kann, als darüber zu lachen – und das jedes Mal aufs Neue. Zum Humor der Show sei gesagt, dass eine Freundin mal zu mir meinte, ich würde überrascht sein, wenn ich wüsste, wie erschreckend nah das ganze an der Realität vorbeischrammt. Ein Beispiel sei hier der latent existierende Rassismus, der sich durch alle Gesellschaftsschichten in Großbritannien sich zieht.
"There are more fat people in America than there are people." (Narrator)
Der Erfolg des Originals dehnte sich in weitere Ableger wie Little Britain USA, Little Britain Abroad und die Mockumentary Come Fly With Me aus. Ebenso gibt es ein Bühnenprogramm mit dem Namen Little Britain Live. Hier zu Lande verleihen im Übrigen Oliver Kalkofe und Oliver Welke den Protagonisten ihre Stimmen.
Der Serien-Steckbrief
Little Britan (Original: Little Britain)
Genre: Comedy
Laufzeit: 30 Minuten
Folgen: 36 in 3 Staffeln
Erstausstrahlung: 09. Februar 2003
Letzte Ausstrahlung: 01. Januar 2007
Darsteller: Matt Lucas, David Walliams, Tony Head, Ruth Jones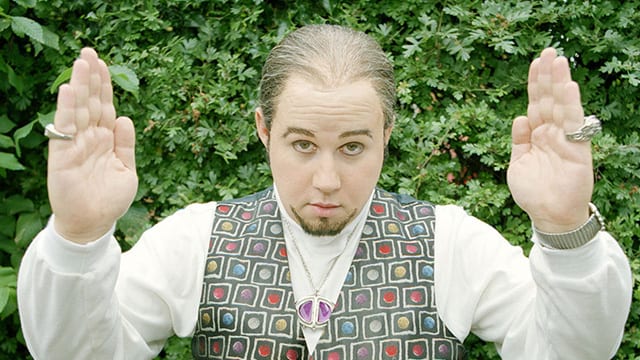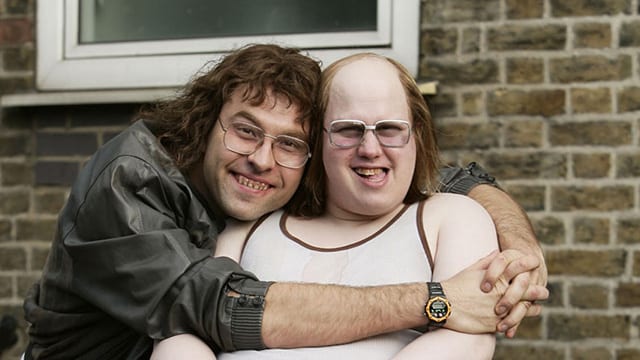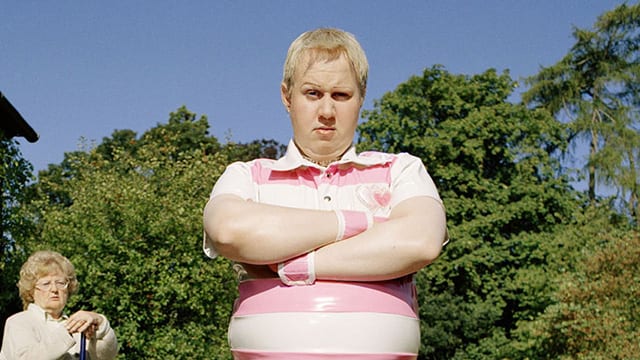 Bilder: BBC

-->