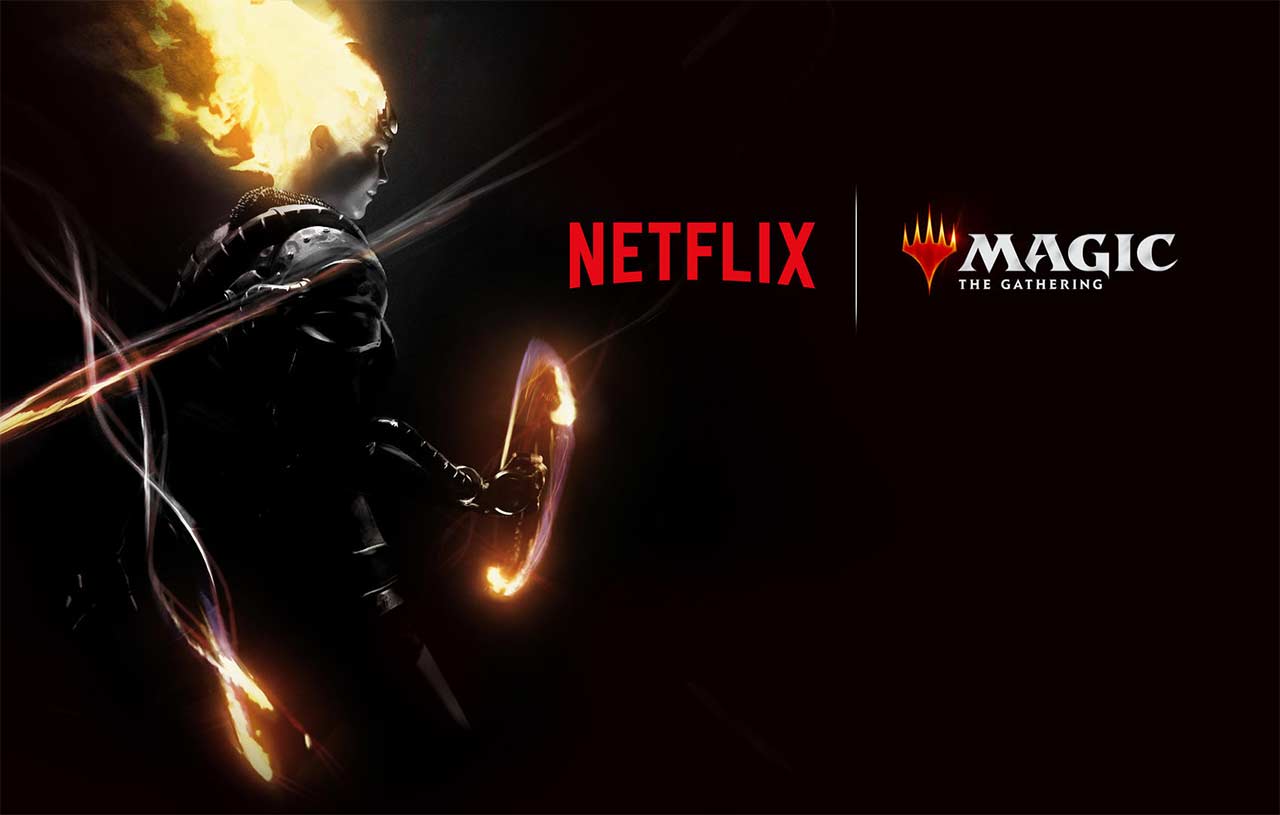 Im K.I.Z.-Lied "Spast" heißt es zwischendrin "Du spielst Magic-Karten (Spast)", was ich immer total persönlich genommen habe. Denn ich habe gerne "Magic: The Gathering" gespielt und tue es auch heute noch – aber irgendwie ist grad niemand da, der es auch spielt. Und so befinde ich mich vermutlich in der dritten großen Spielpause, nachdem ich zu Schulzeiten richtig viel gespielt habe, kurz darauf meine Sammlung verkaufte, nur um während des Studiums nochmal zaghaft zu beginnen, um dann etliche Jahre später nochmal eine kleine intensivere Spielzeit zu erleben. Und seitdem liegen die Karten in der Schublade. Weshalb ich euch das erzähle und was das Ganze mit Serien zu tun hat, wisst ihr ja Überschrift sei Dank bereits. Netflix macht eine Serie zum Sammelkartenspiel.
Keine Geringeren als Joe und Anthony Russo ("Avengers: Infinity Wars", "Avengers: Endgame") übernehmen die Inszenierung der Serie.
"We have been huge fans and players of Magic: The Gathering for as long as it has been around, so being able to help bring these stories to life through animation is a true passion project for us." (Joe und Anthony Russo)
Dabei wird die fantastische Welt des 1993 erstmals veröffentlichten Spieles von Wizards of The Coast durch Bardel Entertainment umgesetzt werden. Im kreativen Team sollen unter anderem Leute zugegen sein, die bereits für die tollen Umsetzungen in "Spider-Man: Into the Spider-Verse", "Batman: The Animated Series", "Star Wars: The Clone Wars", "Firefly", "Agent Carter", "Ultimate Spider-Man" und "The Lego Movies" verantwortlich waren. Nicht die schlechtesten Referenzen.
"The Russos will oversee the creation of an all new storyline and expand on the stories of the Planeswalkers, which are Magic's unique magic-wielding heroes and villains as they contend with stakes larger than any one world can hold."
Noch ist unklar, wann die Serie auf Netflix aufschlagen wird. Aber die mittlerweile kaum mehr überblickbare Fantasy-Welt dürfte nicht nur erzählerisch allerlei Potenzial besitzen. Die weltweite Fangemeinde dürfte wie ich sehr interessiert sein, ob und wie bekannte Karten wie die "Black Lotus" ihren Weg ins Fernsehen finden werden. Und nach "Game of Thrones" ist ja durchaus ein Vakuum für ein gigantisches Fantasy-Epos entstanden – ich hätte nichts dagegen, wenn "Magic: The Gathering" es auszufüllen vermag.
Bis zum Release kann man sich die Zeit mit dem neuen Online-Modus des Spieles vertreiben, der sich aktuell in der offenen Beta-Phase befindet. Ich suche derweil mal meine Decks zusammen und schaue, wer analog gegen mich spielen möchte…
Bilder: Netflix