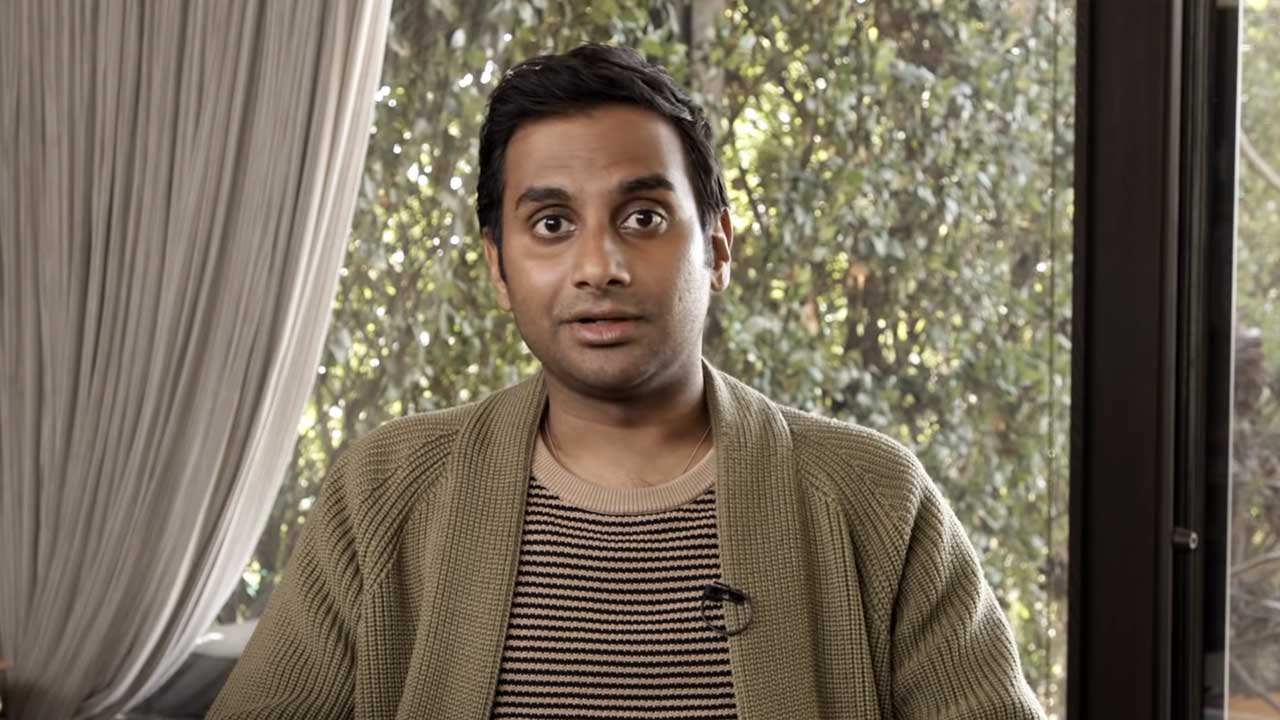 Es wird also wirklich so kommen… Wie im ersten Trailer zur nahenden dritten Staffel "Master of None" bereits angedeutet, wird die Fortsetzung speziell und auf bestimmte Figuren fokussiert sein. Einzelne Sonderfolgen, die sich sehr kunstvoller Ästhetik hingegeben haben, gab ja bereits ein paar im Zuge der ersten Staffel zu sehen, "Moments in Love", wie die dritte Season betitelt wurde, wird aber komplett konzeptionell ablaufen. Ohne Aziz Ansari und andere bekannte Charaktere vor der Kamera. Seltsam. Im neuen Making-of-Featurette erklären der Jung-Regisseur und einige andere Leute aus Cast und Crew, was das Besondere am ambitionierten Vorhaben sein wird.
"A special look at the making of Master of None Season 3, with Aziz Ansari, Alan Yang, Lena Waithe, Naomi Ackie, and others who brought this season to life."
Ich muss zugeben, zunächst war ich etwas enttäuscht, dass von der bisherigen Grundordnung abgewichen wird. Gegen eine artsy Episode und Abwechslung habe ich überhaupt nichts, diese bunte Wundertüten-Mentalität hat "Master of None" schon immer für mich ausgemacht, aber ohne Aziz' Ausgeflipptheit vor der Kamera? Hm… Aber nach diesem Video bin ich dann doch interessiert daran, diesen Gegenentwurf zur "schneller-wilder-krasser"-Dynamik anzuschauen, der sich in der letzten Zeit breitgemacht hat. Entschleunigung, authentische Darstellung realer Leben(ssituationen) und sich Zeit nehmen, Geschichte und Charaktere mal so richtig zu erzählen. Das könnte was werden, zumal die Figur der Denise ja immerhin noch bleibt und für einige tolle Momente zu haben sein dürfte.
Dabei bin ich aber gespannt, wie die Staffel aufgenommen werden wird. Ich kann mir vorstellen, dass einige Leute nach der ersten Folge abschalten werden – oder spätestens, wenn sie nach der zweiten merken, dass das jetzt so bleiben wird. "Master of None" hat sich einen hervorragenden Ruf im Zuge der ersten zwei Staffeln aufbauen können, der ein durchaus auf Retro-Ästhetik und kunstvolle Spielereien einlässt, anders wäre eine solche Staffel wohl nicht möglich gewesen. Dennoch ist es ein riskantes Experiment, auf das ich mich aber gerne einlassen werde!
Hier noch die offizielle Beschreibung zum Plot der dritten Staffel "Master of None":
"The Emmy Award-winning MASTER OF NONE returns with a new season that chronicles the relationship of Denise (Emmy Award winner Lena Waithe) and her partner Alicia (BAFTA winner Naomi Ackie). Directed by series co-creator and Emmy winner Aziz Ansari, and scripted by Ansari and Waithe, this new season is a modern love story that intimately illustrates the ups and downs of marriage, struggles with fertility, and personal growth both together and apart. Fleeting romantic highs meet crushing personal losses while existential questions of love and living are raised. "
Die dritte Staffel von "Master of None" wird ab diesem Sonntag, dem 23. Mai 2021, in Gänze auf Netflix verfügbar gemacht werden.

-->