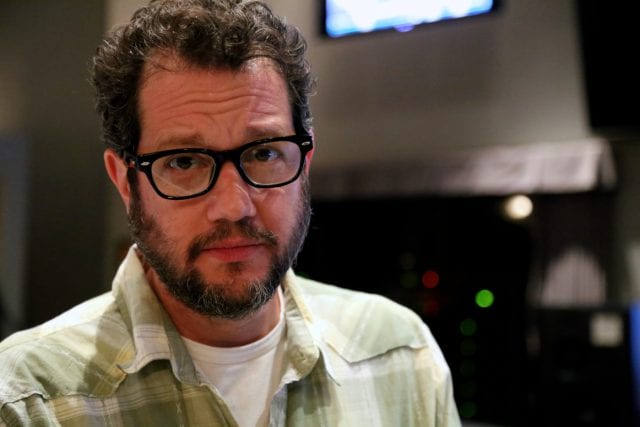 Die IFMCA Award Gewinner stehen fest: Michael Giacchino, Komponist des Serien-Soundtracks zu "Lost" und Oscar-gewinner für "Oben", ist als Komponist des Jahres ausgezeichnet worden – zum dritten Mal nach 2004 und 2009. Als bester Serien-Soundtrack wurde überraschend die spanische Serie "Carlos, Rey Emperador" ausgezeichnet – und damit Komponist Federico Jusid. Die (auch von mir) favorisierten Serien-Soundtracks zu Outlander und Fargo gingen damit leer aus.
Auch in weiteren Kategorien gab es einige Überraschungen – und damit auch einige Enttäuschungen. In der Kategorie "Best New archival Release – Re-Release of an existing score" waren gleich drei produktionen von La-La-Land und eine von Intrada Records nominiert. Gewonnen hat allerdings Obsession von Music Box. Auch in der Kategorie "Best New archival Release – Re-Recording of an existing Score" hat sich Obsession durchgesetzt. Immerhin konnte La-La-Land den Award für "Best new Archival Release – Compilation" mit nach Hause nehmen – für den Score zur TV-Score zu "Mission: Impossible". Intrada Records wurde erfreulicherweise "Film Music Record Label of the year" – immerhin da hat sich (m)ein Favorit durchgesetzt.
Welcher ist Euer liebster Serien-Soundtrack?
Auch von Euch wollten wir wissen, welcher Serien-Soundtrack der Beste ist – dazu haben wir Euch die ganze Woche abstimmen lassen. Und: Es gibt zwei Sieger: Game of Thrones und Outlander liegen beide gleichauf auf dem ersten Platz, dicht gefolgt von Sherlock. Auf den weiteren Plätzen folgen mit etwas Abstand House of Cards, Ally McBeal und Transparent.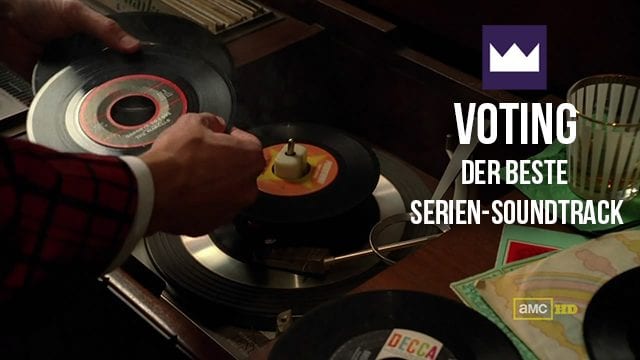 Alle IFMCA-Gewinner auf einen Blick
Zurück zur Competition der IFMCA – hier kommen alle Sieger auf einen Blick:
BEST ORIGINAL SCORE FOR A TELEVISION SERIES
Carlos, Rey Emperador, music by Federico Jusid
COMPOSER OF THE YEAR
Michael Giacchino
BREAKTHROUGH COMPOSER OF THE YEAR
Maurizio Malagnini
FILM SCORE OF THE YEAR
Star Wars: The Force Awakens, music by John Williams
FILM MUSIC COMPOSITION OF THE YEAR
"The Jedi Steps and Finale" from Star Wars: The Force Awakens, music by John Williams
BEST ORIGINAL SCORE FOR A DRAMA FILM
Wolf Totem, music by James Horner
BEST ORIGINAL SCORE FOR A COMEDY FILM
Krampus, music by Douglas Pipes
BEST ORIGINAL SCORE FOR AN ACTION/ADVENTURE/THRILLER FILM
Mission: Impossible – Rogue Nation, music by Joe Kraemer
BEST ORIGINAL SCORE FOR A FANTASY/SCIENCE FICTION/HORROR FILM
Star Wars: The Force Awakens, music by John Williams
BEST ORIGINAL SCORE FOR AN ANIMATED FEATURE
Inside Out, music by Michael Giacchino
BEST ORIGINAL SCORE FOR A DOCUMENTARY
The Hunt, music by Steven Price
BEST ORIGINAL SCORE FOR A VIDEO GAME OR INTERACTIVE MEDIA
Assassin's Creed: Syndicate, music by Austin Wintory
BEST NEW ARCHIVAL RELEASE – RE-RELEASE OF AN EXISTING SCORE
Obsession; music by Bernard Herrmann, album produced by George Litto, Laurent Lafarge, and Cyril Durand-Roger, liner notes by Daniel Schweiger, album art direction by David Marques (Music Box)
BEST NEW ARCHIVAL RELEASE – RE-RECORDING OF AN EXISTING SCORE
Obsession; music by Bernard Herrmann, performed by the City of Prague Philharmonic Orchestra cond. Nic Raine, album produced by James Fitzpatrick, liner notes by Christopher Husted, album art direction by Matthew Wright and Damien Doherty (Tadlow)
BEST NEW ARCHIVAL RELEASE – COMPILATION
Mission: Impossible – The Television Scores; music by Various Artists, album produced by Jon Burlingame, liner notes by Jon Burlingame, album art direction by Joe Sikoryak (La-La Land)
FILM MUSIC RECORD LABEL OF THE YEAR
Intrada Records, Douglass Fake, Roger Feigelson
SPECIAL AWARD
Pas de Deux, classical work by James Horner, commissioned by violinist Mari Samuelsen and cellist Hakon Samuelsen

Bild: Maria Giacchino

-->