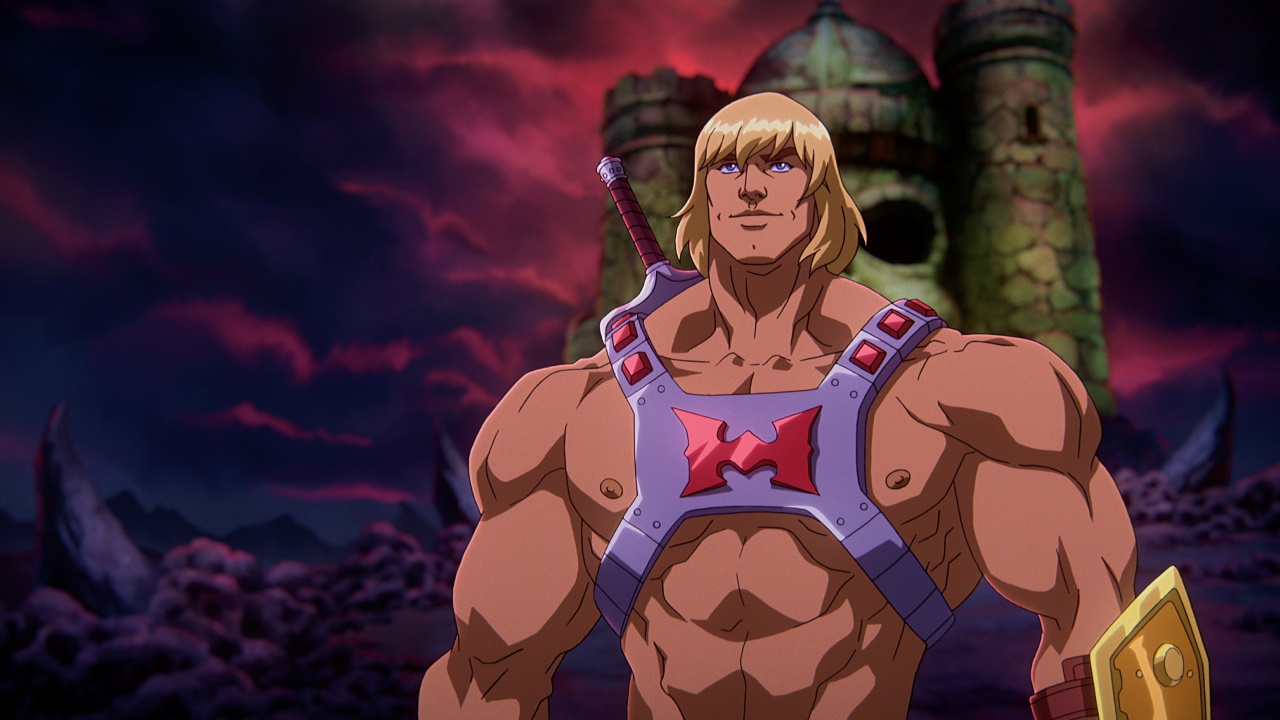 Im Rahmen der Geeked Week hat Netflix heute die ersten actiongeladenen Bewegtbilder zur neuen Animationsserie mit dem Kraftprotz He-Man und den Giganten des Universums vorgestellt. Die "Masters of the Universe: Revelation" betitelte Serie knüpft da an, wo die Zeichentrickfolgen von Filmation in den 1980ern endeten und zeigt Fans den letzten Kampf zwischen He-Man und seinem Erzfeind Skeletor. Lasst euch von der tollen Animation, der Macht und Bonnie Tylers "Holding Out For A Hero" in den Bann ziehen.
Den englischsprachigen Teaser findet ihr hier.
"Ruf deinen Helden." – Skeletor
Nachdem der letzte "He-Man"-Zeichentrickreboot beinahe 20 Jahre zurückliegt, freue ich mich, dass nun die von Filmemacher und Comic-Autor Kevin Smith ausgeführte Version endlich ihren Weg ins TV schafft. Die Hingabe zur Originalserie ist deutlich zu erkennen. Charaktere wie Man-At-Arms, Teela, Evil-Lyn und sogar Orko sehen genau so aus, wie ich sie noch in Erinnerung habe. Und habt ihr Roton, das vermutlich coolste Vehikel aus der Welt der "Masters of the Universe", gesichtet? Laut Smith wird die erste Folge sogar in den ersten 10 Minuten im Stil der klassischen Serie gehalten sein, bevor sie dann den Sprung zum neuen Look macht. Der Titelzusatz "Reveletaion" bezieht sich auf die Reise die Teela durchmacht. Sie erfährt nun, dass ihr Freund Prinz Adam eigentlich der tollkühne Held He-Man ist. Als Sprecher konnten Größen wie Mark Hamill als Skeletor, Sarah Michelle Gellar als Teela und Chris Wood als He-Men gewonnen werden. In weiteren Rollen sind unter anderem noch Kevin Conroy, Justin Long und Jason Mewes zu hören. Begleitend zur Serie wird es auch eine neue Toyline von Mattel geben. Ich muss zugeben, ich bin ganz schön aufgeregt und schau mir gleich nochmal den Teaser an.
"Masters of the Universe: Revelation" ist ab dem 23. Juli auf Netflix verfügbar.
Bilder: Netflix