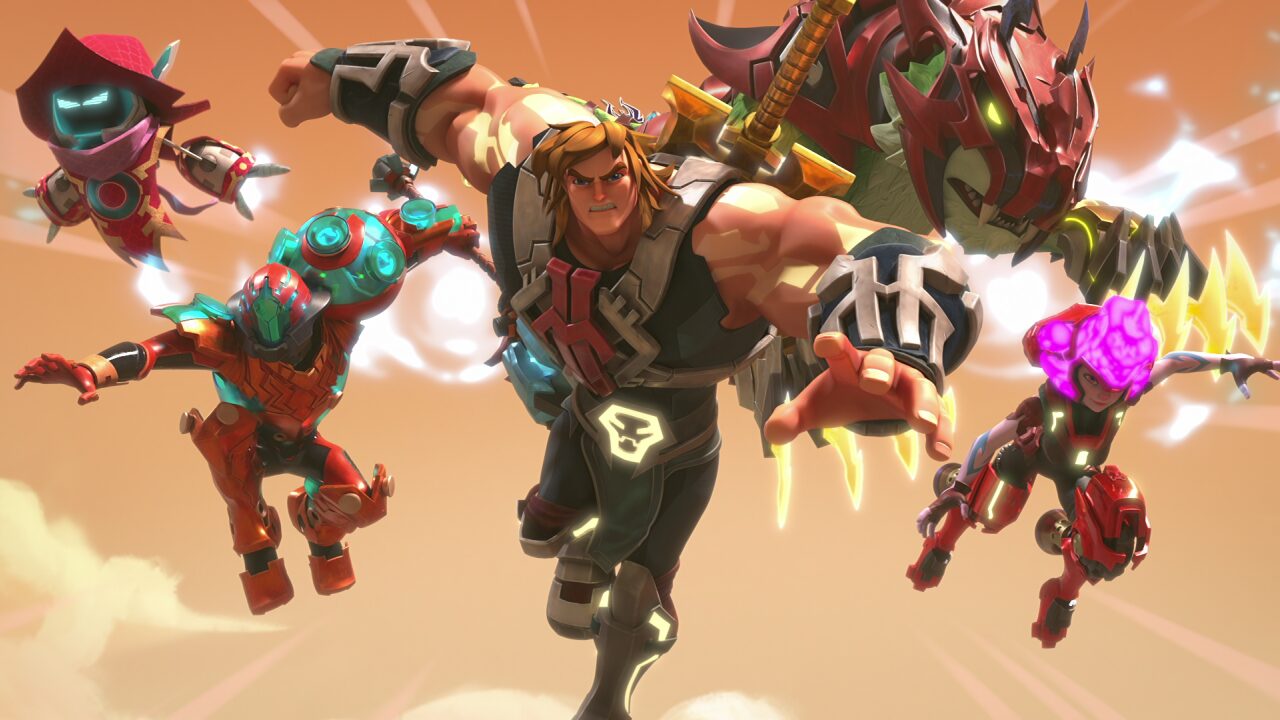 Nach "Masters of the Universe: Revelation" erzählt nun Netflix die Geschichte um den Helden He-Man noch einmal für ein junges Publikum neu. Der dämonische Skeletor versucht mit Hilfe seiner dunklen Armee Schloss Grayskull, das Zentrum der Macht des Planeten Eternias, zu erobern. He-Man und ein Team aus unerfahrenen Held:innen versuchen sich ihm mit verzauberten Waffen entgegenzustellen. So beginnt der Kampf um Eternia.
"We have the Power."
Die Welt der Masters of the Universe verband schon immer die Elemente Magie und Technik miteinander. In der neuen, knallbunten CGI-Animationsserie scheint man sich nun mehr auf die Technik zu fokussieren. Dazu passt auch der Elektrosound im Trailer. Angeblich hat der Spielzeughersteller Mattel im Vorfeld Feldforschung betrieben und Kindern von heute die Spielsachen der 1980er gezeigt. Ein großer Kritikpunkt der Kinder soll die kaum vorhandene Kleidung des Helden gewesen sein. Das erklärt dann auch He-Mans neues Outfit mit gepanzerter Brust und Hose. Auch die anderen Charaktere wurden völlig neu gestaltet. So ist der Waffenschmied Duncan hier noch ein Teenager und trägt eine selbstgebastelte Rüstung. Ram-Man wird zu Ram Ma'am und Orko ist ein Roboter. Aber auch ein paar neue Figuren finden Einzug in die Masters-Saga. Mich überzeugt der klobige Animationsstil noch nicht vollends, aber Kids, denen "Trolljäger" und "Ninjago" gefallen, dürften auch hieran ihre Freude haben. Ich werde dem ganzen auch eine Chance geben und einen Blick zum Start riskieren.
"He-Man and the Masters of the Universe" ist ab dem 16. September auf Netflix verfügbar.
Bilder: Netflix